Family Court Reform and Parental Rights
Messages Sent So Far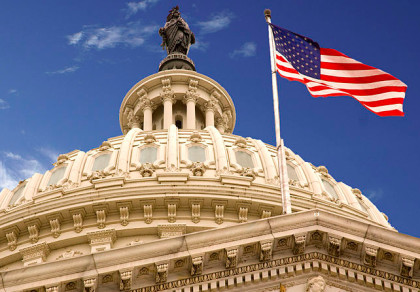 Our family courts are expected to operate in the ?best interest of the children" in cases brought before family court judges.

?But it is not traditionally the sole criterion-much less the sole constitutional criterion... ?The best interests of the child? is not the legal standard that governs parents' or guardians' exercise of their custody: So long as certain minimum requirements of child care are met, the interests of the child may be subordinated to the interests of other children, or indeed even to the interests of the parents or guardians themselves.? -- Reno v. Flores, 507 U.S. 292 (1993)

Millions of Americans who have been through a contested divorce or custody proceeding in the family court systems across the US are acutely aware that injustice is served at the whims of the attorneys and other "profiteers" of the family court system. Unfair custody and parenting time, lifetime alimony, child support calculations based on income rather than actual need, paternity fraud, parental alienation, false allegations with no repercussions, complex legal processes and rules, and numerous other issues not only violate the Constitutional and civil rights of the unfortunate litigants, but serve to contribute to the further denigration of families and leave parents and children emotionally, spiritually and financially damaged for many years into the future.

The US Supreme Court has gone so far as to assert:

?We have little doubt that the Due Process Clause would be offended ?if a State were to attempt to force the breakup of a natural family, over the objections of the parents and their children, without some showing of unfitness and for the sole reason that to do so was thought to be in the children's best interest.?? -- Quilloin v. Walcott, 434 U.S. 246 (1978)

?More important, historically it has recognized that natural bonds of affection lead parents to act in the best interests of their children.? -- Parham v. J. R., 442 U.S. 584 (1979)

Furthermore, experts in child development agree that in the absence of substantiated abuse, shared parenting is better for children:

"There is a consensus that neither the discretionary best interests of the child standard nor sole custody or primary residence orders are serving the needs of children and families of divorce. There is a consensus that shared parenting is a viable post-divorce parenting arrangement that is optimal to child development and well-being, including for children of high conflict parents." -- Edward Kruk, Ph.D., First International Conference on Shared Parenting, May 2014

Yet every day in courtrooms across the US, the rights of parents and children are violated by unconstitutional orders and unfair judgments due to unnecessarily complex and costly adversarial processes that make divorce not only more difficult than necessary, but also create long term financial and emotional impacts on parents, children, and society as a whole.

The divorce process and the accompanying pain and suffering that many families endure is something we don't often like to talk about and taking a stoic and dismissive attitude toward those who feel slighted in the process is perpetuated by a society that fails to recognize the long term and sometimes life-long impact of the dissolution of a family unit. Even less talked about is the role that some attorneys, legislators and other agents of the court take in perpetuating these problems, sometimes unknowingly, but often purposefully to increase their own personal profits or organizational revenue.

These policies and practices are not only unethical, but violate the very oaths taken by attorneys, legislators and other agents of the court to uphold the Constitutional rights of those they are hired to serve. Fortunately however, there are protections built into our system that if invoked will better protect the rights of parents and families of divorce. We The People call upon Congress to take action to reform family courts across the US by investigating and addressing the following issues:

1. Conduct an investigation into the policies and practices conducted in the family courts across the US and by the American BAR Association. Individuals found to be in violation of their oaths of service shall be reprimanded or removed and recommendations shall be made for long term reform. Of particular concern are abuse of judicial discretion, failure to provide equal protection and due process, failure to adjudicate cases in a timely manner, and failure to uphold Constitutional rights of parents to determine what is in the best interest of their own children.

2. Conduct an investigation into child custody laws, practices, and long term impacts. Provide recommendations for updates to state law that are consistent with Supreme Court rulings that uphold the rights of each parent to have essentially equal, ongoing, and meaningful relationships with their children. True 50/50 equal and joint custody and decision making should be the default in all states unless a parent is determined to be unfit or agrees to another arrangement.

3. Conduct an investigation into child support and alimony (spousal support) laws and rulings. Advise and direct courts to develop new policies and practices that adequately provide for the basic financial needs of children being cared for by one or both biological parents not living in the same household, without violating the inalienable financial or property rights of either biological parent. True 50/50 financial responsibility for children based on USDA national guidelines on the cost to raise a child should be assumed unless otherwise agreed upon by the parents.

4. Conduct an investigation into the impact of The Violence Against Women Act, it's effectiveness, and how gender discriminatory policy impacts practices, policies, and judicial decisions in family court and the American justice system. Federal and state laws and programs must be consistently and fairly written and enforced to provide equal protection under the law for both men and women in family court and in programs intended to protect families and children from domestic violence.
Public Comments
Aug 29th, 2016
Someone from Laredo, TX signed.
Aug 29th, 2016
Someone from Laredo, TX signed.
Aug 29th, 2016
Someone from Laredo, TX signed.
Aug 29th, 2016
Someone from Quinlan, TX signed.
Aug 29th, 2016
Someone from Mart, TX signed.
Aug 29th, 2016
Someone from Granbury, TX signed.
Aug 29th, 2016
Someone from Granbury, TX signed.
Aug 29th, 2016
Someone from Laredo, TX signed.
Aug 29th, 2016
Someone from Laredo, TX signed.
Aug 29th, 2016
Someone from Fayetteville, TX signed.
Aug 29th, 2016
Someone from Laredo, TX signed.
Aug 29th, 2016
Someone from Laredo, TX signed.
Aug 29th, 2016
Someone from Laredo, TX signed.
Aug 29th, 2016
Someone from Cleburne, TX signed.
Aug 29th, 2016
Someone from Laredo, TX signed.
Aug 29th, 2016
Someone from Bridge City, TX writes:
My son was three weeks old the last time I saw and held him. He is seven now. The Tx family court system failed another relationship between a father & son. My rights as a father was taken as soon as my son took his first breath.
Aug 29th, 2016
Someone from Philadelphia, PA writes:
The pledge ends with the phrase "liberty and justice for all", but in U.S. family courts it is mostly fathers who are denied justice. The declaration states that "all men are created equal", but in family courts across the U.S. there is no equal treatment. IF this country lauds itself as being the greatest on earth, then that self-proclaimed greatness should be manifest in its family courts, and set the example for other countries to follow. However, because money is the catalyst for all of the issues involving family courts, our judiciary, and our legislature, many doubt that politicians and legislators, on any level, have the courage to not only research, but initiate the changes that are far beyond necessary. The current status quo in this country is a total and absolute failure- to families and to our communities. Those who perpetuate this status quo should no longer serve in their current positions. 50/50 custody should be the legal standard unless there is absolute and credible evidence involving sexual and physical abuse of a child. This, regardless of the relationship between the parents. So, either our government is interested in helping families, and will rid itself of the status quo, or our government will, again, prove to impotent to take the action necessary to save and protect families/children. either our government will act in the best interest of children, or continue to act in the best financial interest of the individual states, its judiciary, and the various state bar associations. Either our government supports equity, fairness, justice in domestic relations matters, or its supports the current status quo, where children are denied the basic right to receive love, affection, attention, and support (not money) from BOTH parents. Greatness, or cowardice.
Aug 29th, 2016
Someone from Laredo, TX signed.
Aug 29th, 2016
Someone from Harrison, MI writes:
I have faught to see my children for 21 years. After raising my son while his mother was in prison she lied about her release date and conspired with her parents to hire a lawyer to quickly get her custody papers. She knew I had not filed because I was under the impression she had a year to do and she was coming home when she did to me and our son. She had others plans our son is 21 now and we still barlet speak. Never created a bond do to having to fight f.o.c and child support warrants every other month. I ran the kitchen at Olive Garden highest paid cook in the building. Working 50 hours still couldn't afford food whilemi had my kids. Judge told me "well get a second job". Then when would I see my kids? I already worked so much I had a babysitter for some of my visit days which was also used against me in court. This and the fact that the f.o.c will only tell a single parent nto hire a attorney. Which most can't there needs to be a easier system for the parent without momeynfor retainers for lawyers to still be able to fight for their rights. Struggling father's every where who want to be role models need to be allowed to it helps every one.
Aug 29th, 2016
Someone from Colorado Springs, CO signed.
Aug 29th, 2016
Someone from Houston, TX signed.
Aug 29th, 2016
Someone from Rhome, TX writes:
Mediation orders should be able to change
Aug 29th, 2016
Someone from Alvin, TX signed.
Aug 29th, 2016
Someone from Fairfield, VT signed.
Aug 29th, 2016
Someone from Fort Payne, AL signed.
Aug 29th, 2016
Someone from Harriman, TN signed.
Aug 28th, 2016
Someone from Monroe, LA signed.
Aug 27th, 2016
Someone from Buckley, WA signed.
Aug 24th, 2016
Someone from Elgin, IL signed.
Aug 23rd, 2016
Someone from Canton, OH signed.
Aug 22nd, 2016
Someone from San Diego, CA signed.
Aug 22nd, 2016
Someone from Cardiff By The Sea, CA signed.
Aug 21st, 2016
Someone from Monsey, NY writes:
Families are being abused and or neglected by Specifically CPS and Family Courts across the United States of America, and as well as many other countries. This is a major issue that needs to be addressed and discussed IMMEDIATELY! Families that have small children, toddlers, especially newborns, have their Civil rights, Parental Rights, and Constitutional Rights Stolen. F.C.Judges, District Attorneys, P.D./Attorney for the Parents, P.D./Attorney for the Child and or Guardian Ad Litem(GAL), D.S.S. Commissioners, C.P.S. case-workers/supervisors, Social Workers, and there are many other i.e. Counselors, Police Officers, etc., whom have helped incriminate innocent parents and children. Instead of protecting them they are traumatizing them. Instead of "Innocent until Proven Guilty", It's physical custody of child(ren) stolen from home and parents being "Blacklisted" regardless of any verdict and or court-hearing. Also in need of extreme immediate interest, a discussion in reference to obtaining and creating lists of all guilty parties involved. Their names/phone#s/locations/positions of ALL Corrupt Personnel past and present Starting with CPS workers, who abuse, neglect, maltreat, Steal, lie, and or deceive, who are falsifying and or fabricating evidence, and or documents in a Court setting and or who have lied in a United States Courtroom bearing false witness Under Oath in front of God and The United State of Americas.
Aug 19th, 2016
Someone from Redding, CA writes:
Shasta county corruption must stop. Where your child's voice is never heard while her father smokes weed and gives shots of Vodka.
Aug 19th, 2016
Someone from Anaheim, CA signed.
Aug 18th, 2016
Someone from Seattle, WA signed.
Aug 16th, 2016
Someone from Ridgewood, NY signed.
Aug 15th, 2016
Someone from Louisville, KY writes:
There is no best interest of the child. . when they are taken away from supervision,and the father stands up and tells the he has his own key and comes and goes as he please,in another state ,I want him because she has had him 14 yr's I figure its about time.Has a terrlbe court record, medical education and and says I don't need to see your evidence I believe you to the mothers attorney when the father had no evidence at all the mother had no chance and court record could not have been looked at.The father got primary resident custody.Father and step mother both work in our state.No one , no family,etc.14 yrs old.
Aug 15th, 2016
Someone from Greer, SC writes:
Please give my child back to me! I am his mother! This has gone on 2 1/2 years too long and going on 3 years! PLEASE STOP THIS CORRUPTION!
Aug 13th, 2016
Someone from Hudson Falls, NY writes:
Please stop destroying our families