Family Court Reform and Parental Rights
Messages Sent So Far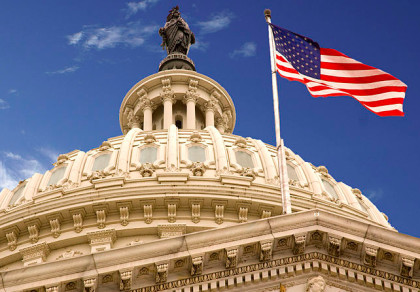 Our family courts are expected to operate in the ?best interest of the children" in cases brought before family court judges.

?But it is not traditionally the sole criterion-much less the sole constitutional criterion... ?The best interests of the child? is not the legal standard that governs parents' or guardians' exercise of their custody: So long as certain minimum requirements of child care are met, the interests of the child may be subordinated to the interests of other children, or indeed even to the interests of the parents or guardians themselves.? -- Reno v. Flores, 507 U.S. 292 (1993)

Millions of Americans who have been through a contested divorce or custody proceeding in the family court systems across the US are acutely aware that injustice is served at the whims of the attorneys and other "profiteers" of the family court system. Unfair custody and parenting time, lifetime alimony, child support calculations based on income rather than actual need, paternity fraud, parental alienation, false allegations with no repercussions, complex legal processes and rules, and numerous other issues not only violate the Constitutional and civil rights of the unfortunate litigants, but serve to contribute to the further denigration of families and leave parents and children emotionally, spiritually and financially damaged for many years into the future.

The US Supreme Court has gone so far as to assert:

?We have little doubt that the Due Process Clause would be offended ?if a State were to attempt to force the breakup of a natural family, over the objections of the parents and their children, without some showing of unfitness and for the sole reason that to do so was thought to be in the children's best interest.?? -- Quilloin v. Walcott, 434 U.S. 246 (1978)

?More important, historically it has recognized that natural bonds of affection lead parents to act in the best interests of their children.? -- Parham v. J. R., 442 U.S. 584 (1979)

Furthermore, experts in child development agree that in the absence of substantiated abuse, shared parenting is better for children:

"There is a consensus that neither the discretionary best interests of the child standard nor sole custody or primary residence orders are serving the needs of children and families of divorce. There is a consensus that shared parenting is a viable post-divorce parenting arrangement that is optimal to child development and well-being, including for children of high conflict parents." -- Edward Kruk, Ph.D., First International Conference on Shared Parenting, May 2014

Yet every day in courtrooms across the US, the rights of parents and children are violated by unconstitutional orders and unfair judgments due to unnecessarily complex and costly adversarial processes that make divorce not only more difficult than necessary, but also create long term financial and emotional impacts on parents, children, and society as a whole.

The divorce process and the accompanying pain and suffering that many families endure is something we don't often like to talk about and taking a stoic and dismissive attitude toward those who feel slighted in the process is perpetuated by a society that fails to recognize the long term and sometimes life-long impact of the dissolution of a family unit. Even less talked about is the role that some attorneys, legislators and other agents of the court take in perpetuating these problems, sometimes unknowingly, but often purposefully to increase their own personal profits or organizational revenue.

These policies and practices are not only unethical, but violate the very oaths taken by attorneys, legislators and other agents of the court to uphold the Constitutional rights of those they are hired to serve. Fortunately however, there are protections built into our system that if invoked will better protect the rights of parents and families of divorce. We The People call upon Congress to take action to reform family courts across the US by investigating and addressing the following issues:

1. Conduct an investigation into the policies and practices conducted in the family courts across the US and by the American BAR Association. Individuals found to be in violation of their oaths of service shall be reprimanded or removed and recommendations shall be made for long term reform. Of particular concern are abuse of judicial discretion, failure to provide equal protection and due process, failure to adjudicate cases in a timely manner, and failure to uphold Constitutional rights of parents to determine what is in the best interest of their own children.

2. Conduct an investigation into child custody laws, practices, and long term impacts. Provide recommendations for updates to state law that are consistent with Supreme Court rulings that uphold the rights of each parent to have essentially equal, ongoing, and meaningful relationships with their children. True 50/50 equal and joint custody and decision making should be the default in all states unless a parent is determined to be unfit or agrees to another arrangement.

3. Conduct an investigation into child support and alimony (spousal support) laws and rulings. Advise and direct courts to develop new policies and practices that adequately provide for the basic financial needs of children being cared for by one or both biological parents not living in the same household, without violating the inalienable financial or property rights of either biological parent. True 50/50 financial responsibility for children based on USDA national guidelines on the cost to raise a child should be assumed unless otherwise agreed upon by the parents.

4. Conduct an investigation into the impact of The Violence Against Women Act, it's effectiveness, and how gender discriminatory policy impacts practices, policies, and judicial decisions in family court and the American justice system. Federal and state laws and programs must be consistently and fairly written and enforced to provide equal protection under the law for both men and women in family court and in programs intended to protect families and children from domestic violence.
Public Comments
May 23rd, 2017
Alicia M. from Munfordville, KY writes:
Children DESERVE to have both parents in their lives!!! Good parents are kicked to the curb everyday and it needs to STOP!!!
May 18th, 2017
Pam B. from Montevallo, AL writes:
More needs to looked into women making false allegations against fathers. So many use this to gain an unfair advantage over the father in court. I understand there are cases where the mother and her children are actually in danger and I fully understand that. There are so many that lie just to gain that unfair advantage. My daughter-in-law actually told me that is what she did. It is so very unfair to all involved, especially the children.
May 17th, 2017
Angela S. from Omaha, NE signed.
May 16th, 2017
Someone from Cloverdale, MI signed.
May 15th, 2017
Kara Z. from South Burlington, VT signed.
May 15th, 2017
Abigail Z. from Partridge, KS signed.
May 15th, 2017
Yvonne H. from Carrollton, TX writes:
We have to fight for our babies! CPS is a corrupt organization and courts are no better!
May 15th, 2017
Someone from Centerville, IA writes:
The horror stories (real life cases) needs to STOP NOW. Lawmakers-It is in your hands. Now that you ARE aware, what are you going to do?
May 11th, 2017
Martin L. from Tempe, AZ writes:
This petition is weak. We need juries upon request to review and affirm or strike down court orders. Attorneys must be regulated by the people, not other attorneys. All States regulate professions except Attorneys are regulated by the Courts creating an illegal monopoly of the judicial processes. Nobody goes to jail without confirmation by a jury. The means to immediately implement these reforms exist in the Constitution but are mentioned nowhere here.
May 7th, 2017
Monique E. from Las Vegas, NV writes:
Please take the time to read my petition. The public needs do be aware and we need a change. https://www.facebook.com/story.php?story_fbid=10158619630280335&id=562640334
Apr 15th, 2017
Someone from Kentfield, CA writes:
Marin Family Court Judge Verna Adams and Judge Beverly Wood granted the custody to the batterer domestic violence father while the mother is an honor registered nurse. She reported Domestic violence and child abused to Marin Family Court Judges that she lost her custody. Her case is not the only one that the protective parents loose the custody of their child - there are so many cases like this one. Father "James Heierle" exposed our minor son to pornography and adultery. Mother reported with evidence. Judge Verna Adams and Judge Beverly Wood robbery Mother's custody and gave her son to the father (60's) who slept with his female employee "Natalie Logusch" (20's) in front of minor child at Santa Barbara Hotel room multiple nights with no sense of Adultery. From: obrookside@comcast.net To: yupa Subject: Re: Make sure Jonathan attends tutorial class tomorrow after school until 5 PM Date: Mon, 17 Sep 2012 08:10:57 -0700 you should go back to Thailand and quit pestering us _________________________________________________ Brookside Orchid Owner "James Heierle" testimony! Attorney Barbara Kauffman: Have you call her a chink? Brookside Orchids Owner "James Heierle" : Yes Kauffman: Do you say your mother's crazy? James Heierle: When it's appropriate, yes. Kauffman: Have you told him that his mother is crazy when Yupa is not there? James Heierle: A couple of time when it's really escalated into craziness, Yes. Kauffman: Have you told him that his mother is a nut? James Heierle: I probably said that at one point, too. Kauffman: Did you ever tell Yupa that a little girl tried to touch your genitals when you were teaching her gymnastics? James Heierle: Oh, yeah. Yes. From: obrookside@comcast.net To: yupa CC: DOstiller@MLPLAW.com Subject: Re: Order After Ex Parte Hearing Date: Mon, 12 Aug 2013 19:33:11 -0700 F you, again _____________________________________________ From: obrookside@comcast.net To: yupa CC: dostiller@mlplaw.com; scott@scottlueders.com Subject: Re: a message from Jonathan to Jim Date: Mon, 12 Aug 2013 19:19:00 -0700 F you, again. ______________________________________ Subject: Re: Jonathan From: obrookside@comcast.net Date: Mon, 12 Aug 2013 06:40:15 -0700 To: yupa ******** Sent from my iPhone From: obrookside@comcast.net To: yupa CC: DOstiller@MLPLAW.com Subject: Re: Jonathan Date: Fri, 9 Aug 2013 00:33:46 -0700 F you. We will be in court Monday. Will you be there or not? _________________________________________ From: obrookside@comcast.net To: yupa; dostiller@mlplaw.com Subject: Re: Jonathan Date: Tue, 13 Aug 2013 19:50:33 -0700 Your custody ends when you arrive in S. F. I will be picking up Jonathan regardless of what you allege or do. If you don't give him the $$ for the camera as promised, he will be pretty disappointed with you. Think about it. YOU have never said when you are returning.
Apr 15th, 2017
Jeremie G. from Cheney, WA writes:
The child kidnapping and traffic needs to stop! Put an end to all this B.S. madness!!!! WE THE PEOPLE MUST HOLD THESE SO CALLED OFFICIALS RESPONSIBLE FOR THEIR CORRUPT ACTIONS!!!!!! FROM THE SOCIAL WORKER TO THE LAW ENFORCEMENT AS WELL AS THESE WORTHLESS JUDGES THAT KNOW OUR CONSTITUTIONAL RIGHTS AND DONT GIVE A F**K. Lock them all up, just as they would a citizen for actually commiting a crime.
Apr 14th, 2017
Someone from Newton, KS writes:
I was illegally separated from my child for 7 months. All based on lies I could prove! I provided the proper proof and was told I was a liar when I passed several mental evals when they accused me of a mental condition I didn't have. How can this happen? And I have found MANY MANY MANY families who have suffered the same or worse. Our children are being abused and damaged by this system...WHO IS PROTECTING THEM FROM THAT????!!!
Apr 14th, 2017
June D. from Neenah, WI writes:
Stop the abuses of DCS (Department of Children Services) from 'legally' kidnapping children from their homes, newborns from their mothers breast in the hospital, children and parents that are under doctor supervision being treated with medical marijuana (and being cured) all with unsubstantiated charges. Stop violating parents their constitutional rights! GOD is watching all...
Apr 14th, 2017
Pam D. from Mount Hope, KS writes:
Please sign the petition.
Apr 14th, 2017
theresa s. from Fort Wayne, IN writes:
Alabama dhr Chilton county & madison county ,illegal & unconstitutional kidnapped my 2 sons without court order or warrant under us code title 18 section 241 Conspiracy of rights .Madison county judge Richardson told the social workers they wrongful took my kids and that she can get in trouble and that he wasn't going ti get in trouble & that we are fit ,loving,careing,parents and to get the kids home as soon as possible then he struck some things he said iff the record then transfered the case to Marshall county then Marshall county stopped all visitation they haven't let me speak or visit my kids in over a year they depriving us of our rights Under Color of law Title 18 section 242-
Apr 12th, 2017
Grace W. from Lewisville, TX signed.
Apr 9th, 2017
Koontie M. from Richmond Hill, NY writes:
Koontie Mohabir March 17, 2012 at 8:13 pm I am deeply traumatized and I continue to call the NYLAG and leave messages Christina Brandt-Young who intentionally ignored my plea and engaged and cited case after discovery that Judge Mary Ellen Fitzmaurize unlawfully detained and imprisoned a single mother who had no history of neglect or abuse and the judge command the police to accompany the so called father who had no interest in my son's life to terrorized my family to locked up everyone if the do not surrender my baby-my son of four years. Ms. Christina Brandt-Young is from the NYLAG -can view on You-Tube..she is from the appellate division who had the power to bring the truth but instead claims that Referee Rosalyn J. Embrahimoff also of Queens Family Court who in her final order dated May 16, 2008 stated the I the mother should attend therapy and take medication prescribe. My first visit was June 2008, pick-up Friday at 5:30PM and drop-off on Sunday at 5:30PM at the 102 prescient. The father secretly make a cell-phone arrangement with my son and pick him up at approximately 9 AM. Keep in mind my son was at his cousin house and I was at church. I called at 12 noon and I was informed that Mr. Singh (father) picked up my son. I called 911 and the police respond that's a court matter. I called my attorney Ms. Sandra Munoz and left several messages with no respond. I also report the indecent to the 102 prescient drop-off and the told me its a court matter. Monday morning I was at Queens Family Court to file a petition of violation of my visit. Referee Rosalyn J Embrahimoff claims she cannot find my file so I offer her the final order dated May 16, 2008 which she refuse and adjourned my case. Bear in mind this continues every month I would go to court and and the same Referee Rosalyn J. Embrahimoff claim she cannot find my file. During all this lag of time I also was forced to called my attorney Ms. Sandra Munoz and the law guardian, Mr. Larry Bachner and plea mercifully to please help me find my son. Each visit to the court I find myself at the clerks office pleading for help because from June 2008 to August 2009 the referee continues that she cannot find my file so I demanded to the clerk to as the referee whats more important finding my son or finding the file? So is was only then I was told that the referee going to see me. To my disbelief from June 2008 t0 August 2009 no called return from my attorney but there Ms.Sandra Munoz was and she stated that Mr. Larry Bachner claims that I left him threatening messages on his voice mail and she heard it for herself…what I am going to do now? I replied that you are my attorney and the same messages I left him I also left on your voice mail. Moreover, as my attorney I suggest that Mr. Bachner an attorney if he is so afraid for his life to file a complain and provided the tape to the police and to the court in the proceeding before the referee. Had the referee and my attorney accept my petition of the final order dated May 16, 2008, instantaneously reversed custody and the Judicial Misconduct of Judge Mary Ellen Fitzmaurize would have exposed the unlawful imprisoned and I could sue like I was told by an attorney who is not involved in this case. I died of my phone calls, faxes, emails, certified mail..etc. said that my son told the law guardian Mr. Bachner something "so bad" that he requested an in-camera with the referee. The referee demanded the father to file a criminal complain. Case was adjourned and next I received a called from Detective Maraco and Administration Children Services (ACS) to be investigated for questioning that my son claims he was fondle by a male companion of mine. ACS and the Detective told Mr. Singh approximately three times from each to file a criminal complain. Mr. Singh never file a complain, bear in mind he had a history since my son was unlawfully ripped out of my life to make allegations, all UNFOUNDED. August 2009 Ms. Munoz and Mr. Bachner relief from my case and I appeal my case which was at the NYLAG -intake by Ms. Christina Brandt-Young. All allegations UNFOUNDED and yet Ms. Christina Brandt-Young reaffirmed the decision of Referee Rosalyn J. Embrahimoff final order dated May 16 , 2008. I did file a petition on January 2011 violation of my visit and I was was threaten and my petition was thrown out and I was humiliated that I should file for vitiation and not violation which I refused. Referee Rosalyn J. Embrahimoff retired May of 2011.
Apr 8th, 2017
Miriam H. from Cincinnati, OH signed.
Apr 8th, 2017
william m. from Carriere, MS signed.
Apr 8th, 2017
John G. from Brandon, MS signed.
Apr 7th, 2017
Someone from Lexington, KY signed.
Apr 7th, 2017
Someone from Lexington, KY writes:
In speaking of the air strikes on Syria President Trump said, "No child of God should ever suffer such horror." Our children are suffering a different horror but it's still a horror that will last a lifetime. Myself, my daughter and mt mother are victims of Family Court Corruption . My story is very long to tell but if given the chance I will more than gladly share it in person. Not only was my child taken from me but I was financially ruined by the system. All the while my ex who made 5 times what I did was living it up going on vacations, buying new clothes and accesories for his car and motorcycle.
Apr 7th, 2017
Marla A. from Saint Louis, MO signed.
Apr 5th, 2017
Assetou K. from Bronx, NY writes:
I believe that no responsible father should be deprived of seeing their child.
Mar 30th, 2017
Someone from Glens Falls, NY writes:
Following my split after my ex had her boyfriend stay at my house, my ex relocated across the country. I followed her to remain part of my daughter's life. I'm responsible, went to iraq, have a master's degree, am positive, supportive and non-toxic. All I wanted was shared custody or at least adequate visitation. However the family court process and results are a joke. They declined joint custody, but did award me with bi-weekly visitation and two weeks in the summer, however I had to go to court multiple times to get the visitation, went months without being allowed to see my daughter while waiting for court, and then when she blatantly violated the court order, the court did nothing. I find it a real hypocrisy that I am court ordered to pay for way more than 50% (almost $700 a month) under the penalty of suspended drivers and business license and then JAIL, but she can withhold visitation and the court doesn't even care. I had to go to court two times jsut to get make up visitation. This takes a full day of leave from work, a hotel as the court is three hours from my house, - I have been to court now 7 or 8 times. This is what happens. The woman can leave the relationship of her own choice, get custody being that she is the one who spent more time with the child (Being that dad was at work all day, financing the whole thing) and then the non custodial parent has no rights. In my case I have another in-tact family. I can't spend every weekend begging the court to enforce visitation orders. They don't really enforce the visitation - its no quality of life to spend all of your vacation on court (when if I get to see my daughter in the summer I need all of that vacation to be authorized because the court ruled I have to be off work during the visits). It becomes a wasted effort as the court has stepped in taken your parental rights away, deemed you give way more than your share to your ex (who has no accountability on how she spends it). Then if she is vindictive you have a choice. Fight, and deal with the rage and injustice of a court who values your money, but could care less about visitation, or move on with your life. It takes away your role and responsibility as a parent. Its sick. Custody should be 50/50 and child support should be half of what it costs to raise a child. However there is a lobby involved here and the ones (Judges, lawyers, child support system) that profiteer off of pain, fear, and powerlessness probably keep this corrupt system in place. I pity them on judgment day.
Mar 23rd, 2017
Someone from Rockville, MD writes:
Hennepin County 4th district family court meets all the criteria of RICO. GAL program top down corruption, collusion, bias. Complaint process a joke. Great parents denied parental rights. Profit over best interest standards.
Mar 19th, 2017
Francesca A. from Marlboro, NY writes:
ULSTER COUNTY FAMILY COURT HAS DONE SO MUCH DAMAGE TO MY FAMILY. I AM AN ADVOCATE AND ON JANUARY 4, 2017 JUDGE ANTHONY MCGINTY ORDERED AND ABRUPTLY STOPPED MY 9 YEAR CUSTODY OF MY CHILD- HE HAS VIOLATED ALL OUR RIGHTS AND MY FAMILIES RIGHTS TOO-MY SON AND I ARE DEVASTATED. MY CHILD HAS BEEN IN DANGER WITH HIS DOMESTIC VIOLENCE PERPETRATOR FATHER WHO IS DAILY ON DRUGS, PROBATION AND AND CRIMINAL CHARGES. THIS JUDGE TOOK MY CHILD FOR REPORTING HIM AND HIS ABUSES TO COUNTLESS MOTHERS IN OUR COUNTY ULSTER COUNTY NY. HE CONTINUES TO ABUSE US
Mar 15th, 2017
Someone from Mason City, IA writes:
My Two children were illegally kidnapped by Iowa DHS and by lies told by my ex-husband. Now my oldest lives in foster care and my youngest lives with my ex husband who has four founded child abuse cases.
Mar 12th, 2017
Someone from Coopersburg, PA writes:
the family court system is biased towards men
Mar 11th, 2017
Someone from Choctaw, OK signed.
Feb 27th, 2017
drake m. from Fort Worth, TX writes:
My two daughters, ages 6 and 9, are the center of my world. I've given my daughters nothing but love over the course of their lives. I've never missed a child support payment. Indeed, I paid support prior to it being ordered, yet I see one day a week for two hours and the 1/3/5 weekends of each month. Despite them asking why they can't live with me, this is the SPO in Texas, and judges won't give them a voice until age 12. The research overwhelmingly provides evidence that children do best when both parents are significantly involved in their lives. I implore you to recognize the needs of children and disallow child custody to be big business. Equal parents deserve equal parenting time. Children need both parents.
Feb 27th, 2017
Lisa R. from Muscatine, IA writes:
I pay child support to my older son I see him 2x a week every other weekend and get him full time in the summer but we each get two weeks of uninterrupted time which I feel is crap bc it takes away my time with him. My older son I feel is brainwashed by his father and his girlfriend of 4 years. His father wants everything on his time and around his schedule it dont matter about my schedule and my other two childrens schedule which live with me and my boyfriend of almsot 3 years. He feel since he has him majority of the time its always his way or no way at all I have absolutely no say as the mother.
Feb 26th, 2017
fredda c. from pasadena, TX signed.
Feb 25th, 2017
Someone from Calumet, MI writes:
Emotional abuse needs to be recognized and considered by Family Courts. My story is too long to post, but I really feel like my court didn't care at all about me or my children. They sided with an abuser. He told me he would take them away from me and they helped him. He told me he would make my life hell and he did for many years. He told me I would never get a dime from him and I pay him child support. They don't care. They don't really know what's happening between the parents. They don't ask about emotional abuse. They need someone who can help the parent who really cares for the children more than they care for themselves.
Feb 24th, 2017
Someone from Eros, LA writes:
Well in my story is was in a relationship with a lady we was talking about getting married in a year she came home from the doctor one day said he told her if she was going to have any more kids she would have to do that year she would led at some point after a year would have to have surgery on her female parts and would be able to have kids any more she was crying stated that she so wanted to have a child with me where it would be a part of me and her . Guess I fail for it hook line and sinker we decited to try all it took was one time she got pregnant and next day told me she didn't need me any more she has my kid and now I have to pay her . Also later on she came to me and said she wanted to do the right thing and get married where are kid would have a mom and dad even thow when my son was born she never gave him my last name she gave him her last name witch was the same last name of her other kids dads name and had him calling her other kids dad as his dad any ways got her to singe a prenump because of what happen in the beginning and got married was married 3 weeks witch was only together one week before I went back to work while at work 2 weeks she text me told me she wanted a devoice and so it started got to court she never told her lawyer about the prenump and lied about child support payments that I had made sent my son was born . But I work in the oil field like her dad did and her mother set down as was telling my mother right after me and my ex was married how her dad worked in the oil field and she devorce her dad and took him to the cleaner with child support . Not all women are that way but a lot are they know if they have a kid they can live off the man with child support but I bet if you look back from 1900 to time child support started I thank in 1975 there was a lot less devoice back then because people new having kids was not away to make a living back in those days and families work out there problems in stead of I don't need you I have your child so there fore I have your money and your going to pay me and yes goose both way for man are woman . And if your work off shore in the oil field the child support payments are high for one kid over 1000.00 a month that kinda a money for one kid she doesn't need to work to the fact she dropped all the child support from her other kids dad cause she has mine to live off of she has also told me she uses the child support money from me as her income and that is how she gets credit to buy everything and to pay for it all. And I all so had to file bankruptcy as well
Feb 21st, 2017
Mel D. from Henrico, VA writes:
It's a shame anybody would have to go bankrupt trying to spend time with their child. Family Court hasn't been in the best interest of the child in years.
Feb 21st, 2017
Someone from Vancouver, WA writes:
Dishonesty, even gross dishonesty, is often not punished. The family court system punishes those who have worked hard as earners and savers and gives passes to those who commit gross deceptions and frauds. Lawyers who lie get paid and have zero accountability. It is a corrupted system. The honest parties often have to shoulder the legal fees of meritlessl litigations initiated by the dishonest and dishonorable parties. Very unjust and rotten system.
Feb 21st, 2017
Someone from Hesperia, CA writes:
Although damage is done psychologically and emotionally and hopefully as the child in our case grows older she'll recognize it for what it is... being brainwashed by an angry parent and making a child hate her "other family" and fearful of them is sick and wrong. The parent that does this is not acting in the best interest of the child and the courts need to recognize it! When the other parent continues to "fight" for the right to parent and goes into court over and over it should be taken serious instead of the other parent being suspect for trying to reduce child support or just being greedy and wanting the child more than for just "visits." When a parent has no history of violence toward children (and the other children in the home) a parent should not be scorned by the courts. Therefore a parent should not have pay for the right to "visit" their child while they are scrutinized by a "monitor" that is being paid by that parent and required to travel for miles and miles to a place of the "other" parent's choice!
Feb 21st, 2017
Eric B. from Loudon, NH writes:
These are good points and need to be addressed. This is a much bigger set of problems than those who haven't been in these places even realize. These affect the children more than the adults and the court feels as they know best but don't.