CPS family court corruption
Messages Sent So Far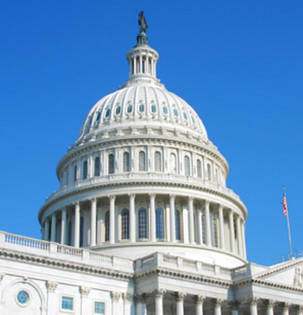 Families are being abused by State CPS and Family Courts through out the United States of America, this is a major issue that needs to be addressed, Families that have had their civil rights violated through family court proceedings and the fact that all due process and constitutional rights are violated and manipulated by family court judges, District Attorneys, and Commissioners of /social services departments as well as CPS workers, and court appointed attorneys that are not working for the clients but have helped incriminate parents. Also of extreme interest, is obtaining names/phone/location of CPS workers who are falsifying or have falsified documents in court and who have lied in a court setting. The people of New York State and the People of the United States of America demand a full investigation of all departments, and the termination of department until further the people also wish to sue for government entrapment as well as a suit brought against the case workers, family court judges, and district lawyers. The People through discovery have found:

1. The imbalance of funding is creating corruption

2. Corruption has filtered through all manner of government and related agencies

3. Judicial decisions violate the public trust

4. Laws are created and passed that give parens patriae unlimited power not provided by the Constitution

5. The pendulum has swung to create a monopoly strategy of funding extracted from dwindling Social Services that have been set up to help families in need is devastating families across America

6. Children's lives are at stake while in the care of government funded agencies, such as rape, sexual abuse, physical abuse and neglect, mental abuse, and statistics show our children are being killed while in government placements out side of the parental home/or close relatives

7. That the states are not following guidelines placing children with relatives but are screening them out using different criteria with foster families, or falsifying documents to entrap parents and not keeping the children in the home with parents but removing the children without due process or any true purpose other then to incriminate parents/family members and to insure family is unfit

8. That pockets of tyranny are going unchecked without recourse

9. Congress local government/ civil and family courts is not responsive to The People

10. That The People have been turned away from civil courts, and from family courts higher court of appeals, only to remain battered and bruised by the tyranny of these local government funded courts as the judges, case workers/commissioners and district attorneys mock the outraged parents and children of which they so willingly strip of their civil rights and liberties

The People are declaring a public health crisis and human rights violation as well as their Civil rights are being stripped and taken from them and their families, as a result of these above atrocities and also In addition, The People find the Parens Patriae to be more than a doctrine but a specialized position created by the government for the government that violates Article 1 Sec 9, 10: No title of nobility or honors shall be granted by the United States. The title extends to the courts, Childrens Administration and public education violating Amendment 14 depriving persons of life, liberty and property without due process. The position applies as a collective.

The People are ordering an investigation of the departments as well as Family courts through out the United States of America and most important in New York State the people of the United States ask that all family court files,case files, court tapes, and videos be put into the investigation, as well as there be a federal lockdown on all CPS and family courts so that no tampering of documents can be done by such agencies, the fact is family court documents will show the fact that they are mishandled and manipulated by these agencies to insure incriminating charges are inevitable and due process is not being carried out, civil rights are violated, all human rights are violated and the United States Constitution is not on the agenda of these agencies. And the people of the United States of America are being abused by these powers.


Public Comments
Apr 27th, 2011
Someone from Lincoln, NE writes:
CPS is a bunch of legal kidnappers trust me i would know considering i am fighting them right now and they are trying to take my kids and this is the second time they have been in my life they came home for 6 months then CPS came in and took them again it is simply inhuman and all out not right now they change things like visit times without ever telling me they have change and i am a single mother struggling to make it for me and my three children i will do whatever i can to fight this state and all states that have a corrupt CPS or DHHS
Apr 14th, 2011
Someone from Bonaparte, IA writes:
DHS in Fairfield Iowa has just closed a child abuse case involving the mother and live in boyfriend with definate proof of abusing a 2 yr. old child. Their investigation lasted 29 days, and nothing was done to either abuser, and the childrens father is now in court fighting for the rights of his girls. DHS is a joke, and I am going to do what ever I can to make this known in this county. Anyone have any suggestions where to start?
Mar 31st, 2011
Someone from Grand Rapids, MI writes:
Grand Rapids,Mi has to be the worst. Can anyone tell me why most CPS workers don't have children on their own? One laughed today that G.R. has the highest removal and parental termination rate in the state! You're really proud of that?
Feb 28th, 2011
Someone from New York, NY writes:
Feb 9th, 2011
Someone from New Fairfield, CT signed.
Jan 21st, 2011
Someone from Verbank, NY signed.
Jan 21st, 2011
Someone from Detroit, MI writes:
Child Protective Services needs to be SHUT DOWN!!! They are robbing families of their children and their money. CPS is Big Business for the judges, attorneys, therapists and other supposed agencies that "help" families. CPS has taken away the rights of the parents to be parents in disciplining their own children. They are lining their own pockets on the misery and breakdown of the family unit. Disgraceful! They have destroyed the will of good parents who are trying their best to raise their children in a society where agencies like CPS go against all moral and common sense. SHOULDN'T THEY KNOW THE DIFFERENCE BETWEEN GOOD PARENTS AND ABUSIVE PARENTS?!?!?!
Jan 19th, 2011
Someone from Verbank, NY signed.
Jan 17th, 2011
Someone from Springfield, MO signed.
Jan 14th, 2011
Someone from San Jose, CA signed.
Jan 13th, 2011
Someone from Verbank, NY signed.
Jan 12th, 2011
Someone from Verbank, NY signed.
Jan 9th, 2011
Someone from Stevensville, MI signed.
Dec 27th, 2010
Someone from The Dalles, OR writes:
cps in the dalles oregon came into a home on 12/23/10 and riped two little girls from there loving family using only personal discresition i need help and to talk to somebody if you can help in any way constatutaional rightswere infact violated and this should fall under kidnapping please help
Dec 5th, 2010
Someone from Brooklyn, NY signed.
Nov 29th, 2010
Someone from Pigeon Forge, TN writes:
i have been involved with the family court thanks to dcs in morristown tn since june of this year and so far one judge has recruse her self but my children are still in limbo and no one cares i completed my perm plan and i still don't have my 3 children nor have i seen them now you tell me how that is justice i really want to know my children need to come home where they are loved and cared for by family
Nov 29th, 2010
Someone from Parker, CO signed.
Nov 29th, 2010
Someone from Attica, NY signed.
Nov 29th, 2010
Someone from Port Huron, MI writes:
Accountability and reform, stop the funding, because it has made CPS/DHS corrupt, Abuse of Power, it shouldnt hurt to be a child!!!
Nov 22nd, 2010
Someone from Catskill, NY writes:
I am a mom of 6. My mother went to Albany county family court when my oldest was only 6 months old and put in a false report and within hours was at my door with a sheriff and a immediate order of custody and a order of protection! I have been back and forth to court many times and have had 5 children since. Cps has been to my home many times and yet i have never been indicated in a report and I have soul custody of my other children. How come the court system finds me capable of raising 5 small children under the age of 5 as a single mom, including a 3 year old who has been diagnosed on the autism spectrum, but because of my mothers false allegations, I am not able to enjoy my life with my healthy 6 year old? The system needs to correct their wrongs so innocent mothers like myself can't be punished!!
Nov 22nd, 2010
Someone from Catskill, NY signed.
Nov 21st, 2010
Someone from Alto, MI writes:
the cps case workers and their upper managers do not look at facts they make there own up do not do whats best for the child , its all about them getting power over the parants and childern
Nov 20th, 2010
Someone from Catskill, NY writes:
Why is that anyone can file a false report against innocent families and the person filing the report is protected by not divulging their name but, yet you cannot file a police report without supplying your name? I understand that each report is to ensure the safety of children that are truly being abused,and neglected but, how do people protect themselves that are innocent and are not abusing or neglecting their children? There has to be some serious changes made regarding the privacy act when filing a report to CPS. Too many innocent families are traumatized and put through the wringer due to false reportings. Also, even if each false report is unfounded, it stays on a public record till each child turns 28 years of age. Then it still appears when one applies for a job, background checks etc.. We have to protect children but, we also need to make some immediate changes to protect innocent families that are not abusing or neglecting their children. Where do we draw the line????
Nov 18th, 2010
Someone from Saint Peters, MO signed.
Nov 1st, 2010
Someone from Stockton, CA writes:
This is my story of cps corrution. But even moreso my 3 sons stories. All because of money and politics. Which goes hand to hand. And their abusive father...goes free! Whatever I have to do to help in this unjust casue, please contact me.
Sep 24th, 2010
Someone from Grand Rapids, MI writes:
Most Foster Parents take children in solely for the income they generate. In Michigan where the economy is the worst children are taken simply for poverty reasons that CPS claims is neglect. The foster parents collect $2000 per month per child. WOW !!! Give just 1/2 that $$ to the family & guarenteed there will be no "Neglect" issues!! Let's get real folks!! Then these foster parents turn these children against their families. That's MENTAL ABUSE!!!
Sep 23rd, 2010
Someone from Stony Point, NC signed.
Sep 15th, 2010
Someone from Albany, OR signed.
Sep 14th, 2010
Someone from Fall River, MA writes:
CPS should not be above the law. Parents across the country are having their rights trampled each day by CPS and the Juvenile Court. Families are being torn apart by Social Workers who are not qualified to investigate situations. Judgments are made on the whim of supervisors who have never met the families involved. This system needs to be changed. Not changed...abolished and created from scratch.
Sep 14th, 2010
Someone from Jackson, MO writes:
When a breastfed baby can be stolen and have less weight gained while in STATE "care", there is a major problem. When a child can be molested at 3 years old and told that if she doesn't disavow her statement to her mother, she will NEVER see her parents again, there is MAJOR problems! When the STATE allows people to take the child(rens) belongings and sell them or keep them there is a problem. To the family in Kalamazoo, I feel for you. I am fighting for my child because they don't believe in breastfeeding and had records fixed on purpose to show that my child did not gain weight when child did! Children were torn from our arms in the hospital! Reason for taking daughter? "We can not be sure that she will listen to you 100% of the time!" That is what is on the "books". They tell the program I am a part of with my son, that they took her because she hit her daddy with a broom. Something that NEVER happened.
Sep 13th, 2010
Someone from Jackson, MO signed.
Sep 8th, 2010
Someone from Temecula, CA signed.
Sep 5th, 2010
Someone from Kalamazoo, MI writes:
can't display name out of fear... we being investigated because a doctor's error. too bad there isn't a way to have the doctor investigated without further retribution.
Sep 3rd, 2010
Someone from Kalamazoo, MI signed.
Sep 3rd, 2010
Someone from Grand Rapids, MI signed.
Aug 31st, 2010
Someone from Lafayette, IN signed.
Aug 31st, 2010
Someone from Lemoore, CA writes:
CPS in Kings County, CA is out of control and should be investigated!!
Aug 31st, 2010
Someone from Saint Helena, CA writes:
Stopping corruption in Family Court is essential to the future of this country. Families are being ripped apart--Judges are issuing orders that do not resemble law---It is time for the corruption to end.
Aug 30th, 2010
Someone from Carver, MA signed.
Aug 30th, 2010
Someone from Fort Stewart, GA signed.