Stop the Epipen Price Gouging
Messages Sent So Far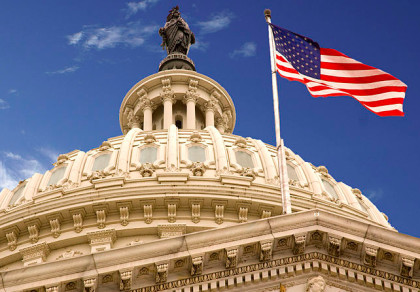 We ask that there be an investigation and regulation into the 420% (adjusted for inflation!) increase in the price of Epipens since 2004. Millions of people with severe allergies carry EpiPens to reverse life-threatening allergic reactions. With this oppressive price increase, many EMT's and families are turning to manual syringes as a cheaper alternative, though doctors and patient advocates warn that it?s more complicated to get the correct dose of epinephrine and it administer safely with a syringe. Some families will be forced to hang on to expired Epipens, or worse, go without entirely. There is no discernible reason for the increase other than Mylan's desire to use their monopoly to exploit the need for this life-saving medication for exorbitant profit. Thank you.
Public Comments
Nov 18th, 2016
Carrissa B. from Portland, OR writes:
Why is a medication that is so essential to survival being sold for over 10 times what it costs to produce???
Nov 18th, 2016
Ford M. from Washington, DC writes:
We are a private equity firm as well as financial advisor for cross border deals. We mainly focus on client in america but also europe. Ford Mortgage Services Co. Intl is currently offering Loans/Investment Partnership to Interested Applicants, financial services and investment Experts in most Start-up companies.Come with your ideas let?s build a solid wall in the financial sector and be able to make the sector viable for all. We give out loans to clients at 3% interest rate per annum. Apply today and be able to access your loan within a short period of time. We are looking forward to connect entrepreneurs that have viable projects to invest in and those that needs loan between the ranges of US$1 Million to US$50 Billion for the maximum period of 3-10yrs. URL: www.fordmortgages.com Email: info@fordmortgages.com 407.329.4984
Nov 17th, 2016
Someone from Thousand Oaks, CA signed.
Nov 17th, 2016
comm c. from Buena Park, CA signed.
Nov 14th, 2016
Someone from Barrington, IL writes:
My son is severely allergic to peanuts and we have unfortunately had to use epi pens twice to help save his life after accidental ingestion. I went to refill his prescription today and was told after insurance the cost is $600. I need to buy two packs of this which is $1200. This is outrageous!! This life saving medication is not an option for us and I will be forced to pay this high price for no reason other than greed. It makes me sick.
Nov 13th, 2016
Amy R. from Oneida, NY signed.
Nov 12th, 2016
AMBER W. from Canal Winchester, OH signed.
Nov 11th, 2016
Andrew W. from Huntersville, NC writes:
Inject an EpiPen full of God's Wrath into Mylan CEO, Heather Bresch, her Shill of a father, W.VA Senator Joe Manchin, and Obama who allowed Pharmaceuticals to pull this kind of crap under his Manchurian "presidency" Americans across the nation DYING because of these Greedy Pieces of satan Sh!t. The American People must press President-Elect Trump to put, at the VERY Least, Life Term Prison Sentences for the likes of Heather Bresch, and Execution for High Treason sentences for "Public Servants" as in "Joke Joe" and "Muslim Manchurian"
Nov 10th, 2016
Chelsea M. from Seagoville, TX writes:
The medicine is vital to many people. Stop hike up the price to such a degree is immoral, cruel, and greedy.
Nov 10th, 2016
Matt Y. from Irvine, CA writes:
This is just so morally wrong! Don't pharmaceutical companies make enough money already? How can anyone do something like this, knowing that they put the lives of children with allergies at risk, and sleep at night?
Nov 9th, 2016
Sandra L. from Phoenix, AZ signed.
Nov 9th, 2016
Someone from El Paso, TX signed.
Nov 7th, 2016
Michelle D. from Bowling Green, KY signed.
Nov 7th, 2016
Milroy P. from New Albany, OH writes:
I have insurgence, but it will only pay $50 dollars, and the coupon up to $300, and I am still have to pay $300. How come a device originally invented and used in US Military get monopolized by a pharmaceutical company? Congress should investigate.
Nov 7th, 2016
Robin C. from Burnsville, MN signed.
Nov 7th, 2016
Angela C. from Yorktown, IN signed.
Nov 5th, 2016
Merienne P. from Alexandria, VA signed.
Nov 4th, 2016
Hannah K. from Los Angeles, CA signed.
Nov 4th, 2016
John D. from Palm Coast, FL signed.
Nov 4th, 2016
Someone from Canton, OH writes:
The price hike for epi-pen jr. Is putting childrens lives at risk. The medication itself cost pennnies but they want to rob hard working parents who dont have insurance. If i could afford $600 then I would have insurance. Now I am left with no decision pay my house or buy life saying medication for my son that he may not need, but since he attends a school that is not peanut free there is no choice for me. The company had a choice, and they chose BIG profit over the safety of our children. Prescription drug companys have run our country for too long and I think its time for our government to grow some balls, stand up to drug companies and defend the american people instead of lining their pockets to look the other way.
Nov 2nd, 2016
Andrew W. from Huntersville, NC writes:
Let's see if lucifer will give Heather Bresch an "Epipen Injection" Demonic B!tch
Nov 2nd, 2016
Joseph F. from Jasper, TN writes:
We broke up a telephone system that was doing a fine job and was not gouging because they were a monopoly. Break up Mylan BECAUSE of gouging monopoly on Epipen and holding Americans hostage with life or death possibilities. Also open drug purchasing from other nations to creat a competetive marketplace to prevent this sort of thing happening over and over again.
Nov 2nd, 2016
Monique V. from Boca Raton, FL writes:
where is your social responsibility, Mylan?!
Nov 1st, 2016
Someone from Napa, CA writes:
I have had anaphylaxis to shellfish for 4 years now, I am very careful and have not had to use my epi-pen. But I have to buy new epi-pens every year because they expire and I will now reconsider buying one ever year and how can you charge that much money for something that will save lives and it is not really our choice to have these allergies.
Oct 31st, 2016
Toni A. from Fort Collins, CO signed.
Oct 29th, 2016
Elie L. from Lafayette Hill, PA writes:
Oct 28th, 2016
Someone from Costa Mesa, CA signed.
Oct 27th, 2016
Myrlian S. from Bolivar, TN writes:
Oct 26th, 2016
Andrew W. from Huntersville, NC writes:
http://www.infowars.com/gruber-on-rising-premiums-obamacare-working-as-designed/ Men like Gruber, pave the way for Avarice filled Parasites like Heather Bresch. Gruber's testicles should be hacked off, and then shoved down her W.VA Senator Father's (Joe Manchin) Throat
Oct 26th, 2016
Lynn S. from Pine Grove, CA signed.
Oct 26th, 2016
Lynn S. from Pine Grove, CA signed.
Oct 26th, 2016
Julia M. from Aurora, IL signed.
Oct 25th, 2016
Hugh S. from Oneonta, NY signed.
Oct 25th, 2016
Christine K. from Medford, MA signed.
Oct 24th, 2016
Joetta C. from Delaware, OH writes:
Oct 24th, 2016
John G. from Erie, PA signed.
Oct 24th, 2016
frankie r. from Estero, FL signed.
Oct 24th, 2016
Someone from Cambridge, MA signed.
Oct 24th, 2016
Penelope M. from Tehachapi, CA writes:
Mylan is unethical to reset the price of epipen where many death are inevitable. Congress has the power to indict Mylan, seize their assets and throw them out of the U.S. Do it.
Oct 23rd, 2016
Tanja G. from West Hollywood, CA writes:
You're not improving the world.