Stop the Epipen Price Gouging
Messages Sent So Far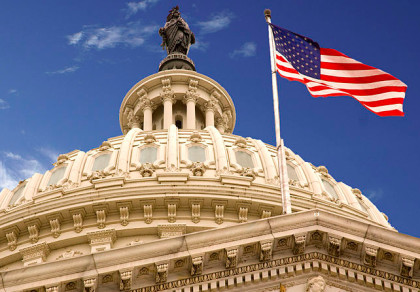 We ask that there be an investigation and regulation into the 420% (adjusted for inflation!) increase in the price of Epipens since 2004. Millions of people with severe allergies carry EpiPens to reverse life-threatening allergic reactions. With this oppressive price increase, many EMT's and families are turning to manual syringes as a cheaper alternative, though doctors and patient advocates warn that it?s more complicated to get the correct dose of epinephrine and it administer safely with a syringe. Some families will be forced to hang on to expired Epipens, or worse, go without entirely. There is no discernible reason for the increase other than Mylan's desire to use their monopoly to exploit the need for this life-saving medication for exorbitant profit. Thank you.
Public Comments
Dec 9th, 2016
Someone from Mims, FL signed.
Dec 8th, 2016
Someone from Haddonfield, NJ writes:
This is Crazy. My sister just messaged me saying she is spending $400 this month on epi pens and she is asking for them for Xmas gifts because hers are expiring! Come on Congress.... Mylan should be ashamed.
Dec 8th, 2016
Michelle C. from Buffalo, NY writes:
Isn't it awful that a government that is set up to protect its people have to sign petitions for such ridiculousness? Get out of big pharma's pockets and represent the PEOPLE.
Dec 7th, 2016
Erin L. from Little Rock, AR writes:
My family is preparing for an new year with inaccessible health care and pharmaceutical prices. The price gouging happening with life saving devices such as the EpiPen is a public health crisis in action. Congress needs to take action to protect it's constituency as soon as possible. Our lives and our children's lives depend on it.
Dec 5th, 2016
Nicole S. from Brightwood, VA signed.
Dec 4th, 2016
Someone from Knoxville, TN signed.
Dec 4th, 2016
Someone from Brandon, SD signed.
Dec 4th, 2016
Someone from Charleston, SC signed.
Dec 3rd, 2016
Someone from Winston Salem, NC signed.
Dec 3rd, 2016
Someone from Raleigh, NC signed.
Dec 2nd, 2016
Jessica D. from Winfield, KS signed.
Dec 2nd, 2016
Someone from Hamilton, OH signed.
Dec 1st, 2016
Someone from West Chester, PA signed.
Dec 1st, 2016
Robin S. from Salisbury, MD signed.
Nov 30th, 2016
Leslie T. from Haledon, NJ signed.
Nov 28th, 2016
Ramon D. from Saratoga Springs, NY signed.
Nov 26th, 2016
Someone from Fort Worth, TX writes:
this medicationion is necessary and life saving. price gouging on any medication is reprehensible, but a life saving medication is the worst of the worst!
Nov 26th, 2016
Someone from Greensburg, PA writes:
When my daughter was just one year old she came within minutes of dying from an anaphylactic reaction the first time she tried nuts. After that day, the worst in my life, we were prescribed epipens and have carried them with us religiously day in and day out. This week she again started to have severe allergic reaction and I gave her the epipen. She could have been dead but within five minutes had stabilized. I am infinitely grateful to have celebrated Thanksgiving this year with her here rather than planning her funeral. I was able to afford the co-pay for my drug. So many others can't. Please make this drug affordable for all. Please don't force families to plan funerals versus birthday parties.
Nov 22nd, 2016
Brian D. from Saint Charles, MO writes:
Price gouging on this scale just "because you can" (you have a patent on the design) is beyond immoral, it's reprehensible. I don't see how the people responsible for these decisions can sleep at night, knowing that they are making it difficult or even impossible for people to receive life saving medicine just so they can line their pockets a bit more. In fact, I'd be willing to bet that if the price were lowered a lot more people would purchase the product, resulting in a higher volume of sales and similar or even increased bottom line. Even if that's not true, ethics should be a more major concern. Regardless, Mylan could charge 1/4 of what they do and still make a significant profit. The technology and medication have been available for ages with no substantial changes, so it's certainly not like they're trying to recover massive R&D costs. I don't even have any known allergies or need Epinephrine personally, but this whole ordeal is just disgusting.
Nov 21st, 2016
Andrew W. from Huntersville, NC writes:
http://www.washingtonexaminer.com/mylan-execs-wont-testify-at-senate-hearing/article/2607904 Surprise Surprise! Bresch and other dirtbag Mylan execs refuse to attend Senate hearing! They are guilty of crimes against The American People! Get MAD and demand that Trump ends this with severe penalties for Mylan executives
Nov 21st, 2016
Someone from Saint Petersburg, FL signed.
Nov 19th, 2016
Someone from Brownwood, TX writes:
I didn't have insurance to cover the over $500 pens when I was prescribed them in the spring. By late summer when I had met my out of pocket, they were over $700. That's a fast jump.
Nov 19th, 2016
Andrew W. from Huntersville, NC writes:
http://www.naturalblaze.com/2016/11/aluminium-adjuvants-have-never-been-approved-for-use-in-vaccination.html According to Professor Christopher Exley?s recent research, there are currently two main aluminum adjuvants commonly used in vaccinations today. These are AlHydrogel, a semi-crystalline (boehmite) form of aluminium oxyhydroxide and AdjuPhos, an amorphous salt of aluminium hydroxyphosphate. The sulphate salt of the latter is also listed as being one component of an adjuvant system used in vaccinations against HPV. AlHydrogel? and AdjuPhos? are commonly referred to as clinically-approved aluminum adjuvants, and yet this is not the case. There are no aluminum adjuvants that have been approved for intramuscular or subcutaneous injection into humans. There are no requirements for their approval; they are only ?approved? as part of vaccine preparations. His words are extremely worrying, especially when you consider just how many vaccinations on the childhood vaccination schedule contain the adjuvant aluminum as an ingredient. Pharmaceuticals involve more underhanded skullduggery than a week in vegas. The CEOs of these companies should be executed for crimes against humanity
Nov 18th, 2016
Carrissa B. from Portland, OR writes:
Why is a medication that is so essential to survival being sold for over 10 times what it costs to produce???
Nov 18th, 2016
Ford M. from Washington, DC writes:
We are a private equity firm as well as financial advisor for cross border deals. We mainly focus on client in america but also europe. Ford Mortgage Services Co. Intl is currently offering Loans/Investment Partnership to Interested Applicants, financial services and investment Experts in most Start-up companies.Come with your ideas let?s build a solid wall in the financial sector and be able to make the sector viable for all. We give out loans to clients at 3% interest rate per annum. Apply today and be able to access your loan within a short period of time. We are looking forward to connect entrepreneurs that have viable projects to invest in and those that needs loan between the ranges of US$1 Million to US$50 Billion for the maximum period of 3-10yrs. URL: www.fordmortgages.com Email: info@fordmortgages.com 407.329.4984
Nov 17th, 2016
Someone from Thousand Oaks, CA signed.
Nov 17th, 2016
comm c. from Buena Park, CA signed.
Nov 14th, 2016
Someone from Barrington, IL writes:
My son is severely allergic to peanuts and we have unfortunately had to use epi pens twice to help save his life after accidental ingestion. I went to refill his prescription today and was told after insurance the cost is $600. I need to buy two packs of this which is $1200. This is outrageous!! This life saving medication is not an option for us and I will be forced to pay this high price for no reason other than greed. It makes me sick.
Nov 13th, 2016
Amy R. from Oneida, NY signed.
Nov 12th, 2016
AMBER W. from Canal Winchester, OH signed.
Nov 11th, 2016
Andrew W. from Huntersville, NC writes:
Inject an EpiPen full of God's Wrath into Mylan CEO, Heather Bresch, her Shill of a father, W.VA Senator Joe Manchin, and Obama who allowed Pharmaceuticals to pull this kind of crap under his Manchurian "presidency" Americans across the nation DYING because of these Greedy Pieces of satan Sh!t. The American People must press President-Elect Trump to put, at the VERY Least, Life Term Prison Sentences for the likes of Heather Bresch, and Execution for High Treason sentences for "Public Servants" as in "Joke Joe" and "Muslim Manchurian"
Nov 10th, 2016
Chelsea M. from Seagoville, TX writes:
The medicine is vital to many people. Stop hike up the price to such a degree is immoral, cruel, and greedy.
Nov 10th, 2016
Matt Y. from Irvine, CA writes:
This is just so morally wrong! Don't pharmaceutical companies make enough money already? How can anyone do something like this, knowing that they put the lives of children with allergies at risk, and sleep at night?
Nov 9th, 2016
Sandra L. from Phoenix, AZ signed.
Nov 9th, 2016
Someone from El Paso, TX signed.
Nov 7th, 2016
Michelle D. from Bowling Green, KY signed.
Nov 7th, 2016
Milroy P. from New Albany, OH writes:
I have insurgence, but it will only pay $50 dollars, and the coupon up to $300, and I am still have to pay $300. How come a device originally invented and used in US Military get monopolized by a pharmaceutical company? Congress should investigate.
Nov 7th, 2016
Robin C. from Burnsville, MN signed.
Nov 7th, 2016
Angela C. from Yorktown, IN signed.
Nov 5th, 2016
Merienne P. from Alexandria, VA signed.