CPS family court corruption
Messages Sent So Far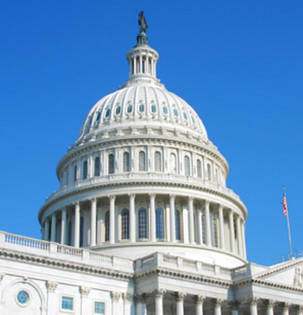 Families are being abused by State CPS and Family Courts through out the United States of America, this is a major issue that needs to be addressed, Families that have had their civil rights violated through family court proceedings and the fact that all due process and constitutional rights are violated and manipulated by family court judges, District Attorneys, and Commissioners of /social services departments as well as CPS workers, and court appointed attorneys that are not working for the clients but have helped incriminate parents. Also of extreme interest, is obtaining names/phone/location of CPS workers who are falsifying or have falsified documents in court and who have lied in a court setting. The people of New York State and the People of the United States of America demand a full investigation of all departments, and the termination of department until further the people also wish to sue for government entrapment as well as a suit brought against the case workers, family court judges, and district lawyers. The People through discovery have found:

1. The imbalance of funding is creating corruption

2. Corruption has filtered through all manner of government and related agencies

3. Judicial decisions violate the public trust

4. Laws are created and passed that give parens patriae unlimited power not provided by the Constitution

5. The pendulum has swung to create a monopoly strategy of funding extracted from dwindling Social Services that have been set up to help families in need is devastating families across America

6. Children's lives are at stake while in the care of government funded agencies, such as rape, sexual abuse, physical abuse and neglect, mental abuse, and statistics show our children are being killed while in government placements out side of the parental home/or close relatives

7. That the states are not following guidelines placing children with relatives but are screening them out using different criteria with foster families, or falsifying documents to entrap parents and not keeping the children in the home with parents but removing the children without due process or any true purpose other then to incriminate parents/family members and to insure family is unfit

8. That pockets of tyranny are going unchecked without recourse

9. Congress local government/ civil and family courts is not responsive to The People

10. That The People have been turned away from civil courts, and from family courts higher court of appeals, only to remain battered and bruised by the tyranny of these local government funded courts as the judges, case workers/commissioners and district attorneys mock the outraged parents and children of which they so willingly strip of their civil rights and liberties

The People are declaring a public health crisis and human rights violation as well as their Civil rights are being stripped and taken from them and their families, as a result of these above atrocities and also In addition, The People find the Parens Patriae to be more than a doctrine but a specialized position created by the government for the government that violates Article 1 Sec 9, 10: No title of nobility or honors shall be granted by the United States. The title extends to the courts, Childrens Administration and public education violating Amendment 14 depriving persons of life, liberty and property without due process. The position applies as a collective.

The People are ordering an investigation of the departments as well as Family courts through out the United States of America and most important in New York State the people of the United States ask that all family court files,case files, court tapes, and videos be put into the investigation, as well as there be a federal lockdown on all CPS and family courts so that no tampering of documents can be done by such agencies, the fact is family court documents will show the fact that they are mishandled and manipulated by these agencies to insure incriminating charges are inevitable and due process is not being carried out, civil rights are violated, all human rights are violated and the United States Constitution is not on the agenda of these agencies. And the people of the United States of America are being abused by these powers.


Public Comments
Apr 8th, 2017
Lisa R. from Winnsboro, TX writes:
I have 4 daughters ,all different examples of corruption, wood county texas is raping us for money and our children, I have so much evidence . They must be stopped, their also defrauding government funding, private contractors, everyone in the courts and cps get a kick back, they're all corrupt.
Apr 8th, 2017
mary y. from Yucca Valley, CA writes:
my grandchildren were taken away and put into foster care where they were abused and the social worker knew about the bruises and said the children showed signs of anxiety from being abused by my daughter but that is untrue she never abused them they were being beaten in the foster home and the case worker neglected to protect them.
Apr 7th, 2017
Someone from Ruth, MI writes:
I fully support this petition.
Apr 7th, 2017
Rubina P. from Lilburn, GA writes:
I found your site after discovering the web of foster care deception! These children sufferings should not go unpunished, and I hope and pray for a better solution to their housing and care. Your ideas are remarkable and I fully support your petition!
Apr 6th, 2017
Someone from Ashland, ME writes:
we need to gather everyone an go see trump. march infront of white house. fck north korea / china / @n so on... what about our babies here lets fix this sht NOW
Apr 6th, 2017
Mary V. from Washington, DC writes:
Families cannot win in the probate court system, because the so-called 'guardians of the court' are corrupted and in the business of judicial theft
Apr 5th, 2017
Crystal M. from Landrum, SC writes:
Spartanburg County SC should definitely be included.
Apr 5th, 2017
erica D. from Granite Falls, NC writes:
Someone sure needs to check out Caldwell County N.C.
Apr 4th, 2017
Spencer A. from Denver, CO signed.
Apr 4th, 2017
Kathryn K. from Bullhead City, AZ writes:
CPS has lied and took my sons children away. They talked to his dad and told him things that wasn't in the lawyer report! They brought the kids in to court in the same clothes as the day before but they were filthy! The Foster Care treats the kids bad they are not used to this kind of treatment! These people don't wan tmy son to have his children back!
Apr 2nd, 2017
Barnypok u. from Fpo, AP writes:
o2DYc7 http://www.LnAJ7K8QSpkiStk3sLL0hQP6MO2wQ8gO.com
Apr 1st, 2017
Stefanie R. from Toccoa, GA writes:
Our children are not for sale!
Mar 31st, 2017
Someone from Brewster, KS writes:
Keep informed. This has happen to my family what can I do to end this m my child that's suffering emotional tragic damage therapy n year to see slinging aometjimg
Mar 31st, 2017
Shaun S. from El Prado, NM writes:
Rights of fathers are trampelled by a disfunctional system It never raises any good cause by using easy generalizations Money, above all else, predicts outcome!
Mar 31st, 2017
Connor W. from Danville, IA writes:
False allegations are putting my mother and my brother in trouble, that there is no proof for. They are all false, and them seem to not care. They took a un-true story and are turning it into a nightmare to ruin our families. It puts great stress on my brother and I, and my mother. She doesn't deserve any of this.
Mar 31st, 2017
Cameron R. from Philadelphia, PA writes:
We people must fight back agent the government in their agents. We need the President of the united state to step up in protect hour civil rights.
Mar 29th, 2017
mr k. from Scottsdale, AZ signed.
Mar 29th, 2017
Tanya R. from Piedmont, MO writes:
DONT I KNOW THEY VIOLATE EVERYONES RIGHTS LIE TO TAKE YOUR CHILDREN LIKE THEY DID MY THIRD SET MARCH 7 OF THIS YR THEY SHOULD NOT BE ALLOWED TO MALICIOUSLY LIE CAUSE THATS WHAT THE ONES FROM ROLLA MO DID NOW THEY MAKE UP STUFF THAT HAS NOTHING TO DO WITH IT
Mar 29th, 2017
Carmen S. from Mount Gilead, OH writes:
Mar 27th, 2017
Someone from Lufkin, TX writes:
I do agree at which nobody understands how corrupt our government really is until it is their child that is in cps care and when that is then a lot of times those familys would step up,me as a mother and speaking from experience I know how family treat family and how our government treat some folks its wrong and should be very illegal, but like I say God above sees ugly and in the end we all have that day to be judged so those who do wrong and corrupt and steal our children for profit always remember every dog has their day.....
Mar 27th, 2017
Jennifer D. from Denver, CO writes:
Mar 27th, 2017
Tammi K. from Bowling Green, KY writes:
I have been fighting the ky cps for almost two years now when all i was trying to do was protect my daughter from being hurt and abused by the same drunk abused who abused me. Instead the court gave him temp custody only because they knew the state would have custody before 3 months was in and bow my child has been in states care twice all investagations have been dismissed against me and they still refuse to return my child i cant get an attorany bc there is no court case ope
Mar 27th, 2017
Shellie T. from Kerrville, TX signed.
Mar 27th, 2017
Someone from Kerrville, TX signed.
Mar 25th, 2017
Someone from Chicago, IL writes:
Mar 25th, 2017
Jacqueline M. from Elizabethton, TN writes:
CPS Has got to be reformed. They are violating parental rights and ammendments, traumatizing children and destroying american families. They are supposed to protect children from abuse not interfere with how parents choose to raise thier children, medical decisions or any otjer reazon tjey come up with. They are out of control.
Mar 25th, 2017
Someone from Anchorage, AK writes:
My daughters were with a babysitter for the weekend. I brought the pay stub proving this to OCS. They hadn't even informed me that they had my kids nor gave me a chance to rebuttal for 72 hours. When I could see that they weren't going to be reasonable I agreed to allow my girls to stay with a foster parent until I found stable housing. In the mean time I also did everything that was asked of me. The only thing that I requested was that they not allow my parents to be involved in my CINA case. Seeing as my mother would try to run the show and decrease my chances of a fair case. Which ended up happening, because they involved my parents. At the time I was 24 years old a legal adult; furthermore my parents do not have power of attorney over me. My mother took it upon herself to make an appointment with a psychologist that I repeatedly stated that I did not value his opinion; the psychologists office refused to cancel the appointment even though this was a violation of hippa law. At the appointment I reiterated that I did not want this appointment and I did not want my mother in the room during the interview. The doctor ignored my words and kept my mother in the office. At the review for the only thing on my case plan my mother "ran the show" just like I knew that she would. She kept stating that I needed to go to Job Corps as I needed an education and training. I repeatedly said that I did not need nor did I desire to go to Job Corps. OCS told me that if I did not go to Job Corps that I would not get my girls back. Reluctantly I went even though it was a waste of my time; seeing as I had been involved in a triple roll over years earlier and was not able to work. At the court hearing OCS claimed that I did not finish my case plan even though I had completed everything that was printed on a paper case plan. Now I am trying to get my girls back through a Reinstatement of Parental Rights hearing and OCS changed judges before we could even go in front of the assigned judge just to insure that my daughters remained in a home where they have reported to me and another OCS worker that they were being beaten with a spatula for not finishing their food. I suspect that the abuse is continuing since I found a picture of my daughters on facebook and one of my girls has a large bump next to her eye.
Mar 25th, 2017
Someone from Petersburg, IL writes:
Jenna Miller of the Quincy Il DCFS office had maintained contact with me regarding emotional and verbal abuse of my children by their father and his live in girlfriend. She had agreed custody should never have been taken from me. I had sent her evidence that she never followed up on therefore causing the case to be unfounded and when put on the stand she sided with my ex husband and completely disregarded the evidence that was in her posession. Her deception and negligence played a factor in the loss of my custody of my children. Enclosed are text messages between Ms.Miller and myself proving this statement.
Mar 23rd, 2017
Shirley U. from Floresville, TX writes:
to much to go into need an address that I can mail letter and documentation. My granddaughter was forced to give up her rights within 9 months of the child's birth stating that they more or less had a gun to her head if she didn't sign. that they would make sure she would never get to see her girl and any other babies she delivered would be taken away without her permission. I was there for this mediation She could not be around any kids at work or family members that they would make it hell for her. CPS stated in several court documents she did methamphetamine when court ordered hair test came back with only traces of marijuana .One case worker is no longer working there for falsifying a test She told her court appointed lawyer to fight this only to be told to keep quiet. What do ya do???? Now she has another child and they took her away after 9 months without finding anything on her and with out any reason we are poor and can not afford a lawyer This is Wilson County Floresville TX and San Antonio TX
Mar 23rd, 2017
Joe B. from Abilene, TX writes:
I have a friend dealing with CPS OF ABILENE TX who's baby has been taken away and still not returned after all of her services were completed every court hearing has been a lame excuse to get prolong the case she has started a FACEBOOK GROUP CALLED FREE BATBOY IF ANYONE HAS ANY ADVICE PLEASE CONTACT HER THERE
Mar 22nd, 2017
Someone from Lowell, AR writes:
Another family victimized by Arkansas CPS. Where is the oversight? Where is the avanue if appeal? Where is the logic? CPS is evil and must be rehauled.
Mar 22nd, 2017
Tina P. from Converse, TX writes:
Being a Grandparent for 3 years now,I've been judged unjustly by DFPS, my past mistakes at which were paid for n learnt from 20 yrs ago, now my daughter at 24 is walking the steps of bad choices n she too is suffering the consequences of her choices. Though still yet ,CPS has decimated both here n my character along with standing in court speaking lies under oath and proposing ramifications of documents .Not presenting all of what efforts to seek the resources along with actions taken n participation in groups to get the requirements this organization states she had to do to get reunification .The DFPS,coerced her to sign her rights to her child over to them ,than again lied and coerced their way back into our home with threats of termination of rights to 2nd child . There has been no help in seeking recourse as their duties n job details n goals state . They placed child 2 in foster home 9 months old n child was abused by forceive blunt blows to head n legs. where is the justices of these children's safety n health? What is happening to OUR COUNTRY,? When OUR COUNTRY is allowing complete strangers to show up on our doorstep n take OUR Children any hour n day and then sexually ,physically,mentally,n emotionally,torment n abuse,and neglect OUR CHILDREN N GRANDCHILDREN. This identity of Child Protective Services is the protection of themselves in the services of manipulating n brainwashing children . Please ,Stop these people and Give us back our children /grandchildren. Give Us back Our Rghts ,Give us Back our Freedom of choice and Give Us back OUR COUNTRY AND ITS CONSTITUTIONAL RIGHTS.
Mar 22nd, 2017
Someone from Ackermanville, PA writes:
Jen Sell from the Lehigh County branch CPS in Pennsylvania has lied and threatened a lack of viewing rights to my mother in return for full custody of me. I am now in a placement where I am abused, bullied, and medically neglected and no matter the complaints, nothing has changed. She has seen me twice in the past 6 months when she should be seeing me in person at least once a month. When I try to contact her, she is never available leaving me with no one to turn to about the daily abuse and neglect. She has reopened a closed case which I was founded non guilty of abuse charges and is now using those files and that case to not allow me to have any contact with my siblings. She has lied and I have documented proof of her dishonesty which ended up on my court record and has worked against me in my case.
Mar 21st, 2017
Sharen B. from Hamilton, IL signed.
Mar 21st, 2017
Someone from Gresham, OR writes:
Gresham branch CPS in Oregon, worker Nelly DelGado ignored many reports of possible abuse (sexual) by children in fathers home to two very young children and purposefully failed to investigate according to protocol, lying to mandatory reporter as well as worried mother. Gave confidential information and private link addresses to the father and his gf without permission which still is giving both ammunition to further abuse the mother and two young children by use of legal actions and false claims against the mother. Nelly DelGado did not do her job, has been reported to other higher agencies for her malpractice and refusal to follow professional conduct as well as disregard sexual abuse allegations when other children in home have been recent victims of such abuse and are alleged peer perpetrators. Gresham branch of CPS in Oregon is corrupt and helps abusers continue to abuse. Theyre supposed to protect children not victimize them and re victimize survivors of domestic violence who reach out for help to protect their children from ex abusers and others.
Mar 20th, 2017
Mona W. from Zionsville, IN signed.
Mar 20th, 2017
Garret L. from new port richey, FL writes:
Courts have authority to suspend a license granted to a Child Support obligor by a state. This power is frequently passed on to Child Support Enforcement employees that have authority and direct access to the Department of Motor Vehicles license data base.How can D.O.R. fabricate a decision that falsified that I signed a contract with the child support enforcement? when I was refused my constitution right for a fair trial under the 14th amendment of my DUE-PROCESS and the protection of the law. these document and allegation?s that I have been asking to see. these signed agreements with my signature and their findings and been refused continuously by D.O.R. never agreed pay for or being the biological father of this child AND WITHOUT DUE-PROCESS and refused in probate family court for a D.N.A. test by judge Maria Lyons which is now barred from the bench. So how can you justify these action?s from this corrupt system to work as a federal agency and cause Financial harm to the American people does this mean they don?t have to follow the constitution and D.O.R. is protected by the federal government law?s that we don?t know about PS D.O.R all they are is a collection agency without due process This is a 28-year-old case D.O.R..said that I waited too long but the truth is I was denied a DNA test back in 1991 AND D.O.R. give no reason for not allowing a dna test . I have not waited to long I?ve just been denied my constitutional right to due-process over and over time after time all this is a corrupt system being ignored by the government [state and federal] system that is being run amok. If this is a state problem how does D.O.R. get away with suspended your driver?s license put a levy on your bank account and levy?s on your property and costing you a job and financial debt.. not only taken away my driver license cost me my job at the time. now have no way to get a job and if I did owe a debt have no way to pay it off. we?re is this allowed in the united states to put somebody in dater?s prison How can DOR.have more pull then the department of motor vehicles to tack away my driver?s license without notification NO court order [ NO CONTRACT with the D.O.R.in Massachusetts and still denying my constitutional right under the 14th amendment for due-process [ NO CONTRACT] with IV-D
Mar 20th, 2017
Adrian T. from New Ulm, MN writes:
Cps has taken my children because of various reasons, i say that because once i correct a reason they pull up another one, whether its thc, housing, my finances i had a job n wasnt making enough according to them. Im dealimg with the same gaurdian ad litem that took my brother feom my mom, and my neice from my other brother, so he is all on my case. Aince my children have been out of the home they canceled our visits, conjure fake allegations against my wife and i, and they hide everything from us, including an assault on my daughter and tearing my children up mentally. I am exhausted from this case that has been going on for over 2 years and we have lost alot of sleep. Im getting close to a snapping point and ive held my composure for a long time. I need my family back together and to get rid of these demonic **** faces please. Im out of Bemidji mn dealimg with Beltrami county. The story is too long to type but ive put on the outline of the case.
Mar 19th, 2017
Jeremiah S. from Polk, OH writes:
My ex-wife has been charged and sentenced on embezzlement charges and has denied all 26 requests and hundreds of phone calls for parenting time over the last 2 years. I have sent 12 parenting time affidavits to the FOC and not one has been answered or enforced. My ex wife was found to be falsely claiming child care to collect more child support for over 8 months. She was never held accountable or made pay back these overages instead I was forced back into court a month later at which time she found a lower paying job put the kids back in childcare and my child support went back up to around $1200 a month for 2 kids. I have 3 children I support as well in my own home and I can barely afford my bills. The Ionia County Friend of the Court has brought me back to court for several child support hearings but never for a parenting time issue. It has been slightly over 2 years since ive hugged my children. I am due back in court on April 11, 2017. I fought for this half day hearing! My lawyer told me i should adhere to her requests for supervised visits in a room with a stranger observing over the next year and a few other bogus stipulations! This is ridiculous! I pay my child support. I love my kids. I can provide a safe clean loving environment. I refuse to spend another year in a controlled relationship with MY kids! I have evidence up to my eyeballs. Pictures, emails, phone records, recorded phone conversations... all of these phone call in which my ex wife bashes me and instructs my children into refusing to talk to me. Why isnt anyone helping me? My lawyer doesnt want me to go to court... he asked me "is this the hill you want to die on?" when i refused to do what my ex wife wanted. Then i read all about the Friend of the Court system in Michigan. Is this a losing battle? Will I ever see my kids again? Will they hate me? Will ANYONE help me?
Mar 18th, 2017
Someone from Piedmont, SC signed.