WE URGE THE CHINESE GOVERNMENT TO STOP THE YULIN FESTIVAL OF EATING DOGS IN GUANGXI PROVNCE (JUNE 21-23)
Messages Sent So Far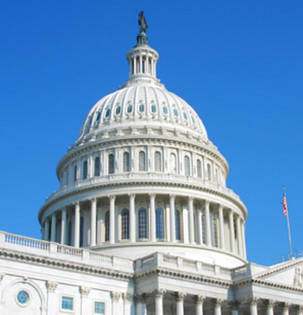 To Whom It May Concern:

We the undersigned do formally oppose the forthcoming "Dog Meat Eating Festival" Yulin Guanxi China (21-23rd June) and support the opposition from Chinese activist Mrs Du Yufeng who has appealed in person to the Major of Yulin. We formally request you take action diplomatically or otherwise to stop this festival.

We formally ask you to urge the Chinese Government put into place Legislation to protect the welfare of Dogs and Cats in the Meat Trade and stop turning a blind eye to this horrible tradition.

We respectfully let you know the 5 Rights of All Sentient beings adopted by the World's Farming Communities and International Animal Welfare Organizations:Freedom from Hunger and Thirst - by ready access to fresh water and a diet to maintain full health and vigour. Freedom from Discomfort - by providing an appropriate environment including shelter and a comfortable resting area. Freedom from Pain, Injury or Disease - by prevention or rapid diagnosis and treatment. Freedom to Express Normal Behaviour - by providing sufficient space, proper facilities and company of the animal's own kind. Freedom from Fear and Distress - by ensuring conditions and treatment, which avoid mental suffering.We remind you of trade of agreements in place, which include the provision of the same.

We will also let you know that at the Cambridge Declaration of Consciousness in July 2012, Eminent Scientist Stephen Hawking amongst others confirmed animals, especially those of a companion kind ( dogs and cats) have a high degree of consciousness and feel pain.

We appeal to Chinese clemency and respect the wish they certainly have to present a good image of China on an International touristic level. We inform you that an opposition has been lodged with the OIE. World Organization for Animal Health, Paris (of which China is a member) and the United Nations for Farm Animal Welfare as well as with our respective governments. The British Government has already written in opposition and we expect the American Government to follow suit, which I believe will.

We give you due notice that a peaceful yet determined presence will be maintained outside each and every one of the consulates and embassy's and Chinese Trading towns worldwide and that we have secured extensive international press coverage.

In summary. We respectfully remind you that deliberately torturing, beating, skinning and boiling alive dogs and cats at a public festival is not just unacceptable in this Millenium and that it Is time to set cultural difference aside on this issue and end what is universally deemed FOOD TORTURE CULTURE .

Dog and cat meat is an unclassified , unregulated source of food and the risk to health and disease of your fellow citizens is a real possibility.

I believe upon the follow facts above you will find it in the best interest of the United States Fellow Citizens to follow these actions. Thank you so much for your time and attention.
Public Comments
Mar 14th, 2017
Laura B. from Pittsburgh, PA writes:
You have heard the dogs cry long enough. Now hear our cries. We will not stop.
Mar 12th, 2017
TERRY W. from Springfield, VA writes:
There is nothing more horrific than the deliberate torture of an innocent animal who is naturally mans best friend. This is the most barbaric, sickening act imaginable. I beg you to please, please, please stop this brutal, heart wrenching, slaughter of innocence. Psalm 50:10-11 "For every beast of the forest is Mine, The cattle on a thousand hills. "I know every bird of the mountains, And everything that moves in the field is Mine. Proverbs 12:10 A righteous man has regard for the life of his animal, But even the compassion of the wicked is cruel
Mar 11th, 2017
Jo A. from Madison, WI writes:
No Poor Dog or Cat should have to endure such horrible suffering. There should have been Mercy for them long ago already, and there must be Mercy, for them Now. Any human who would torture an animal, is a criminal, and belongs in prison! End the Dog and Cat Meat Trade, and Forbid the Suffering of these Poor Animals!
Mar 5th, 2017
Jean C. from Madison, WI writes:
Mar 3rd, 2017
Diane O. from Bellport, NY writes:
PLEASE STOP THIS TORTURE!!!
Mar 1st, 2017
Clara M. from Sparks, NV signed.
Feb 21st, 2017
Regina G. from Olney, MD writes:
STOP THE YULIN FESTIVAL....
Feb 20th, 2017
Jean C. from Madison, WI signed.
Feb 17th, 2017
Jamie S. from Citrus Heights, CA signed.
Feb 11th, 2017
Bobbi F. from Islamorada, FL signed.
Feb 11th, 2017
Someone from WILLOW SPRINGS, IL signed.
Feb 10th, 2017
Theresa L. from Bear, DE writes:
Please stop this barbaric, unconscionable, unnecessary celebration of animal cruelty. Human beings domesticated dogs and that makes them our responsibility. If humans cannot be humane towards the weakest and most vulnerable beings on this planet, there's not much hope of us being humane towards each other. Traditions throughout history have been put by the wayside as societies became less bloodthirsty and barbaric, and more civiled and enlightened. There's so much about Chinese culture that is so rich, sophisticated, enlightened and beautiful, but this only detracts from all that and is a blight upon the country and its people.
Feb 9th, 2017
Mary M. from Rochester, NY signed.
Feb 9th, 2017
Diane D. from Neptune, NJ signed.
Feb 8th, 2017
Claudia L. from Greensboro, NC writes:
This is certainly a public health issue as well as a cruelty issue. China is a huge trading partner. Within the last few years, there have been many, many health violations within the food system of China as one can read in this Reuters article. http://www.reuters.com/article/us-china-food-safety-idUSKBN14D046. Recently, horse meat found its way into the food supply chain of the UK. The possibility is very real that this could happen here as well with dog and cat meat. In China, dogs and cats are kept in APPALLING conditions. No one should be eating, buying, distributing, or eating sick or diseased animals in any country. The cruel and inhumane practices in killing and torturing the animals, combined with the unsanitary conditions and the very real possibility of contaminating the food supply chain makes it IMPERATIVE that we condemn the Yulin Dog Meat Festival and continue to try to improve the conditions for China's most vulnerable creatures.
Feb 8th, 2017
Julie P. from Clovis, NM writes:
Feb 7th, 2017
Amber M. from Lafayette, IN signed.
Feb 7th, 2017
Rodolfo G. from Euless, TX signed.
Feb 6th, 2017
Jean C. from Madison, WI signed.
Feb 6th, 2017
carla r. from heppen, MN writes:
WE URGE THE CHENISE GOVERNEMENT TO STOP THE YULIN FESTIVAL OF EATING DO&CATS IN GUANGXI PROVENCE (JUNI 21 23)
Feb 6th, 2017
Maricela M. from Victorville, CA writes:
We ask for your mercy to stop the animal cruelty, we are asking the Chinese government to please stop the Yulin Festival and the torture of animals throughout the year.
Feb 6th, 2017
carla r. from heppen, MN writes:
we urge the chines governement to stop the yulin festival of eating DOGS&CATS in GUANGXI PROVENCE (juni 21 23)
Feb 6th, 2017
carla r. from heppen, MN writes:
we urge the chinese governement to stop the yulin festival of eating dogs&cat in guangxi provence (juni 21 23) 2017
Feb 5th, 2017
Roseann C. from Sidney, OH signed.
Feb 4th, 2017
Sandy L. from Plymouth, WI signed.
Feb 4th, 2017
Sandy L. from Plymouth, WI writes:
Feb 4th, 2017
Sarah H. from Capitol Heights, MD signed.
Feb 4th, 2017
Jamie S. from Citrus Heights, CA writes:
Feb 4th, 2017
Jessica G. from Vernon, NJ writes:
Jan 30th, 2017
Nicole M. from Hendersonville, TN writes:
Jan 30th, 2017
Toni S. from Shelby, MI signed.
Jan 14th, 2017
Colleen S. from Traverse City, MI writes:
Please STOP torturing killing dogs and cats not necessary! They are so beautiful to be loved-
Jan 14th, 2017
Cheryl F. from Glen Burnie, MD writes:
Do you need a piece of meat so bad you have to kill a dog just to fill your gut. Isn't that dog's life worth something to you? Or is it so meaningless that your compassion has died the same way these animals have. Thank God everyone in China is not possessed with Evil. Stop killing these dogs!! I'm afraid you may take a human life and eat their meat.
Jan 12th, 2017
Rodolfo G. from Euless, TX signed.
Jan 3rd, 2017
Someone from Hayward, CA signed.
Jan 2nd, 2017
Amy A. from Woodstock, GA writes:
Please end the dog meat trade. Please
Jan 1st, 2017
Someone from Asheboro, NC writes:
Please do everything in your power to stop this activity, PLEASE!!
Dec 21st, 2016
Andrea M. from Brentwood, CA writes:
HELP STOP THIS EVIL TRADE!
Dec 17th, 2016
Ellen P. from Bothell, WA signed.
Dec 16th, 2016
Silvina A. from Beverly Hills, CA writes: