Veterans Bill of Rights
Messages Sent So Far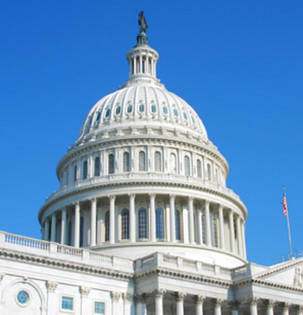 http://www.Veterans-Bill-of-Rights.org<br />
<br />
Dear Leaders of this Nation,<br />
<br />
We the People of these United States do humbly ask that you codify once and for all a Bill of Rights for our Veterans and their families. <br />
<br />
American military personnel and their families have offered their lives to defend our nation and its way of life. As such, there are certain rights that our society must afford to them to ensure that their service does not hinder a fair chance at the American dream.<br />
<br />
1. All who are eligible, or may be eligible, for any military or veterans benefits should be treated with the utmost in respect and dignity at all times regardless of age, gender, branch of service, disability, military rank, sexual orientation, gender identity, location, mental illness, substance abuse status, incarceration status or type of discharge.<br />
<br />
2. All service members, veterans and military family members who are, or who might be eligible for federal or state benefits have the right to be accurately and fully informed of those benefits on a regular basis. There should never be a "hidden government program" that is not prominently publicized.<br />
<br />
3. All service members and military family members have the right to the best available reintegration training and lifetime support that should begin during their service when possible. The right to reintegration training should not be limited due to type of discharge.<br />
<br />
4. Although it is impossible to provide all services at all facilities, the overall quality of services available should be equivalent regardless of geographical location within the United States and its territories.<br />
<br />
5. All reasonable government efforts and policy changes should be made to ensure that employment rates for veterans in the United States are maintained at a rate that is equivalent to or higher than the average of the population at all times.<br />
<br />
6. No Veteran should ever be left homeless. Any homeless veteran who has served 180 days or more of active duty should be entitled to transitional housing accommodations that are equivalent to the base housing that would be afforded to an E-1 on active duty with the same family status. In the event that conduct in one of these facilities becomes an issue, incarceration or treatment for the behavioral issues should be used as alternatives.<br />
<br />
7. Chemical, radioactive, or environmental exposure: All service members, veterans, and military family members have the right to know the existence of any exposure or potential exposure and to receive notice and reasonable treatment for any exposure in a timely manner.<br />
<br />
8. Combat stress reaction (CSR), Posttraumatic stress disorder (PTSD), Shell Shock, Battle Fatigue and any future names for any diagnosis that results in similar symptoms that are, or may have been caused by combat exposure during warfare or training exercises are to be treated at all times in a professional and medical manner. No service member or veteran who suffers from such a condition should ever be treated with less respect than if their injuries were purely physical.<br />
<br />
9. Incarcerated Veterans should remain eligible for and should be afforded any medical, mental health, or substance abuse treatments to which they would otherwise be entitled. Additionally, upon release from incarceration, reintegration support should be afforded to them.<br />
<br />
10. Children of service members or veterans have the right to quality education while accompanying a service member on orders.
Post Public Comments
Public Comments (683)
Mar 15th, 2017
Terry P. from El Mirage, AZ writes:
In the civility of pretty the emperor of indigent attire should be mentioned.
Aug 8th, 2015
Someone from Chicago, IL writes:
I Have Been Criminally Robed By The Department Of Veterans Affairs, Of My veterans Service Connected Disability Benefits From July of 1979 to Nov 2,1998, My Military C-File, Military In-service Medical Records, Military In-service Hospital Medical Records, concealed, Altered, Maybe even Shredded, Claim Never Adjudicated, Nor Developed.
Jul 8th, 2015
Someone from Swan Lake, NY writes:
We must unite an fight for our rights as we did for others....
Mar 11th, 2015
Someone from Pompeii, MI writes:
My father was a Vietnam Veteran...I remember the health problems he wasn't helped with. I remember him trying to take care of two kids when he got back...we were lucky to even have baloney and ketchup! My sister had to pay for his operations! THIS NEEDS TO STOP - IT ONLY SERVES FOR MORE REASON NOT TO JOIN ANY MILITARY AND TO DEGRADE THOSE THAT SERVED AND ARE NOW LIVING IN THE STREETS!
Aug 16th, 2014
Someone from Littleton, CO writes:
We as a country have an obligation to take care of those who have taken care of us. Vets should be guaranteed free job training, education and health care. The money should come from taxes. I would call it a Freedom Tax. It's about time we realize that freedom is not for free!
Jun 4th, 2014
Someone from Umatilla, FL signed.
Jun 4th, 2014
Someone from Phil Campbell, AL signed.
Jun 4th, 2014
Someone from Pompano Beach, FL signed.
Jun 4th, 2014
Someone from Anderson, AL signed.
Jun 4th, 2014
Someone from West Palm Beach, FL signed.