USCIS to streamline the immigration process for professional workers
Messages Sent So Far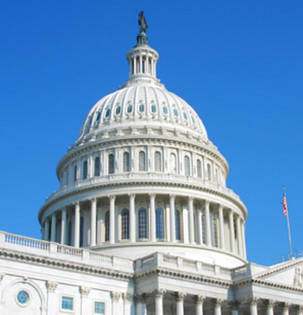 This petition requests the administration and the USCIS to streamline the immigration process for law abiding, taxpaying, knowledge based and professional workers to obtain a permanent residency (Green Card) based on employment based visa category in a reasonable and foreseeable time frame. This is the most vexing issue especially for large number of candidates with long green card backlogs that in some cases extends well over ten years for some countries. Far too often, the focus in the immigration debate is on the illegal immigration. While people, who have entered the country legally, especially educated and professional candidates are left languishing for years, trying to maneuver through an antiquated immigration system. These are the people that one would think the United States will open the door to stay in the country.

The comprehensive immigration legislation (CIR) S.744 passed by the senate acknowledges the hardship and uncertainties involved in the long immigration process and limit the time to ten years that undocumented candidates have to wait until they can apply for citizenship. Needless to say the current legal immigration process imposes more uncertainty and hardship for those who follow the law. The notion that the undocumented candidates have to go back in line is also misplaced. The CIR allows more certainty and freedom in terms of residency and choice of occupation for undocumented candidates compared to those legally present and seeking an employment based permanent residency.

We request the administration and the USCIS to take steps and expedite the green card approval process for employment based visa category that in several cases does not require any new legislation. Following measures will help in alleviating hardships for those seeking permanent residency with persistent and severe backlogs. This effort will also set a good example for future immigrants on the values of following the legal immigration processes and making economic and social contribution for the United States. It will attract and retain talents that contribute towards the growth of the country especially in areas of technology, medicine, sciences and other knowledge based professions.

1. Allow (AOS) Adjustment of Status (filing I-485) upon I-140 approval so the candidates can use Employment Authorization (EAD) to live freely until they get their turn for receiving a permanent residency or the green card.
2. Allow dependent visa holders such as H4 to use the EAD while the primary visa holders are navigating through the permanent residency process.
3. Allow domestic renewal of H1B visas for those who are legally present in the US.
4. Remove the dependent visa counts from the annual green card quota for employment based immigration.
5. Remove per country limitation for employment based immigration.
6. Recapture unused visa numbers from prior years.
7. Remove age-out restriction for dependent visa holders if their permanent residenc
Post Public Comments
Public Comments (6,776)
Mar 17th, 2017
DONNETTA F. from Reynoldsburg, OH signed.
Feb 22nd, 2017
Someone from Cary, NC writes:
Out of all of the 7 points enumerated in the petition, I will vote only for #3, #4, #5, #6, #7 only. There is a process of I-140 and then I-485. And I-485 is for adjustment of status. Instead of asking for #1, we should ask for concurrent filing. #2 should absolutely be denied. The reason is, most of the H4 holders will try to get into jobs right from the kitchen ( without any real job experience ) and competing with American talent. This is not good. If they have real experience, that is a different story. But this is not the case in most of the cases and there is real abuse of the system. #3 is reasonable, because the H1B holders are working here anyway. So, there is no harm in allowing them for domestic renewal. It used to be there prior to 2004. Not sure why it is stopped. #4 is also reasonable, because only the main applicant is taken into consideration when applying for I-140. Family cmes into picture only at the stage of I-485. #5 is very much needed. First come first served is the best system basing on the merit and talent instead of having per country limit. #6 is also reasonable because if we get unused visa numbers, the backlog will be cleared. #7 is the most important one which is always ignored ( I guess ). Children of many legal immigrants have started their elementary education in the United States of America. And unfortunately, most of these children are aging out as soon as they attain 21 years of age and in the middle of their college educaton. Even though these children of legal immigrants are meritorious and A/B students all through their education, they are forced to separate from their parents' green card process as soon as they attain 21 years of age. All these aging out children came to this country on legal H4 status in their elementary education and they think their country is only USA because they lost all their roots with their mother land what ever country it is. These children have all their connections in USA only. But once they age out, all these thoughts will shatter into pieces and all of a sudden they are no where. Families of these aging out children undergo tremendous stress which is inexplicable. Respected the President and the Congress can do something for these aging out children, and they only can do. I request the President and the Congress to look into this and I humbly request to do justice to these aging out children of legal employment based residents.
Jan 24th, 2017
Someone from Sterling Heights, MI writes:
Who is Stuck in the Green Card Backlogs? - A Guide for the Perplexed, by Cyrus Mehta Cyrus Mehta, Oct. 31, 2016 - "?In the realm of Nature there is nothing purposeless, trivial, or unnecessary? ? Maimonides, The Guide for the Perplexed David Bier of the Cato Institute in No One Knows How Long Legal Immigrants Will Have To Wait calculates that there are ?somewhere between 230,000 and 2 million workers in the India EB-2 and EB-3 backlogs, so they?ll be waiting somewhere between half a century and three and a half centuries. It is entirely possible that many of these workers will be dead before they receive their green cards.? This is stunning, and a damming indictment of the broken and shambolic legal immigration system of the United States. The backlogs in the India and China employment-based second (EB-2) and employment-based third (EB-3) preferences have made the employment-based immigration system completely unviable. It makes no sense for an employer to test the US labor market, obtain labor certification and classify the foreign national employee in the EB-2 and EB-3 through an approved I-140 petition, and then wait endlessly for decades for the green card. It is also hopelessly frustrating for the foreign national to be waiting endlessly. As Bier?s report points out, the wait may absurdly be beyond the lifetime of the employee and the sponsoring entity. One is also penalized based on where you were born. Although each employment-based preference has a limited supply of green cards each year set by law, the backlog is further compounded due to the per country limit. - See more at: https://www.lexisnexis.com/legalnewsroom/immigration/b/insidenews/archive/2016/10/31/who-is-stuck-in-the-green-card-backlogs-a-guide-for-the-perplexed-by-cyrus-mehta.aspx#sthash.K9G90ZUl.dpuf
Jan 4th, 2017
Someone from Canton, MI writes:
Waiting for green card since 11 years on E B - 3 India. It got to be changed since these laws are created way back in 1990. Hope Trump will stream line as he promised.
Dec 27th, 2016
Someone from Houston, TX signed.
Dec 5th, 2016
Shaik S. from Marietta, GA writes:
Please pass this Bill , this will help number of honest legal tax payers send their kids to good collages
Dec 2nd, 2016
Someone from Stamford, CT signed.
Nov 1st, 2016
MANOJ K. from TORRANCE, CA writes:
Yes. I agree. Aging out is a big problem for parents of children who have studies in USA and now have turned 21 years. All these changes would certainly help the H1B families.
Oct 31st, 2016
Someone from Frisco, TX writes:
Make legal immigration easier at lead for those who are here waiting inline for 6 years legally patiently and paying taxes and following the law. Make America great again!
Oct 5th, 2016
Someone from MN, MN signed.