USCIS Texas Service Center, Catch Up!
Messages Sent So Far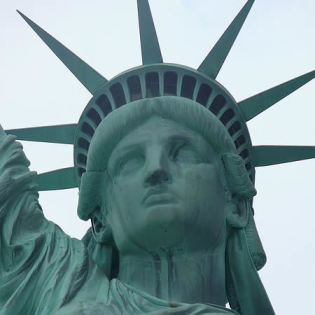 All men are created equal, except those whose addresses happened to be within the jurisdiction of USCIS Texas Service Center.<br />
<br />
Texas Service Center (?TSC?) has been two times slower than Nebraska Service Center (?NSC?) in processing employment-based applications. The case processing time [*] for employment-based adjustment applications (I-485) is November 20, 2013 for TSC, which implies a waiting time of approximately 8 months. In sharp contrast, the timeline for NSC meets the national goal of ?4 months.?<br />
<br />
The low efficiency in TSC has incurred terrible inconveniences for thousands of families. Some of them are in the process of buying a home, some of their kids are applying for schools.<br />
<br />
I wish that your honorable could take a look into USCIS Texas Service Center and find out what has been delaying them from doing their job. Thank you very much!<br />
<br />
* https://egov.uscis.gov/cris/processingTimesDisplay.do
Post Public Comments
Public Comments (59)
Nov 16th, 2016
corneliu d. from Ridgewood, NY writes:
USCIS Texas Service Center, Catch Up!
Oct 8th, 2016
Someone from Sunnyside, NY writes:
Oct 7th, 2016
Gunjan K. from Grove City, OH signed.
May 12th, 2016
Someone from Houston, TX signed.
May 11th, 2016
Someone from Knoxville, TN writes:
My life has been put on hold because of their errors and slow processing times People have been unhappy with the slow service of the TSC for at least 3 years now. Your honor, I beg you, please find a why to make the TSC more efficient.
Apr 29th, 2016
Someone from Baltimore, MD signed.
Feb 5th, 2016
Someone from Port Saint Lucie, FL signed.
Jul 27th, 2015
Someone from Nashville, TN signed.
Jul 18th, 2015
Someone from Raritan, NJ signed.
May 12th, 2015
Someone from Norfolk, MA writes:
The lack of activity from the Texas Service Center (TSC) in handling simple requests like simple renewals of the I-512L (Advance Parole) is absolutely inexcusable. The I-512L is valid for 1 year, and the TSC is taking greater than 5 months to process renewal requests!!!! That pretty much means that by the time you get your new I-512L, you need to apply for the next one to be reasonably assured that you will be able to travel internationally on a regular basis. Handling of Service Center Requests is just as slow and we keep getting outdated information. There is absolutely NO accountability here at all.