URGENT-NEW PRESIDENTIAL & CONGRESSIONAL ELECTION
Messages Sent So Far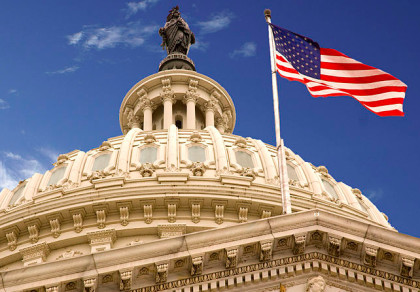 There have been many reports of voter fraud and machine malfunctions, numerous instances of people voting multiple times, illegal immigrants voting, fraudulant absentee voting, but most importantly, machines set to default to Barack Obama. In one county, Obama received over 19,000 votes to Romney's 0.. this has been reported in several counties over and over again. A poll worker reportedly saw this happen, and was told to report it AFTER. Also, the military vote did not arrive in many instances to be counted. So, as you see, a recount just will not suffice.<br />
.<br />
This HAS NOT BEEN a fair election.. WE THE PEOPLE HAVE BEEN DISENFRANCHISED.<br />
<br />
We need a NEW PRESIDENTIAL & CONGRESSIONAL ELECTION BY MONTH'S END, with paper ballots only, and ONE DAY VOTING, with the only exception for the military, or those hospitalized. We want the military vote counted FIRST. The military should be allowed to vote via email, as was extended to the storm victims of Hurricane Sandy. Lastly, we want a VOTER I.D. (I would think the Social Security Administration would be able to issue random numbers to legal citizens over 18 in a matter of weeks--if not, THEN A VALID PHOTO I.D. MUST BE PRESENTED). The National Guard should be on hand at the polling stations for security purposes.<br />
<br />
THIS CAN AND SHOULD BE DONE. WE NEED A NEW, SECURE FAIR ELECTION!!!
Post Public Comments
Public Comments (1,011)
Apr 25th, 2013
Someone from Henderson, NV writes:
A solution that would be relatively inexpensive would be a serialized picture Voter ID card which must be in the voting machine to activate the machne. The program for the vote must be available to any voter organization tht wishes to inspect the code.
Apr 15th, 2013
Someone from Erie, PA signed.
Apr 15th, 2013
Someone from Oklahoma City, OK signed.
Apr 14th, 2013
Someone from Mesquite, NV signed.
Mar 29th, 2013
Someone from Muskogee, OK writes:
ARTICLE II SECTION 4.....HIGH CRIMES AND MISDEMEANORS.......TREASON AND FRAUD.....EQUALS PRISON
Mar 18th, 2013
Someone from Ponca City, OK signed.
Mar 18th, 2013
Someone from Ponca City, OK writes:
We need a new election it has been proven Obama used Union voter machine that changed peoples votes from Romney to Obama!
Mar 4th, 2013
Someone from Delmar, NY signed.
Feb 26th, 2013
Someone from South Jordan, UT signed.
Feb 25th, 2013
Someone from Vernon Hill, VA signed.