UNFAIR CHILDSUPPORT LAWS FOR FATHERS
Messages Sent So Far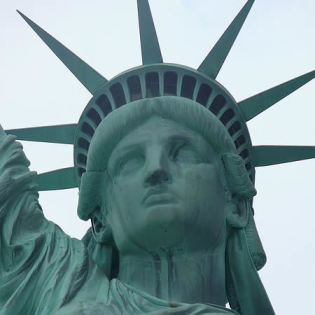 TIS IS A PETITION TO ATTEMPT TO GET THE GOVERMENT TO RECONSIDER THE LAW RETAINING TO THE CHILD SUPPORT LAW IN THE UNITED STATES.I MY SELF AM SUFFERING DUE TO A FINACHIAL DROP IS THE ECONOIMY.WE AS FATHERS ARE A BIG A BIG PART OF OUR CHILDREN'S LIVES , AND IT IS UNFAIR THAT WE GET THE SHORT END OF THE STICK,!IT IS ALSO UNFAIR THAT WE AS FATHERS GET OUR PERMITS,TAXE INTERCEPTED,AND WE GO TO JAIL IF WE CANT AFFORD TO PAY IT AND ITS NOT RIGHT THAT THE GOVERMENT ONLY LOOK'S AT US AS DEAD BEATS,WHEN THE MOTHERS ARE FREE TO DO WHAT EVER THEY WANT WITH THE MONEY FOR OUR KIDS.TO ANYONE WHO IS SUFFERING FROM THE UNFAIR AND INJUSTCE CHILDSUPPORT LAWS SINGH THIS PETITION. (ONE VOICE WILL NEVER BE HEARD,BUT UNITED WE CAN MAKE A CHANGE)
Post Public Comments
Public Comments (1,085)
Sep 13th, 2017
timothy l. from Newnan, GA writes:
You tell me how fair this is? A woman has 5 kids 4 of which she left at the hospital 1 she kept. Why did she keep the one? She knew who the father was. After telling someone your tubes are tied you end up pregnant? But how? Did Jesus come to you and put a baby in you? absolutely not. Everything she said was a lie her tubes where never tied. The question we have to ask ourselves is this.? If i would have not been the father would she have kept that little boy or put him up for adoption? ( remember she has 5 kids only kept 1)So now i suffer. 462 dollars in child support + insurance. So i may right at 800 dollars a month. It gets better. Im not allowed to talk or see the child. WoW??? Ask child support about that they say thats not my problem. Lets think about this together. You really like this house you see in this beautiful neighborhood its perfect for your family so you call the Realtor and tell them you want that house and they say great. So you do all the necessary paperwork and pay the deposit. The day you go to move in you get a phone call that says oh i forgot to tell you you have a 18 year mortgage of 800 dollars a month. you dont get to live in it or see it. If you dont pay that mortgage you will go to jail. How would the people at child support feel if this was to happen to them. In closing if a person with aids dont tell their partner they have aids and their partner ends up with aids then its crime. But yet as a society we allow women to lie to men about being fixed and there is no justice for that. There is no justice for that but there is for me because now im a criminal in the eyes of child support and state. Before child support i had never been in trouble with the law and im 32. Since child support i have been arrested and have had driver licences suspended threaten to get put back in jail, treated like a common criminal and why? Because of a woman lies and there is nothing i can do about it. If i have to pay then i should have all the rights she has. As a father of 2 kids which i have custody of my daughter from my previous marriage, my son i dont get to see or talk to but i have to pay. So im by far not what child support tries to make you out to be which is a dead beat dad. i work hard every day to make sure my daughter and my step children have everything i didnt.
Sep 1st, 2017
William D. from El Paso, TX writes:
https://youtu.be/wH845Rbw95Q The best part is towards the end! So they give us the short end of the stick. It's actually the stronger more sturdy part. Trust in God at all times.
Sep 1st, 2017
Someone from Wallisville, TX signed.
Aug 29th, 2017
Shawn F. from Bennettsville, SC signed.
Aug 7th, 2017
Theresa M. from Pascoag, RI writes:
Dispicable system where fathers work all week long, only get to see their children on the weekend while these mothers are doing whatever they want with this obligatory money and in some cases not ever spending a dime of their own on the child, and also get to have their weekends free.
Aug 6th, 2017
Lenny S. from Round Rock, TX writes:
As a father who had to pay CS while having full custody its very unfair Received $0 for 10 yrs that I had custody from his mother
Aug 6th, 2017
Someone from Hutto, TX signed.
Aug 6th, 2017
Someone from Hutto, TX writes:
As a father, who is in a relationship; that is going nowhere, is not mentally benefiting my child, and is depriving me of freedom, I feel I have no choice but to stay forcefully committed and miserable for the rest of my life. The fear of paying close to a thousand dollars a month in child support, keeps me bound to the unhealthy relationship I am in. I want the best for my child. I chose to sacrifice my happiness to benefit her as a father figure who can be in my child's life whenever I please, versus benefiting my child financially while receiving poverty level wages after child support would be taken out. The current laws in place force men to live in bad circumstances, regardless if they are in a bad relationship or divorced/separated from the child's mother. The laws are tilted in favor of women, even if they are financially incapable of supporting a child without government assistance. The laws, as they currently stand, are unfair to men in many different walks of life. If child support laws were non-sexist and adjusted to allow outcomes tp fit each unique situation, I would be able to comfortably separate from my child's mother while not living at poverty level.
Aug 6th, 2017
Someone from Austin, TX signed.
Aug 6th, 2017
Jarrod D. from Round Rock, TX signed.