UNFAIR CHILDSUPPORT LAWS FOR FATHERS
Messages Sent So Far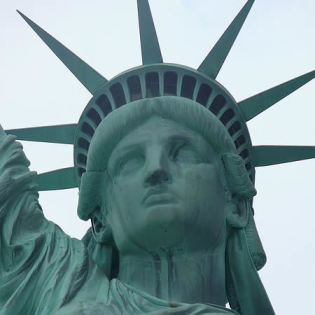 TIS IS A PETITION TO ATTEMPT TO GET THE GOVERMENT TO RECONSIDER THE LAW RETAINING TO THE CHILD SUPPORT LAW IN THE UNITED STATES.I MY SELF AM SUFFERING DUE TO A FINACHIAL DROP IS THE ECONOIMY.WE AS FATHERS ARE A BIG A BIG PART OF OUR CHILDREN'S LIVES , AND IT IS UNFAIR THAT WE GET THE SHORT END OF THE STICK,!IT IS ALSO UNFAIR THAT WE AS FATHERS GET OUR PERMITS,TAXE INTERCEPTED,AND WE GO TO JAIL IF WE CANT AFFORD TO PAY IT AND ITS NOT RIGHT THAT THE GOVERMENT ONLY LOOK'S AT US AS DEAD BEATS,WHEN THE MOTHERS ARE FREE TO DO WHAT EVER THEY WANT WITH THE MONEY FOR OUR KIDS.TO ANYONE WHO IS SUFFERING FROM THE UNFAIR AND INJUSTCE CHILDSUPPORT LAWS SINGH THIS PETITION. (ONE VOICE WILL NEVER BE HEARD,BUT UNITED WE CAN MAKE A CHANGE)
Post Public Comments
Public Comments (1,062)
Apr 18th, 2017
Bradley P. from Tunnel Hill, GA writes:
Child support in GA is a joke. It needs to be taken care of.
Apr 14th, 2017
Single D. from Manassas, VA writes:
I have always been a responsible, family oriented person. When my ex wife had an affair and got pregnant, she left me with an infant and tons of legal bills. She now owes more than $50,000 in arrears, but instead of enforcing the court order the state of Florida is providing her with food stamps, daycare, housing, transportation, cell phone, and internet. Why is it that fathers go to jail when they don't pay support, and mothers receive additional benefits from the state? I have been under the impression that in the United States of America, justice is blind. Apparently it's only blind for certain privileged groups.
Apr 12th, 2017
Michael W. from Casselberry, FL writes:
Ok folks. Let me let you in on the secret. Do some research. Basically like the road workers or anything else funded by the Fed. If these parties don't spend all their money or can do anymore work or what not they won't get the same amount. By taking away the license makes the father's fish in a barrel. And therefore creating, producing and manufacturing inmates. Note we have more prisons than any country in the world. LOL have you ever seen a governor out in public? Do you ever have anyone help you when going to the CS office or clerk of court. We are all considered the retirement fund for the well deserving politicians that you can only protest with an allowed petition to protest. Truth is we are all slaves to a watered down version of what freedom really is. And decided upon by the 1% we put in to place
Apr 5th, 2017
Dwayne N. from Houston, TX writes:
I raised my Kids 13 years without the help of Mom. tried to fix custody to no relief today I'm failing at life as a direct result of the Child support system they failed my children... grown now and doing well they saw how hard it was for me. but today it is outta control CS wants over 100,000.00 in back child support. they say I only had the kids I still needed to pay Child support. for 13 years...? its criminal what they have done to my life. no job no taxes lost in society...
Apr 4th, 2017
Katima E. from Monroe, LA writes:
I'm a mother; and I understand very well how difficult it is to raise a child at times; but making life difficult for a father who TRULY is trying, but can't provide all the help needed , is not fair. I feel so many good men get bad reps that don't deserve it; & not only bad reps, but severe punishments as well. It's sad.
Apr 3rd, 2017
Jon H. from Iowa City, IA writes:
I paid child support with out fail for 10 years. Then my son came to live with me. Because his mother could not take care of him any more do to life choices. This child support system that collected money from me for ten years. Can not and will not help me to get the support stop to where i do not have to pay it.
Mar 23rd, 2017
A J. from Hephzibah, GA writes:
I'm over 20,000 dollars in debt from Taxes, the fact that I support three kids all year and am unable to claim them at the end of the year causes me to owe taxes every year. I haven't been able to find stable employment since 2013 and now the IRS is coming after me. I am presently unemployed and seeking employment. It will cost me 300 dollars to get the child support agency to review my cases but I am broke because of the unemployment. SO my arrears are steadily backing up at the normal rate. The Mom receives my taxed money tax free to her and she gets to claim the kids at the end of the year. I fear that I will ether lose my home do prison time maybe even both all because of the tough economy and the one size fit all approach to child support. I am not a criminal , I am broke. I never thought that the system would use my children to put me in jail, but it is a reality I MAY SOON HAVE TO FACE.. The deck is stacked against me , when I am working I lose nearly 50% of my pay to child support and taxes then at the end of the year I usually owe 1 or 2 thousand more that I'm unable to pay which has interest and penalties. the cycle continues year after year. It just seems like Men are punished for the failed relationships and Mothers are rewarded.
Mar 22nd, 2017
Someone from Kansas City, MO writes:
My daughters mother decided to have two more kids out of wed-lock after our separation. Because of that for the past 7 years she was unable to work a consistent job. Because of this my child support would fluctuate and court ordered withdraws would increase or decrease when she got a job. I married and I have maintained a consistent lifestyle and the only thing that she does is use the fact that she now has siblings that cant be separated. She has had food stamps and living expenses. At one point, was living in a unfurnished studio paying child support, daycare, food, diapers and clothing. I surrendered my car, moved several times and had utilities cut off some months.Whats even worse is that when I lost my job I fell behind and I was facing jail time. I have no criminal record and never been to prison. My emotional stress and anxiety watching her get new cars and shopping made life that much more difficult to bear. I was denied income assistance and food stamps and at times I had to take food from my ex's fridge to have something for my kid to eat. This whole situation lead to me to work more then one job that led to less time having my daughter. Which also led to my daughters mom complaining to the state that she has her more which increased my support amount. Life is better now but I just paid 10k to attorney that did nothing but increase my child support and add bills because I am now married. She talks bad about me to my daughter teaching her that a single mom with 3 kids is ok and introducing my daughter to other men in her life that never sticks around and told my daughter and her other siblings ( who have different fathers ) that they are the reason she is unhappy. Scary thing is when she had just one kid an I didn't want to be with her she said in her exact words. I will have my own family with or without you and don't need anyone. She did exactly that. Question is, why does the legal system do this to fathers. We become slaves to society and ruled under a law that kills our faith in the system. We love our children unconditionally and having them creates positive determination to succeed not for ourselves but for our children. We loose 99.9% of the time when our child lives less them a mile away and we can only see them for two hours at a time and every other weekend. How can we build, bond, and bind the family connection. The most important thing here is the child. Our children grown to see one parent more worthy and in charge then the other. Children should have a mutual respect for both parents. This only teaches them that choosing sides is how things work.
Mar 22nd, 2017
LaDonist M. from Antioch, TN writes:
This child support deal is so out of control it just needs to be banned. The mother takes care of the kids or child in her home and the father do the same. Therefore it won't be a conflict. But how many more comments do we need to get for someone in the Congress to reach out to us? An email or phone number would be nice.
Mar 22nd, 2017
LaDonist M. from Antioch, TN writes:
Who do I need to talk to about this child support issue because I want a response?