To Protect the Livestock and Horse Industry
Messages Sent So Far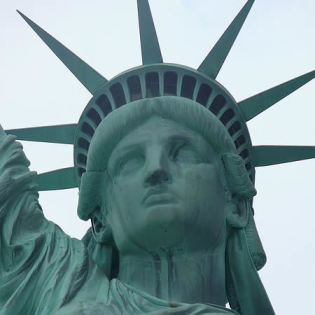 We support those who seek to enrich their lives, and their fortunes, through the legitimate ownership and use of the equine species and other livestock.

We are petitioning for protection of businesses and families from the unethical activities perpetrated on livestock owners and enterprises that include abuses such as:

? ILLEGAL TRESPASS ?
Illegally trespassing on private property for the specific purpose of videoing privately owned animals, and then editing, taking out of context, and adding commentary that is designed for the sole purpose of defamation.

? MISLEADING MEDIA CAMPAIGNS?
Edited videos, manipulated images, and inflammatory rhetoric are held and strategically released to media and internet outlets in such a way as to inflict maximum harm to reputations, to seek the imposition of criminal charges with the resulting financial, emotional, and societal harm, and to destroy any ability to profit from equine businesses.

? POSTING PERSONAL INFO & INCITING ABUSE?
Posting of the personal contact information of business owners, their family members, clients, sponsors, and customers, including addresses, phone numbers, email addresses and websites of private individuals and their family members and inciting others to harass and threaten innocent, law abiding, citizens.

? LISTING PROPERTIES & INDIVIDUALS & ENCOURAGING INTERFERENCE?
Targeting legitimate businesses and individuals and circulating lists of names, locations, and information for the sole purpose of encouraging the stalking, harassment, and interference with legal commerce.

These self-appointed vigilante groups prey on the hard-working, tax-paying, legitimate business people of the livestock and equine industry, use misleading propaganda to raise funds and garner support, and seek to completely destroy the viability of the equine industry.

Therefore, we the undersigned are calling upon the President of the United States, the United States Congress, and all state, federal, tribal, and local governments to protect and uphold our constitutional rights. On behalf of our businesses, our families, our children, and grandchildren, we the undersigned ask that our rights, our privacy, our ability to make a living in our chosen profession, and our spiritual, emotional, and bodily safety be protected and ensured by all means necessary.
Post Public Comments
Public Comments (544)
Nov 9th, 2016
John B. from Las Vegas, NV signed.
Mar 17th, 2013
Someone from Monona, IA signed.
Nov 19th, 2012
Someone from Laura, IL signed.
Nov 3rd, 2012
Someone from Fort Atkinson, WI signed.
Oct 18th, 2012
Someone from Mc Minnville, TN signed.
Oct 18th, 2012
Someone from Mc Minnville, TN signed.
Oct 13th, 2012
Someone from Fossil, OR signed.
Aug 5th, 2012
Someone from Sneedville, TN signed.
Aug 4th, 2012
Someone from Pioneer, TN signed.
Aug 4th, 2012
Someone from Pioneer, TN signed.