Tell Congress: Abolish Parental Alienation!
Messages Sent So Far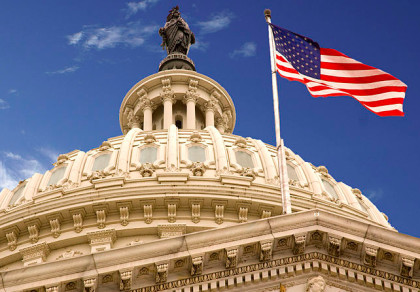 STOP THE EPIDEMIC OF PARENTAL ALIENATION NOW!<br />
<br />
We The Undersigned Call Upon The Senate/ Congress Of The United States Of America to Stop Parental Alienation By Making it A Crime Punishable By Law.<br />
<br />
This petition is for all children world wide who are suffering as a result of the selfish affairs between two parents. When a child is alienated from a parent, it is not just a mere separation between two people, it is the creation of a life-long hiatus affecting the child for the rest of his/her life.<br />
<br />
The absence of love and the lack of presence to the child from many of his/her family members, such as: grandparents, aunts, uncles, brothers, and sisters. It uproots the child's identity, and by doing this horrific act they are destroying the child's emotional foundation.<br />
<br />
A parent should not have the right to want to damage the relationship of their own child with the other parent at their own child's expense!<br />
<br />
What we do to help our children today as a nation will remain immortal. We Must Abolish Parental Alienation!<br />
<br />
Parental alienation is a crime committed against innocent children and should be punishable by law.<br />
<br />
Please don't allow another child to suffer do to parental alienation. Make the difference by signing this petition!<br />
<br />
Please, help abolish parental alienation. It affects all of us.<br />
We must have emotionally stable children in order to live in a stable world. <br />
<br />
?When you do nothing, you feel overwhelmed and powerless. But when you get involved, you feel the sense of hope and accomplishment that comes from knowing you are working to make things better.?<br />
<br />
If you are reading this petition find it in your heart to understand the pain and the suffering of innocent children. Every single signature is going to make the difference to help abolish the pain and suffering due to parental alienation.<br />
<br />
Being there for your children at all times is the indispensable element of pure love. -- Grace<br />
<br />

Post Public Comments
Public Comments (2,695)
Sep 27th, 2017
jenny b. from Oxnard, CA writes:
i'm doing this as a former child of parental alienation, and for my step-children.
Sep 17th, 2017
Lori D. from Fresno, CA writes:
Six months and counting Broken hearted and lost
Aug 7th, 2017
Rony H. from Montgomery, TX writes:
The condition is real and we need to educate not only the public, but professionals who deal with children and most importantly the court system that seems hellbent on ignoring and perpetuating this issue.
Jul 30th, 2017
Raymond R. from Jackson Heights, NY writes:
I'm doing this for my daughter
Jul 30th, 2017
Allison B. from Jackson Heights, NY writes:
I am signing for my step daughter.
Jul 20th, 2017
Donna H. from Plano, TX writes:
It must be stopped now for the sake of the children and what type of adults they will become. The cycle must be broken.
Jun 5th, 2017
Someone from Fresno, CA writes:
I asked for a divorce from my husband. He manipulated our teenaged daughters and made them withhold information to make a grand escape while I was away. He now has them and does not disclose their location. They do try to see me but he always has plans for them and keeps them from me. I didn't ever plan on DIVORCING my children. But that is what he has made it all about. He even has them repeating allegations about me - that are based on the "diagnosis that he has given to/for me." No, he's not a doctor in any sense of the word...
Jun 3rd, 2017
Allyson S. from Portland, ME signed.
May 17th, 2017
Someone from Littleton, CO signed.
May 10th, 2017
Someone from Park Ridge, NJ signed.