Tarrant County Family Court System of Fort Worth, Texas
Messages Sent So Far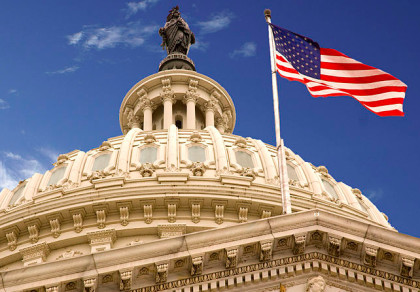 Eliminate Immunity for Family Court Judges. Family Court Judges should be held accountable for their actions and misconduct in their Family Court Rooms.<br />
<br />
Family Court Judges should not be allowed to abuse their position as a Family Court Judge to abuse and torture Family Members who rely on them for their help because of their own personal biases.... <br />
<br />
Stripping people of their Legal Rights, refusing evidence allowing for fraud, corruption and abuse, canceling Hearings costing soaring Legal Fees, name calling, biased rulings, playing favorites, violating Family Court Procedures and violating the Law is unacceptable...<br />
<br />
Children are not commodities. Refusing factual evidence of child abuse and awarding children to the abusive parent to intentionally force the non custodial parent to keep hiring Attorneys to keep fighting for their abused children is unacceptable. Factual evidence of Child Abuse should not be ignored or refused.<br />
<br />
Camera's are needed in the Tarrant County Family Court Rooms.<br />
<br />
Judiciary Committee Complaints against Family Court Judges should be Public Record<br />
<br />
Victims of this Tarrant County Family Court System are requesting Federal Investigations into the Judicial misconduct of Tarrant County Family Court Judges, Fort Worth, Texas<br />
<br />
____________________________________<br />
<br />
"Families are being abused by State CPS and Family Courts through out the United States of America, this is a major issue that needs to be addressed, Families that have had their civil rights violated through family court proceedings and the fact that all due process and constitutional rights are violated and manipulated by family court judges, District Attorneys, and Commissioners of /social services departments as well as CPS workers, and court appointed attorneys that are not working for the clients but have helped incriminate parents. Also of extreme interest, is obtaining names/phone/location of CPS workers who are falsifying or have falsified documents in court and who have lied in a court setting. The people of New York State and the People of the United States of America demand a full investigation of all departments, and the termination of department until further the people also wish to sue for government entrapment as well as a suit brought against the case workers, family court judges, and district lawyers. The People through discovery have found:<br />
<br />
1. The imbalance of funding is creating corruption<br />
<br />
2. Corruption has filtered through all manner of government and related agencies<br />
<br />
3. Judicial decisions violate the public trust<br />
<br />
4. Laws are created and passed that give parens patriae unlimited power not provided by the Constitution<br />
<br />
5. The pendulum has swung to create a monopoly strategy of funding extracted from dwindling Social Services that have been set up to help families in need is devastating families across America<br />
<br />
6. Children's lives are at stake while in the care of government funded agencies, such as rape,
Post Public Comments
Public Comments (196)
Sep 13th, 2017
Someone from Argyle, TX signed.
Sep 13th, 2017
Someone from Hurst, TX writes:
When did Family Courts fall under the jurisdiction of the Federal Government?
Sep 12th, 2017
Someone from Fort Worth, TX writes:
I have heard several stories, ones not included here. My personal experience is that our judge seemed to have something going on with the attorney representing the father. This judge ruled against CPS, GAL, foster parent, therapists, school teachers, and even family recommendations that this father was unfit. He wouldn't hear subpoenaed testimony or any testimony. This man had been in jail and separated from the mother all during pregnancy after he tried to kill her (was not in jail for that because she didn't file charges, tho she did report to police). He did not want the baby and said it was not his. The only reason he was even there was because the judge made him do a DNA test. He eventually decided he wanted to fight. After the twelve months plus extensions. There was no reason the case shoukd have lasted that long. He did not know his dsughter and there was no indication he cared for her. It seemed to be about spiting the mother and proving he coukd do something. So at 18 mos old a child was ripped from the only home she knew other than the womb, away from her siblings and stsbke foster to adopt parents who had agreed to allow visits to all family memebers. Right at the end the attorney for CPS and children gave up. They were basicslly told by th judge that he did not want any appeals. All the proceedings with rare exception were in chambers. CPS and GAL said they could not believe the father with DV history, crmnal history, joblessness, etc. was abke to get full custody without supervised visits. Since then, he has been back to jail three times, lived with six women because of honelessness, and most recently, hid the baby out with someone he met at a hotel he was living in. They hid her for seven weeks without having contact or medical info. This is negligence. The only thing anyone could figure out was that there was the grant for fathers getting custody. What kind of "best interest of the child" is this? All of this was paid for by tax money. He claimed indigent and needed a lawyer provided. Everyone but maybe two people calloused it seems by seeing this and knowing the law, think this was an outrageous ruling. He was unproven and negligent if not dangerous before and continued in his same lifestyle. CPS has been called on him since by people not involved in the case. Why the judge would not hear testimony after testimony and keep giving this man extensions is beyond anyone that knows him or this case. Another court down the hall also did not rule in the best interest of a child (sibling) when CPS, family, and foster parents were all in agreement. She drug out the case unnecessarily because the father was incarcerated and did not have legal representation. The man waived his rights and signed his rights away knowing his child was in good hands and that he could not provide for him. The judge would not allow the baby to go to even PMC much less adoption and so he went back to a house known for drug use and neglect. I am all for parents rights when they are responsible, but if you spend most of your life in trouble, should the baby suffer? About the same time our case closed, a child died from being returned to a known problem home. Nothing was done about that ruling. How many stories does one need to look into this matter?
Sep 12th, 2017
Someone from Southgate, MI writes:
Not only Tarrant County Williamson County Also Judges should not be above the law they took an oath to be impartial when Judges don't look at paperwork FACTS SHAME ON THEM !!!!!! For Racketeering with there Lawyer Friends ????? a Judge should be removed from the bench !!!! Family Law is Supposed to Protect Children Not The Lieing Party who they only enable to keep doing so !!!!! It's about the almighty $$$$$ in there corrupt court system ???????? PS MY FRIEND HAS BEEN IN WILLIAMSON COUNTY CORRUPT FAMILY COURY SYSTEM FOR 5 YEARS STILL GOING ON NOT YET DIVORCED ???????????? !!!!!!!!
Sep 12th, 2017
Someone from Southgate, MI writes:
Not only Tarrant County Williamson County Also Judges should not be above the law they took an oath to be impartial when Judges don't look at paperwork FACTS SHAME ON THEM !!!!!! For Racketeering with there Lawyer Friends ????? a Judge should be removed from the bench !!!! Family Law is Supposed to Protect Children Not The Lieing Party who they only enable to keep doing so !!!!! It's about the almighty $$$$$ in there corrupt court system ???????? PS MY FRIEND HAS BEEN IN WILLIAMSON COUNTY CORRUPT FAMILY COURY SYSTEM FOR 5 YEARS STILL GOING ON NOT YET DIVORCED ???????????? !!!!!!!!
Aug 18th, 2017
Jennifer G. from Fort Worth, TX writes:
Judge Patricia Bennett/ 360th Family Court Tarrant County. This judge is completely corrupt. She told me during trial that because I write a blog www.gracepowerstrength.com that highlights my ex husbands abuse, infidelity and poor neglectful parenting that she could not make me stop writing due to my right to free speech however there may be consequences if I don't stop (meaning less time with my daughter). I submitted more than 2000+ pages of evidence including my blog, our Family Wizard messages, 3 years worth of my daughters journals and she took almost a month to rule. She took away my 50/50 with my daughter and left me with 2 weekends a month & alternating thursdays. This is unjustified and I protest. I have provided a stable and loving home since our divorce in 2012 and had 50/50. Judge Bennett obviously did not care about my evidence because there is no way she would have made the ruling she did with the information I sent. She allowed the amicus Susan Dueseler of Dallas to speak demeaning to me and to not allow me to explain myself on the stand when opposing counsel was questioning me. My ex lied on the stand and Judge Bennett knew this yet did nothing. She asked my ex if our children had read my blog. He said both children had yet he's a tech wiz and had not put parental controls on their devices. My daughter in chambers told her she never read my blog. Judge Bennett asked her where she wanted to live more. My daughter told her with her mommy but Bennett did not care. My ex has already alienated our son from me which the amicus and judge ignored and instead accused me of "abandoning" my son. They spun and twist the truth to suit their agenda. They have now taken my daughter when my ex shows signs of being a sociopath. Yet they also took my child support and expect me to pay 50% of the out of pocket medical. Which my ex racks up especially with Gina Galloway; therapist... $140 hr out of network. I cannot afford this. The Tarrant County Family courts are NOT looking out for the children's best interests. Just their own backward agendas. I'm going to do everything I can to expose this courts corruption and lead to better wiser voting. Coming for you, Tarrant County Family Courts.
Jan 30th, 2017
Someone from Fort Worth, TX signed.
Jan 19th, 2017
Someone from San Antonio, TX writes:
Include Bexar County as well.
Jan 15th, 2017
cody s. from Fort Worth, TX writes:
I have to repeat a comment that was posted on here back in 2015 November 6th by one Eileen Corson... it is true that our family courts are severely one-sided and there is a lot of corruption as well as trampling of Rights. However the day in question of her post... Was our first court appearance where I had already been denied access to my daughter since April 21st of 2015. In April of 2015 Eileen Corson pulled a knife on me and told the police that I was the one who assaulted her. And we all know in domestic dispute the man is always the one who goes to jail in the state of Texas. It took 60 days of prosecution and me getting fed up and standing before the judge to tell them to go ahead and fingerprint the evidence and we are going to go to trial. I told him flat out that because of their severe lack of evidence not only when I win the trial and I'm found innocent that I would go after not just the prosecutor's job but also the District Attorney's job in Tarrant County and I would go after every single officer that was present on my arrest date as well as the judge. I would have all of their jobs. The case was dismissed three days after that court date. I was released I didn't have the money to file in family court so I went through the Attorney General's office. I requested a hearing on November 3rd 2015 where it was just supposed to be DNA sample collection. And I explain to the judge that I'd already been denied access to my child since April 21st of that year. And also to further about her comment on here she was asked more than one question. She was actually bombarded by the judge himself because we were both standing before him pro se. The judge asked her flat out why I should not take the child into my custody that day. She started throwing out wild accusations... To which the judge actually saw through it and I commend him for that. As of now the date that I'm posting this comment the judge and the OG and even the CPS have deems me more fit to have custody of my child and that was as of April 13th of 2016. I now have full custody of our nearly two-year-old baby she is covered under Medicaid with me and I do have steady employment. Not one time has my child been harmed. She's come home from daycare with a few marks because of somebody trying to pick on her and her not standing for it. I've got every single incident report from our daycare based on this. So in closing yes I do support the movement and the petition to delve further into the family courts and weed out the corruption as well as the severe discrimination especially towards men. But I do not however support the inability for somebody who is accused domestic abuse to cross-examine they're supposed to victim. This is the state of Texas and then accused has the right to face your accuser. Especially when they are pro se in the courtroom because they know for a fact that no attorney in the state of Texas when the court appointed is going to fully represent you to the best of their abilities. I know that for a fact and I've been there more than once. So and accused best option most times especially in domestic assault is to go pro say.
Jan 4th, 2017
Someone from Newbury Park, CA writes:
Illegal proceedings violating people's rights, no recording or court reporters allowed in most family associate court rooms. Rights taken away without a hearing or petition I have witnessed. Someone secretly recorded this on their phone. Now there is a sign saying no recording allowed . Some courtrooms make you turn in your phones and court reporters not allowed. Corruption, abuse, civil rights violated , court ordered documents and evaluations disappear out of judges jackets. Very dangerous.