Support I140 EAD and AOS for Highly Skilled Immigrants
Messages Sent So Far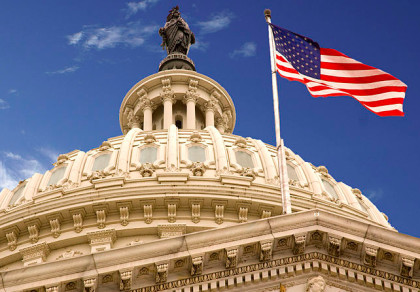 Allow ?Pre-Register? where employees who have approved labor and I-140 would be able to gain benefits of adjustment of status even when the dates are not current. Skilled employees would be able to switch jobs, apply for EAD and advance parole and also not have to worry about the new job being the same or similar.<br />
<br />
Make it possible to port the green-card petition from one employer to another so that applicants do not have to start with labor certification again should their employment end after they are quite far along in the process.<br />
<br />
Even a visa is not immediately available, they should still be eligible to apply for EAD & Advance Parole (AP), and to file I-485.<br />
<br />
We urge the members of the Congress and the President, to expedite in making this in to a law without letting any more time being wasted. Please don't let this die just because there is a wide disagreement between the Republicans and Democrats regarding the handling of the undocumented immigrants as the legal immigrants have been patiently waiting for many years all the time paying federal, state, local, medicare and social security taxes which potentially add up to several thousand dollars every year.<br />
<br />
Reference - RIN: 1615-AB97
Post Public Comments
Public Comments (3,091)
Feb 3rd, 2017
Someone from Charlotte, NC writes:
There is something structurally wrong with a system that punishes good intentions and behavior. There are hundreds of human beings, highly skilled, and ready to continue to improve the world while living in the U.S. How could you explain the fact that there people with 10, 15 and up 20yrs LEGALLY living in the states with no "Legal Permanent Residency". How is that something even plausible? please fix this issue soon.
Jan 28th, 2017
Someone from San Jose, CA writes:
I am here from past 11 years. Have i140 approved. Have paid so much in Taxes. Would like to invest more on House and other things. What worries me is the uncertainty of my status. Should I invest my past 11 years hard earned money without any status? By providing EAD will give me a confidence to invest money. If there is a problem please fix it, but please don't make everybody's life miserable or uncertain. Sincere request.
Dec 17th, 2016
Someone from Cerritos, CA writes:
Its a revolutionary step and benefited large number of skilled professional.
Dec 13th, 2016
Someone from Fair Lawn, NJ writes:
Please issue EAD for all the I-140 applicants approved for 6 months and more . Relieve us from legal slavery...
Nov 24th, 2016
Ravikumar K. from Fairfax, VA writes:
I am in US for 9 years now and I am working for a company for 8 years already and stuck with them for another 10 years. I cannot change job and if I do I need to restart the whole process again. I pay all taxes . Please provide us with EAD and in turn it will help American Economy. We should be one our own at least after approval of i140 . I can get many job offers but employers don't want to go through this amazing immigration process. 1. Once we have the EAD we will buy houses and spend money freely without holding on to us. 2. Sometimes we become lethargic as we stuck in the same job for long time. Being able to change job will allow us to stay on the edge. This will help US again. 3. American employers will have more skilled workers to choose from without going through the immigration process. Its truly a win-win. Please provide us EAD.
Nov 21st, 2016
Vijay D. from Norristown, PA writes:
Please issue EAD to all approved I-140 applicants.
Nov 18th, 2016
Sunil P. from Jersey City, NJ writes:
I Support. Please issued EAD to all approved I-140 applicants.
Nov 17th, 2016
Anjan Kumar T. from Peoria, IL writes:
I am in this country legally for 12 years, did my Master from State University and working for Caterpillar for 10 years and still not able to obtain my Permanent Resident aka Green Card. I am paying SSN, Medicare and currently even eligible for SSN benefits. Please overhaul legal immigration system based on merit (Education, years of experience and type of company he/she are working)
Nov 17th, 2016
Someone from Eden Prairie, MN writes:
Nov 17th, 2016
Someone from Charlotte, NC writes:
Investment of resources, money etc. yet, people are waiting without an answer and with a lot of risk. Provide EAD to those who have approved i140 without restarting the process all over again.