Support the Death Penalty for Child Killers!
Messages Sent So Far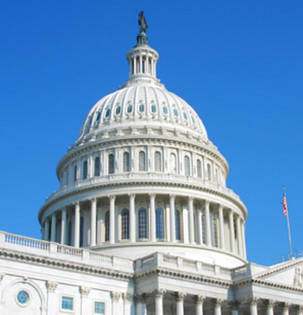 In the wake of yet another innocent child being killed, Sandra Cantu, 8 years old, from Tracy, California, we would like to ask Congress & President Obama to make it a FEDERAL OFFENSE TO RAPE & MURDER A CHILD UNDER THE AGE OF 17. We (AMERICANS & PARENTS) are tired of hearing about Innocent children being victimized & murdered & then the killer gets a life sentence of 3 meals a day & endless television. Almost always, there is DNA evidence linking the killer to the crime, if there IS, & that person is Convicted of murder, then we ask to have the Death Penalty Imposed upon Conviction. We don't want these people walking our streets, SO WHY SHOULD OUR TAX DOLLARS PAY TO HOUSE & FEED THEM FOR THE REST OF THEIR LIVES? Please accept these signatures & make it a Bill and we would like to name it "SANDRA'S LAW" IN honor of Sandra Cantu. God bless America & God Bless Sandra Cantu & her family.<br />
<br />

Post Public Comments
Public Comments (1,512)
Jul 8th, 2017
twyla k. from Glenmora, LA signed.
Apr 3rd, 2017
Eric G. from Watertown, WI signed.
Apr 3rd, 2017
Thomas R. from St Augustine, FL signed.
Mar 25th, 2017
Someone from Troy, NY writes:
Children are our future. People who harm children are despicable.
Mar 9th, 2017
Amanda A. from Jefferson, OH signed.
Mar 5th, 2017
Monika W. from Lebanon, PA signed.
Mar 4th, 2017
Lori P. from Ludlow, MA writes:
I support this 1000%! There is nothing more heinous and deserving of death than harming the innocent! Enough is enough !
Feb 23rd, 2017
James P. from Ludlow, MA writes:
There is not a reason worthy of common sense to allow rapists and/or murderers of children (0-18) to live and perhaps return (very possibly) to the civilized population. We should not allow anyone to be victimized by these brutal animals in any way. Caught and convicted, they need to be eliminated ! I support the death penalty for these criminals so they never have the chance (ever) to do their wickedness again.
Feb 17th, 2017
Danielle B. from west islip, NY signed.
Feb 1st, 2017
Veronica A. from Tulare, CA signed.