Stop and prosecute Sierra McGrone!
Messages Sent So Far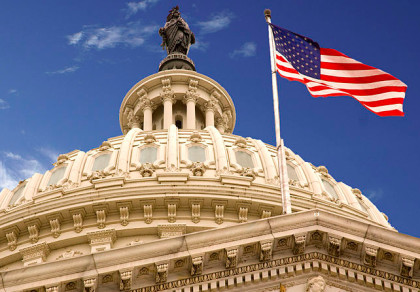 I am a retired military Veteran and I support my Commander in Chief, the Constitution and everything our Flag represents. People like Sierra McGrone that desecrate our flag by burning it and wiping their behinds with it, should be prosecuted to the fullest and leave the United States. Article 19 of the ICCPR states that everyone shall have the right to hold opinions without interference, but does that also mean that anyone can do whatever they want with the Flag without punishment? There is a protocol on Rules and Regulations (United States Code Title 4 Chapter 1 ? The Flag) People like Sierra McGrone obviously hate everything the Flag represents and publicly makes it known that she hates our Country and rather kill everyone by her own hand, stated by her on her Facebook page. Numerous people have complaint about her on Facebook and other government agencies, but we all fell onto deaf ears! We as the people need to stop this and show her and her supporters what the Flag really stands for and prosecute according to United States Code-The Flag United States Code Title 18, Chapter 33, Section 700 regards criminal penalties for flag desecration
Post Public Comments
Public Comments (24,022)
Jul 15th, 2017
Dominick I. from Belchertown, MA signed.
Jul 15th, 2017
Someone from Brookhaven, PA signed.
Jul 14th, 2017
Castle B. from Elizabethtown, KY writes:
I am an retired Army Vet with combat time, I have buried more than a few vets under old glory. I feel degraded to think My time in the service is equal to this oxygen thief's. If as a soldier you cannot show your like or dislike in the commander in chief how the hell does wiping you*****with the colors we have sworn to defend rank? Pull her retirement and honorable discharge.
May 21st, 2017
Someone from Mansfield, TX writes:
She doesn't need to go to jail. Then we would have to provide for her. Kick her out of the country. Let her find somewhere else to live. We do not want her!
May 5th, 2017
Someone from San Diego, CA writes:
She has no respect for my flag. She needs to be deported or jailed.
Apr 16th, 2017
Someone from Aurora, CO writes:
Feb 8th, 2017
Someone from Hillsboro, OR writes:
She shouldn't have served. If I did that, I would've got into a lot of trouble. Take her military pay. Hooah!
Feb 8th, 2017
Someone from Phoenix, AZ writes:
She needs to deal with the consequences of her actions. Please punish this traitor to the max!!!! Let's make an example of her not to mess with America..
Feb 8th, 2017
David G. from Irvona, PA signed.
Jan 26th, 2017
Kenneth B. from Jacksonville, FL signed.