STOP LICENSE SUSPENSION FOR DELINQUENT CHILD SUPPORT
Messages Sent So Far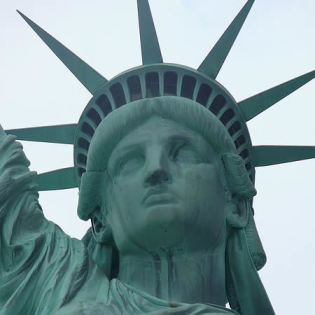 Courts have authority to suspend a license granted to a Child Support obligor by a state. This power is frequently passed on to Child Support Enforcement employees that have authority and direct access to the Department of Motor Vehicles license data base. The obvious license subject to suspension is the driver's license, but states issue licenses for a variety of occupations. Because these licenses are required to work in the particular occupation, license suspension can be a serious matter to an obligor. <br />
<br />
Is all non payment of support deliberate or could it be the result of economic hardships imposed due to erroneous license suspensions? In many places public transportation to and from work is not an option. Most people require a driver's license in order to stay employed. How can it benefit a child to take away the one thing that may allow a parent who has fallen behind in support to eventually catch up? <br />
<br />
Example: A truck driver, construction worker or salesman is laid off or injured on the job and unable to work. They apply for benefits and find either there is no insurance or there is a waiting period before benefits begin (at a fraction of earnings) resulting in a duration without income. They inevitably fall behind in everything (not just child support). Child Support responds by suspending their license until caught up. Attempts to return to work are met with "the position is no longer available" or, "unable to accommodate injury." Child Support is notified of the situation and responds with "find work elsewhere." What is often not considered is that most employers will not hire qualified people in these fields without a valid license. They are turned away until they get their license and support issues straightened out. Many professions require valid driver's license in order to use a professional license which influences employ-ability as a result. This becomes a downward spiral for the "obligar" and has a direct impact on the child that would benefit from the support. <br />
<br />
So, how do they get caught up if they are not employable in their field? How can taking away a parents ability to seek, obtain or keep employment benefit their children? In the overall picture license suspension punishes the child more than the obligated parent. <br />
<br />
Work in the support of children and click the links to email the Senate, House of Representatives, President Obama and your Congressman and request that they stop driver's licenses suspensions for delinquent child support. Sign the petition. You have work to support a child.
Post Public Comments
Public Comments (4,727)
1 day ago
Someone from Orlando, FL writes:
That makes no sense to take a license away it makes harder to keep a job or to find one nobody benefits from that the child or the parents this needs to stop find a better way to help a family and not making feel we're paying for mistakes smh
2 days ago
Someone from Waimanalo, HI writes:
Father from Hawaii I've been paying child support the bill is so horrendous it will take me the rest of my life to pay this off however I need my license to get a better paying job. I've been working warehouse but with cut backs I am working as a sales clerk do you realize the difference in pay? I haven't had a license for awhile but I do whatever it takes. I'm not a criminal so dont treat me like one. Driver's license is sustainability and livelihood especially for fathers that works their butts off.
2 days ago
Mark G. from Hephzibah, GA writes:
I'm a truck driver with license suspension. I am still employed but recently moved to another state. They sent notification to wrong address. I'm about to lose my job and home for i live on this truck. Any help would be greatly appreciated.
2 days ago
Someone from Ontario, CA writes:
I want to see this on the next ballot. Let's increase awareness for fathers that want to pay but have had past hardships. Child support should not have the power to suspend licenses which can cause additional permanent hardships including loss of employment and jail time! Who do we need to talk to in order to make this happen?
Oct 17th, 2017
Mark C. from Catlin, IL writes:
I lost my driver's license because I fell behind on child support because I was fighting for disability for 2 years. This isn't because I have to work it's because I'm taking care of my Father who is 73 and has heart disease with half his heart damaged from a heart attack, dementia, and type 2 diabetes. He has to go to the doctor periodacally and so do I and I can't get us there without a license. I have a rare bone disease (Polyostotic Fibrous Dysplasia) and heart disease as well. My girlfriend works weekdays so there's no way she can help and the same with family and friends. I need my driver's license please help me... I have two arrears only and paid off one arrear already.
Oct 15th, 2017
Someone from Plant City, FL writes:
I have to work to pay child support..Im.against suspension of your licence because of deliquuent or arrears. If I lose my licence I can't work then I can't pay child support.
Oct 14th, 2017
Anthony h. from Grand Ridge, FL writes:
I mean it doesn't make sense at all not only do they take your license they also put you in jail which will cause you to lose the job you had I been going through this for over 16 years there are employer who require you to have drivers license its not fair and doesn't seem right that jail drivers license and income taxes are being taken if thats the case every parent that receive child support should show proof that every penny is being spent on there kids
Oct 6th, 2017
Someone from Tazewell, TN writes:
It's ridiculous come on how do you get to work in rural areas you can't walk 10 miles to work and back come on now
Sep 26th, 2017
Steve b. from Sacramento, CA writes:
I owe back pay and interest on the back pay and i owe plus interest on what i owe and i honestly will not be able to catch up no matter how many times i have it adjusted.. i have 3 others kids 17 15 and 3.. the teens live with me and they are from a previous relationship, the 3 year old is from the new relationship and being a great woman accepts me and takes my 2 teens in with me.. now because rent here in CA is super high and i need all the rooms i can get all we can afford is a 3 bed and that's already 1600 not including bills and food and gas not to mention the chapter 13 we are in due to we owe IRS and that is another chunk we pay a month and they make 100% sure we stay on a very VERY tight budget.. i choose to be the stay home father and get the kids to school and watch my youngest because with child support taking 50% of my money there is no way we can live off of that let alone afford daycare which is near rent cost now days. now they want to suspend my licence which i need to drive to get the kids to school and other events as well as get myself to doctor visits and blood work and all the other things that go with my issue.. as a past felon i will never see a career so I am use to the fact i will only have certain jobs.. and with that pay there is no way i can afford to live.. i have a lot on my plate and I am dealing with it the best i can but child support keeps throwing me deeper down the hole.. this licence suspension part should have nothing to do with child support.. I never ask you to give the grandmother welfare for my child. you gave her custody because we were to young to be parents but its ok to charge me with child support. and never answer my question as to why isn't the mother doesn't pay half of what i owe if shes out of the picture and living on her own as well.. more like im paying for the grandmothers living cause shes been using the child for support.. I might start needing to see a mental doctor due to the over stress you cause my family and the suffering you cause us..
Sep 25th, 2017
kenneth T. from Falmouth, MA writes:
Worst law,also passport denial needs,to be changed