STOP KILLING US
Messages Sent So Far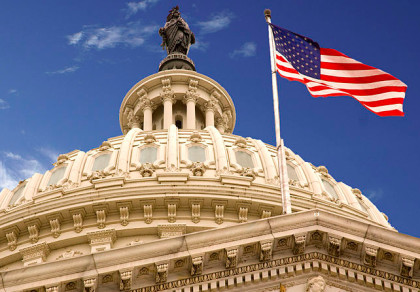 Just about everyday, Black people in America are being KILLED by law enforcement for reasons that our white counterparts would be slapped on the wrist for. We are losing our sons, fathers, brothers, husbands, friends to senseless acts of fear, hatred & violence. <br />
Furthermore, more often than not, the cops get away with murder! In the span of 48 hours, we've WITNESSED ON CAMERA brutal murders of two men, two FATHERS at the hands of the police. These individuals were KILLED by the very people who are here "to protect and serve." One man was fatally shot in the car, with a 4-year old in the backseat. This is unacceptable and we are no longer willing to stand aside and allow law enforcement to savagely murder with no repercussion. We are demanding that when law enforcement MURDERS a civilian outside of protocol, they face criminal charges and go to a grand jury for a criminal indictment. <br />
<br />
STOP KILLING US!<br />
We are also demanding equal treatment. If law enforcement would not kill a white civilian for it, then they do not kill a Black civilian for it. The laws should be applied equally to every individual. Instead, we are witnessing a genocide and it needs to stop now!
Post Public Comments
Public Comments (1,176)
Jan 22nd, 2017
Pauline A. from Loveland, CO signed.
Nov 11th, 2016
Arturo H. from Anchorage, AK writes:
We need to make our communities safer for black people and prevent police brutality, which is a form of state-sponsored violence. Cops get away with murdering and assaulting black people at a high rate. We need to hold them accountable and put all the killer cops behind bars for life.
Nov 1st, 2016
John B. from Las Vegas, NV signed.
Oct 24th, 2016
Helen E. from Clifton, NJ writes:
Stop killing people of the USA! Any Race!
Sep 23rd, 2016
Someone from Flintstone, GA writes:
HOLD POLICE OFFICERS ACCOUNTABLE TO THE SAME LAWS THEY ENFORCE! STOP BLUE ON BLACK CRIME!
Aug 31st, 2016
Someone from Huntersville, NC writes:
Aug 16th, 2016
Someone from Mason, TX writes:
Doomsday for U.S. Dollar Set for Sept. 30? http://pro.agorafinancial.com/AWN_dollarreset_0716/LAWNS842/?h=true If this happens the riots and looting we've already seen will be like child's play. This will play directly into Obama's hands to instill marshal law and remain in office for another term but of course he has done his very best to keep the dollar strong LOL
Aug 14th, 2016
Someone from Milwaukee, WI writes:
Get these low life pigs out of our cities! Screw the law we demand injustice!
Aug 2nd, 2016
Someone from New Market, AL writes:
The Muslim who attacked Donald Trump, Khizr Muazzam Khan, is a Muslim Brotherhood agent, working to bring Muslims into the United States. After reading what we discovered so far, it becomes obvious that Khan wanted to ?trump? Trump?s Muslim immigration policy of limiting Muslim immigration into the U.S. http://shoebat.com/2016/07/31/what-the-media-is-not-telling-you-about-the-muslim-who-attacked-donald-trump-he-is-a-muslim-brotherhood-agent-who-wants-to-advance-sharia-law-and-bring-muslims-into-the-united-states/
Aug 1st, 2016
Someone from Troy, NY signed.