Stop EB1 C ABUSE and FRAUDULENT filing
Messages Sent So Far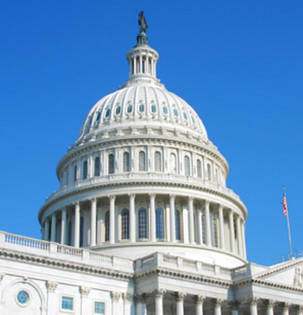 Respected President & Congress members,

We would like to appraise you of a particular area of United States Immigration law that has a huge potential of fraud and misrepresentation along with being unfairly biased in favor of the people who choose to abuse it. We are talking about the Employment-based first preference category EB1C (International Managers). As you are already probably aware, the requirements for eligibility in that category is just a year of overseas managerial experience in a company that conducts business in both US and abroad. We are sure you will agree that compared to the fair and stringent requirements of EB1A (persons of exceptional ability) and EB1B (outstanding researchers), this is a rather simple qualification to prove. Moreover it opens up avenues for fraud and misrepresentation particularly by overseas companies doing business in USA to unfairly take advantage of this simple requirement.

The following example illustrates the fallacy:
Person A (originally from India) has a US masters degree in a STEM field and works for a company in a managerial job that requires a Masters degree and a few years of experience. This person can only file in EB2 category which is badly backlogged.

Person B (originally from India) has a bachelors degree in a STEM field and works for a company in a job that requires a Bachelors degree and a few years of experience. This person can only file in EB3 category which is even more severely backlogged.

In contrast, Person C (originally from India) works as some manager (over a year) in an Indian software company that also conducts business in the USA. This person can file in EB1C and will get preference over Persons A & B. Please note that for Person C, educational qualifications are irrelevant as there is no such requirement and moreover they are determined by the employing company. So potentially a person with a high school diploma can qualify in that category, not to mention that the prospect of frauds opens up exponentially. Contrast this with EB1A (persons of exceptional ability) and EB1B (outstanding researchers). In terms of immigration preference, person C is considered at par with a Nobel Prize worthy scholar (EB1A) or a renowned Researcher in a STEM field (EB1B). I am sure you are able to see the fallacy easily.

With the recent measures taken to curtail fraud in programs like H1B, the perpetrators have increasingly turned to this EB1C category. We would like to request you to kindly take up the matter with the appropriate authorities about this issue and restore some parity in the above categories. Ideally the EB1C category should be abolished or downgraded to a lower preference category.

Request your help with this.
Thanking you in anticipation,

Employment Based Legal Immigrant Community
Post Public Comments
Public Comments (9,628)
Jul 24th at 5:11 pm
Someone from New York, NY writes:
Senators, Tcs l1a applications, are being approved by chennai office by some wrong means, please validate the process in the counselate. They come over to displace American workers. Tcs l1a applicants should be audited, especially from chennai.we have more than 100 people here who come every year and they say they are on l1a application.
Jul 24th at 4:42 pm
Someone from Matthews, NC signed.
Jul 24th at 2:57 pm
Yogendra S. from Chelsea, MA writes:
I have known of h1b abuse by sce in late 80s when my ex worked there it has only gotten worse throughout the usa house and senate pass legislation to ban fraud and increase employment for us citizens a whole generation will be lost due to your inaction and or greed for your election campaign we are the ones voting not people from south india
Jul 24th at 2:56 pm
Someone from Fort Worth, TX signed.
Jul 24th at 12:53 pm
Someone from Lakeville, MN writes:
This is valid case and EB1 abuse should be stopped. Past EB1 approved cases should be verified again . Please validate their qualifications to check their misrepresentation for this category.
Jul 20th, 2017
Someone from Middletown, CT writes:
Stop H1-B abuse as well! Ridiculous. White collar workers quietly getting let go or forced early retirement This has been allowed to go on for too long. So many talented Americans are dropping out of the workforce in disgust!
Jul 20th, 2017
Someone from Jersey City, NJ signed.
Jul 18th, 2017
Someone from Willis, TX writes:
VISA SCABS MUST STOP!! THERE IS NO WORKER SHORTAGE IN ANY FIELD ESPECIALLY IN STEM! AMERICAN JOBS ON AMERICAN SOIL BELONG TO AMERICANS! BILLIONAIRES ARE NOT ALLOWEF TO BRING IN FOREIGN SCABS BECAUSE THEY WANT CHEAPER LABOR! WE PUT LIMITS ON CORPORATIONS ROUTINELY BECAUSE THEY ARE AMORAL AND THINK ONLY OF MORE PROFIT FOR THEMSELVES! WE AS A NATION LIMIT ROBBER BARONS TO PRESERVE OUR PEOPLE & RESOURCES!
Jul 18th, 2017
Someone from Chantilly, VA writes:
Please stop outsourcing American Jobs to H1Bs!!!!!
Jul 18th, 2017
from Plano, TX signed.