Stop CPS in Riverside County,CA., from destroying families,by ripping them apart. please !!!!
Messages Sent So Far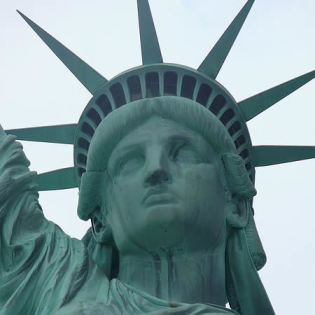 CPS is taking children and destroying family's when CPS is suppose to put family's back together and all the fake calls to CPS, This needs to stop. CPS needs different book rules cause of people getting mad at one another and calling CPS on one another and this hurts the children  more than anyone else. One family has been dealing with CPS for over a year cause CPS writes down what they want instead of getting the true facts, CPS is out to make there quota and this is hurting family's. This one family has done everything that CPS ask and told them to do and CPS still has their children, this should be against the LAW. CPS has placed these kids with the family that supposedly did a crime against one of the children, and the workers for CPS need to be checked out more cause CPS writes down more lies on there papers than anyone. My daughter does no drugs and never has, and CPS still accuses her of it and she has past all of CPS drug tests AND done everything they have ask and CPS still have her children. FREE INNOCENT CHILDREN AND THEIR INNOCENT FAMILIES 
Post Public Comments
Public Comments (197)
Jun 28th, 2017
Anthony A. from Rancho Mirage, CA writes:
My daughter was kidnapped by afton in riverside county she came to our home daily not once a week or month daily as if my wife was her only case to swab her for drugs not one time did she come up dirty we have a gorgeous home more than enough to provide for our daughter she then told me I had to leave my home or she wold take the baby I never had a criminal record at the time and I don't now why would she do that she said she heard I was a bad guy no eve dunce to prove it though wow the judge the def attorneys and the da were all in cahoots At one time the CPS worker made up an elaborate story to give the courts thinking that we weren't going to show up she said that her and my mother went to my house and sauce inside but we wouldn't come to the door my mom then testified that that wasn't true she was fired the next day thank God with the judge still was corrupted we were in a program that was very hard to get into because our worker told us to find our own program we did find a program finally it was hard because I don't do it for a living and I also had to work then once we were in the program the judge didn't do his due process and give us our six-month extension are parental rights were terminated my parents were also in on it my dad wanted the extra money my def attorney actually caught him saying that and advised him to not say that the adoption agency told my parents to give us a chance to do the program. And jumped up and down like a 2year old and said no no no (because of the money ) so that. Bring me back to the judge he obviously talked to him and persuade him to not give us a six-month extension that we deserved and was a due process
May 4th, 2017
Someone from Hemet, CA writes:
Cps in Riverside ca has been Corrupt for at least 30 years, They have violated my constitutional fourth and 14th amendment right on several occasions. They they terrorize me and my family at the birth of my first son. They made false accusations of child abuse and neglect, having absolutely no evidence for any of any such to back up their allegations. And even long after I provided proof that my kids are well taken care of and are safe they still continue to harass and tie up our taxpayer dollars are wasting time having to jump through loopholes, there is no fast or easy way to end a case with them. There is no accountability for their organization . I call for a full Federal audit of all of their cases. Something needs to be done these people should not be able to make wild and out rages accusations towards parents giving them the authority to rip apart families at will. Please help President Trump, and I do hope that Congress would consider this is a very serious matter to the heart of our country .
May 3rd, 2017
johanna L. from Corona, CA signed.
Apr 28th, 2017
Amy S. from Corona, CA writes:
I have had the same experience. CPS needs to start following the law. Do they get paid extra to adopt kids to strangers?? They should only get paid if the parents successfully reunify - bet they would reunify more families then
Apr 18th, 2017
John D. from Garden Grove, CA writes:
https://1drv.ms/w/s!Al4DF9DCd_VOgRq6G70yaSYAYws3
Apr 13th, 2017
Venessa P. from Cabazon, CA writes:
I have had same and familiar experiance with cps i agree 100 percent this has has got to stop Free our children
Apr 13th, 2017
Venessa P. from Cabazon, CA writes:
I have had same and familiar experiance with cps i agree 100 percent this has has got to stop Free our children
Apr 13th, 2017
Elizabeth F. from San Jacinto, CA writes:
Growing up as a foster child myself, I'm all for this.. They take u from your family and home you with bad people looking for the check....when it comes down to it , its your word against the foster parents.. And well your word becomes irrelevant, because your " just a sad mentally confused foster kid."
Mar 9th, 2017
Stacey R. from Riverside, CA signed.
Feb 11th, 2017
Katharine M. from Homeland, CA writes:
On Wednesdays, I have my visits with my children, ages 14 and 10. This past Wednesday our social worker had her visit with my children at their foster family house. My son had an incident at school the previous week and NO ONE let me know!! Well, I have called her Suporvisor and no one has called me back. On Wednesday, my son DIDN'T come to my visit for fear that he was going to get chewed out by ME. I was robbed of my time, COURT ORDERED, because my CPS worker talked to him about his situation. SHE IS NOT HIS MOTHER, I AM AND SHE ROBBED ME OF MY TIME WITH HIM! I have asked for a new worker but it seems to be falling on deaf ears. MAYBE A LAWSUIT IS NEEDED TO GET RESULTS AND MY CHILDREN BACK.