Stop CPS in Riverside County,CA., from destroying families,by ripping them apart. please !!!!
Messages Sent So Far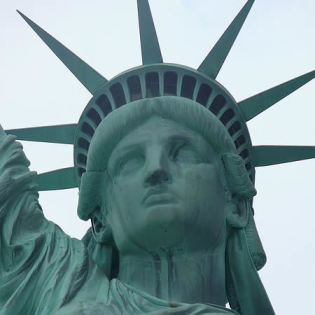 CPS is taking children and destroying family's when CPS is suppose to put family's back together and all the fake calls to CPS, This needs to stop. CPS needs different book rules cause of people getting mad at one another and calling CPS on one another and this hurts the children  more than anyone else. One family has been dealing with CPS for over a year cause CPS writes down what they want instead of getting the true facts, CPS is out to make there quota and this is hurting family's. This one family has done everything that CPS ask and told them to do and CPS still has their children, this should be against the LAW. CPS has placed these kids with the family that supposedly did a crime against one of the children, and the workers for CPS need to be checked out more cause CPS writes down more lies on there papers than anyone. My daughter does no drugs and never has, and CPS still accuses her of it and she has past all of CPS drug tests AND done everything they have ask and CPS still have her children. FREE INNOCENT CHILDREN AND THEIR INNOCENT FAMILIES 
Post Public Comments
Public Comments (193)
Apr 18th, 2017
John D. from Garden Grove, CA writes:
https://1drv.ms/w/s!Al4DF9DCd_VOgRq6G70yaSYAYws3
Apr 13th, 2017
Venessa P. from Cabazon, CA writes:
I have had same and familiar experiance with cps i agree 100 percent this has has got to stop Free our children
Apr 13th, 2017
Venessa P. from Cabazon, CA writes:
I have had same and familiar experiance with cps i agree 100 percent this has has got to stop Free our children
Apr 13th, 2017
Elizabeth F. from San Jacinto, CA writes:
Growing up as a foster child myself, I'm all for this.. They take u from your family and home you with bad people looking for the check....when it comes down to it , its your word against the foster parents.. And well your word becomes irrelevant, because your " just a sad mentally confused foster kid."
Mar 9th, 2017
Stacey R. from Riverside, CA signed.
Feb 11th, 2017
Katharine M. from Homeland, CA writes:
On Wednesdays, I have my visits with my children, ages 14 and 10. This past Wednesday our social worker had her visit with my children at their foster family house. My son had an incident at school the previous week and NO ONE let me know!! Well, I have called her Suporvisor and no one has called me back. On Wednesday, my son DIDN'T come to my visit for fear that he was going to get chewed out by ME. I was robbed of my time, COURT ORDERED, because my CPS worker talked to him about his situation. SHE IS NOT HIS MOTHER, I AM AND SHE ROBBED ME OF MY TIME WITH HIM! I have asked for a new worker but it seems to be falling on deaf ears. MAYBE A LAWSUIT IS NEEDED TO GET RESULTS AND MY CHILDREN BACK.
Jan 10th, 2017
charlean s. from Riverside, CA writes:
my baby was taken from me on way out charges but they wouldn't stick so they said my home was unliveable even tho cps had been out here to many times to count
Jan 5th, 2017
Susan T. from Lubbock, TX signed.
Dec 17th, 2016
Someone from Hemet, CA writes:
Cps placed my babies with their grandparents do to my house being red tagged. I have a safe place to take them. My worker refuses to call me. I have no court date nor are they asking me to do anything classes or anything yet they refuse to give me back my babies. It has caused more harm to me babies than anything.
Dec 10th, 2016
Someone from Hemet, CA signed.