STOP COURT ORDERED CHILD ABUSE
Messages Sent So Far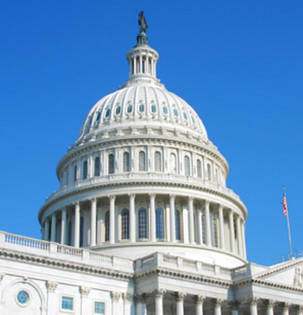 Have you ever had to look into the eyes of a child that is crying and wants protection from abuse, and then had to tell them that you can?t because the court didn't believe you? Then watch your tearful eyed child walk out your door and into the hands of their abuser. If you answered no, then you have been spared the fastest growing injustice we have ever been faced with in California. Yes, we have financial problems, health care problems, housing problems, but those are all replaceable commodities, BUT our children are not. Why are they put on the back burner, and why are their cries for help going unheard by the courts?
The California Family Courts are abusing children in alarming numbers. Children that have been abused and or neglected by a parent, are being forced to continue to have unmonitored visitation, or worse, live with the abusive parent. Family Courts are battering protective parents to such an alarming rate, with allowing the trendy catch phrase ?Parental Alienation? or other sugar coated wording that means the same, as a defense for the abusive parent and their attorney?s. Parental Alienation is not a real syndrome, and has never been recognized as one, however the courts are allowing abusive parents to use this as a defense in a custody case, where a child has been abused or made allegations of abuse. The protective parent has sought help within the court, to protect their children from further abuses, yet are met with a horrifying outcome. Protective parents are turned into the abusers of parental alienation, with no chance to prove they are innocent, while the abuse or neglect allegations are forgotten. This is a growing pandemic in the California Family Courts, who are by far the most financially driven courts of the country. Our children?s futures are bleak, when they can?t find anyone to protect them from being abused and or neglected. Protective parents, mostly mothers have become the target. We need immediate reform as our pleas have fallen on deaf ears far too long. Children finally find the strength to stand up and say, ?Help me,? but then are re-offended by the courts. This is beyond unacceptable, and we need it to stop today. No more court appointed minors counsels, therapists, monitors, evaluators. All with whom seem to be driven by financial gain. Commissioners and Judges are also gaining financial security by allowing the corruption to continue. Cases involving abuse and or neglect allegations should be heard in criminal court. Force the abusers to defend themselves, not the victims.
Our children are the future, and we need a change to make sure that their futures are bright, and that they want to live to see tomorrow. Clear cut laws need to be put into place, whereas attorneys and judges can?t manipulate the system to benefit financially. ?Guidelines? have been written, yet they are not enforced because they are not laws. Complaints have been filed with the California Bar Association, yet no violations are ever found. We need an audit into the systems who are denying complaints against the courts, and the court appointed entities, attorneys, psychologists, evaluators, and monitors.
Do not allow the abuse to continue. If you or anyone you know, has been victimized by the courts after attempting to protect a child from abuse and or neglect, please sign this petition. Our children are counting on you.


Post Public Comments
Public Comments (2,582)
1 day ago
Someone from Walnut Creek, CA writes:
There HAS to be accountability for mediators, evaluators, judges and other court-appointed and CPS-related personnel who receive bribes from abusive parents and place children back in harm's way for their own fiscal gain. No child should ever have to face a life of abuse because these adults have made all the wrong choices for her. It is unconscionable to me that this is happening at all, but it is, and it has to be addressed.
Apr 13th, 2017
Elizabeth P. from Skokie, IL signed.
Apr 4th, 2017
Kenneth P. from Palo Alto, CA writes:
Apr 4th, 2017
Susan G. from Los Angeles, CA signed.
Apr 4th, 2017
Michelle G. from South Boston, VA writes:
I'm a loving mother of 6 from rural virginia. I have been persecuted and violated by cps and family courts. My children have been illegally seized one by one. Babies being offered up for government sanctioned forced adoptions . We will not be silenced. We will be heard!
Apr 4th, 2017
Brian L. from South Boston, VA writes:
Veteran, father of 4, my 1st, 2nd, 4th, 5th, 6th,7th,8th, and 14th amendment rights have been violated by family courts here in Halifax virginia and what's known as child protective services. I'm on verge of having my rights terminated to an infant I was never even accused of abusing or neglecting . We will not be silenced. We will be heard!
Apr 3rd, 2017
Jenny P. from Walnut Creek, CA writes:
California is pro-child abuse, pro-child porn, pro-child molestation, pro-pedophilia. Stop the insanity. www.childpawn.com
Mar 24th, 2017
Lucas C. from Oshkosh, WI writes:
Family court logic: give custody of our children to the abusive parent, not the protective one, who is probably crazy.
Mar 13th, 2017
Someone from Overland Park, KS writes:
This was the nightmare I lived while living in the Jackson Count, Missouri jurisdiction. The guardian ad litem and court-appointed psychiatric evaluator were both more concerned that my daughters' father *not* having visitation rights would have a negative impact on HIS mental health--which was and continues to be a twisted cocktail of illness. The results were disastrous, and the lot of them burned so much money, I'd rather forget . . . and the GAL never fails to send me her monthly statement of charges "still owed." If anything, they owe my daughters--for the neglect, physical and sexual abuse they endured and continue to suffer from being in his custody. My youngest involved is now 18 . . . I'm keeping the documentation as long as I live. I'm not giving up on justice.
Mar 13th, 2017
Someone from Millville, NJ writes:
My grandchild is a victim of this travesty. PLEASE SEND THE PETITION IN NOW. My world is rocking...