STOP COMMON CORE TESTING
Messages Sent So Far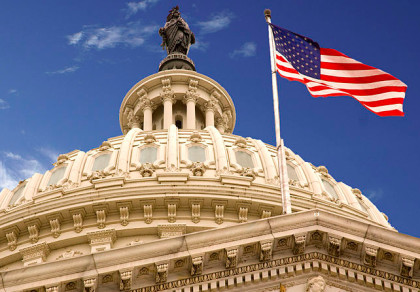 In 2012, 45 states were coerced by the federal government into adopting the unproven and untested Common Core standards in ELA and math, along with the companion assessments being developed by PARCC and SBAC. Despite the claims that these new standards are not a curriculum, it is the actual tests that have become the de-facto national curriculum. Because of this, 'test prep' has become the new normal in grade 3 to 8 classrooms all across the country. Teachers, administrators, and especially parents do not like what their kids are telling them about this new wave of test-based reform. The current test prep regime is inflicting immeasurable harm to students and demoralizing their teachers. We do not want to create a generation of students who hate school because of these data driven policies. Our children are not data points for others to profit from. <br />
<br />
Teachers, administrators, and parents now stand together, to say NO to punitive Common Core, test-based reform. We all want to see teaching that instills a love for learning, classroom environments where the joy of school life becomes the new normal for our young learners, and most importantly a return to common sense and developmentally appropriate, best practices. Public schools where teachers are free from the pressures of test prep, free to do what's best for the students they know and love. <br />
<br />
Eliminating punitive, test-based reform can only be accomplished if the Common Core standards and the dominant role of testing are repealed by federal and state law.<br />
Please right these wrongs by amending the legislation that is now in the process of dismantling America's public school system. We urge you to re-write the Elementary and Secondary Education Act now. Please stop the Common Core testing and let teachers teach and students learn for all the right reasons..
Post Public Comments
Public Comments (3,998)
Oct 15th, 2017
Someone from Bel Air, MD writes:
I am a high school student who is stressing out about having to pass the parcc test to graduate. I think this is so bad for the students because I myself have cried because of trying to pass this test. I have know many others who are going through what I am going through. I think that they should find another way to see if students know what they have learn through out the years without making them stress, and cry about begin scared to not graduate because they are not good test takers.
Oct 11th, 2017
Someone from San Marcos, CA signed.
Sep 29th, 2017
Heather T. from Rome, NY writes:
The common core standards are ruining my sons love of learning and stopping all gains he made in math up to the middle of 1st grade. He could add,subtract, and was starting to understand the concepts of multiplication and division. Now in grade 2, he is biting his nails to the quick and having constant stomach aches over not being good at math, since he can't do the problems the one way the assessment required for high points. Never mind he can do them his own way or in his head. The way this is required to be taught and assessed is nonsense, and is damaging. This needs to be gone now. It's harmful. If it were nearly anything but a program with pretend incentivized funds attached, administrators and districts would have had the guts to say "hell no". I guarantee if the educators had been given a say, this never would have happened.
Sep 20th, 2017
David L. from Okeechobee, FL signed.
Sep 20th, 2017
Roxanne R. from Escondido, CA writes:
Common core interrupts a child's development during the early stages of elementary school aged children (4-9). It destroys their self-esteem, confidence, and self-image. This has to stop.
Sep 13th, 2017
Jon S. from New York, NY signed.
Sep 13th, 2017
Jon S. from New York, NY signed.
Sep 4th, 2017
Someone from Berkeley, CA writes:
As someone who's been a forced recipient of common core math since 4th grade, please stop it! I hate math class now because it takes 6 pages to explain that if you move a dot along a vector, it's still a dot. My math teacher this year has been doing an amazing job, but you can tell how much she dislikes teaching the engageNY curriculum my school district uses. It's boring, unnecessarily complicated, and mostly won't be used. Everything about it is horrible and I wish my teachers had been able to teach us how they wanted to in order for us to actually learn instead of having to give us math homework in the first WEEK of school in order to get us ready for the many tests and quizzes we'll have thrown at us nearly weekly.
Aug 31st, 2017
Someone from Yorktown Heights, NY writes:
I am a private tutor and the Common Core has given my students so much anxiety. It has affected their confidence and I have seen many tears. The tests and standards that the teachers have to adhere to are not age appropriate!
Aug 15th, 2017
Bridget G. from Savannah, GA writes:
I have a son that is new to middles school this year. 6th grade should not be this difficult. I can not help him with his homework because I was not taught any of this! My 11 year old son has to take Chinese! Really?! 2 math classes, 2 science classes and not to mention this ELA that I am clueless to. Google has become my best friend. Homework is started from the time he walks in the door at 3:30 until 8:30, dinner and bed. No time for outside play, sports or family time. It makes me wonder what are the doing in school? Sending all of the work home to school the parents? It's ridiculous and I would like it if this matter could be addressed to the Secretary of Education. Out here in the real world, 75% of this stuff being taught, will not be used and the other 25% of it will be forgotten. My son learned what racism and prejudice meant when he was in 3rd grade. What happened here?!