Stop The Choking Game
Messages Sent So Far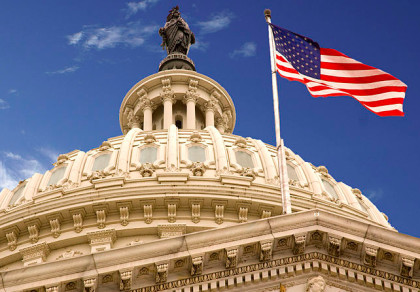 There is an alarming wave of deaths among our country?s youth; a wave that continues to go unnoticed by mainstream media. Adolescents across the nation are victims of unintentional fatalities caused by their participation in the ?choking game? and though known by many names, the intent is to pass out purposely for amusement or for a ?buzz?. This silent epidemic that focuses the most brutal results on our very young middle schoolers, remains hidden from public attention because currently there is no way to accurately track and report the number of cases. This lack of statistical proof also limits prevention efforts promoted by the grass-roots organization of the thousands of grieving families who have lost a child to this insidious ?game?.

As your constituent, I have signed my name below to ask that you help us help our children by doing the following:

1. Call the CDC and request to be briefed on the issue of the ?choking game?.

2. Support the CDC and the Department of Health and Human Services by requesting that the World Health Organization add a sub code that includes the ?choking game? as a cause of death.

3. Include the ?choking game? among the health-risk behaviors that contribute to the leading causes of death and disability among youth in the CDC?s Youth Risk Behavior Survey (YRBS), and make the YRBS affordable and accessible for all states.

4. Support the CDC?s Division of Adolescent and School Health (DASH) model of education as the means to disseminate information regarding the ?choking game?.


Enduring the death of a child is heartbreaking. As my representative to Congress, I ask that you help me prevent other families from this heartache by showing your support in establishing statistical evidence of the ?choking game,? Your efforts will assist us in heightening awareness among teens and their parents, teachers, and health care providers.

Thank you,
Post Public Comments
Public Comments (3,801)
Apr 24th, 2017
Samantha B. from Severn, MD signed.
Mar 20th, 2017
Someone from Summerville, SC signed.
Mar 15th, 2017
Someone from Cottonwood, AZ writes:
CHILDREN are dying! Some as young as 6! Some live but are damaged for life! My son was 18 and HE.IS.GONE. What a ridiculous, risky/DANGEROUS "game"... but it's NOT a GAME!
Feb 12th, 2017
Someone from Culver City, CA signed.
Feb 8th, 2017
Someone from Bartlett, IL signed.
Feb 8th, 2017
Carole Sue C. from Mount Pleasant, SC writes:
I can't believe my young friends and I used to play this game back in the 1948-49 time frame. Sure didn't know the dangers then, we were lucky back then from stupidity. Thank God this is now known as a very bad thing to do. God bless those families who have suffered and are now speaking out about this danger.
Feb 8th, 2017
Tina B. from Twin Rocks, PA signed.
Jan 23rd, 2017
Someone from Barnesville, OH writes:
My 21 year old niece died from this..there is no awareness for kids like drugs and alcohol..kids need to be aware of brain damage or even death as a result from this!!
Jan 15th, 2017
Someone from Candler, NC writes:
Thanks to this article for bringing to my attention
Jan 11th, 2017
Erica L. from Santa Monica, CA writes:
This choking game needs to be stopped! Whatever the cost, if it saves children's lives. Our doing nothing about this is like killing them ourselves. Stop this now!