Stop The Choking Game
Messages Sent So Far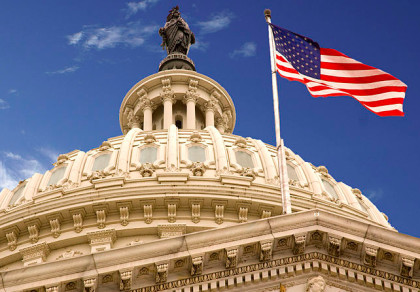 There is an alarming wave of deaths among our country?s youth; a wave that continues to go unnoticed by mainstream media. Adolescents across the nation are victims of unintentional fatalities caused by their participation in the ?choking game? and though known by many names, the intent is to pass out purposely for amusement or for a ?buzz?. This silent epidemic that focuses the most brutal results on our very young middle schoolers, remains hidden from public attention because currently there is no way to accurately track and report the number of cases. This lack of statistical proof also limits prevention efforts promoted by the grass-roots organization of the thousands of grieving families who have lost a child to this insidious ?game?. <br />
<br />
As your constituent, I have signed my name below to ask that you help us help our children by doing the following:<br />
<br />
1. Call the CDC and request to be briefed on the issue of the ?choking game?.<br />
<br />
2. Support the CDC and the Department of Health and Human Services by requesting that the World Health Organization add a sub code that includes the ?choking game? as a cause of death.<br />
<br />
3. Include the ?choking game? among the health-risk behaviors that contribute to the leading causes of death and disability among youth in the CDC?s Youth Risk Behavior Survey (YRBS), and make the YRBS affordable and accessible for all states.<br />
<br />
4. Support the CDC?s Division of Adolescent and School Health (DASH) model of education as the means to disseminate information regarding the ?choking game?.<br />
<br />
<br />
Enduring the death of a child is heartbreaking. As my representative to Congress, I ask that you help me prevent other families from this heartache by showing your support in establishing statistical evidence of the ?choking game,? Your efforts will assist us in heightening awareness among teens and their parents, teachers, and health care providers.<br />
<br />
Thank you,
Post Public Comments
Public Comments (3,811)
Jul 29th, 2017
Lorie E. from Wichita, KS signed.
Jul 17th, 2017
Shannon C. from Burkesville, KY writes:
My 13 year old died this from this game. Awareness is vital for our children. https://m.facebook.com/story.php?story_fbid=572191272951645&id=100004823324438
Jul 14th, 2017
Cathy F. from Mchenry, IL signed.
Jul 13th, 2017
Gary D S. from Cary, IL writes:
making more aware will save many... g
Jul 12th, 2017
Brenda O. from Streator, IL writes:
Read a couple articles on "the choking game" but not on of them explained how you play it. It would really help to know what you are actually talking about. Grandma of a 10 year old.
Jun 26th, 2017
Amber C. from Saint Louis, MO signed.
Jun 3rd, 2017
Someone from Pembroke, MA signed.
May 18th, 2017
Troylynn M. from Sacramento, CA signed.
May 18th, 2017
Troylynn M. from Sacramento, CA writes:
When my 10 years child Jeremiah transformed I did not know of such evil game The Chocking Game tell some children told me. I seen the signs but didn't know. I wouldn't want any family to go through what my family go through. Knowledge Is Powerful
May 18th, 2017
Troylynn M. from Sacramento, CA signed.