Stop Animal Cruelty
Messages Sent So Far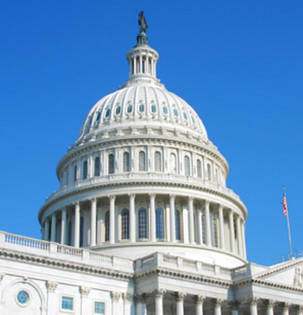 Animal Abuse must stop! Animal neglect cannot be allowed. Across the United States, thousands of animals are severely mistreated. Often this violence against animals goes unpunished. Animals have rights just like humans. They don't deserve to be tortured and abused. The people who commit these crimes are not getting enough time behind bars. Animal abuse crimes are often overlooked, despite the fact that statistics shoe that there is a strong correlation between violence against animals and violence against humans. These violent people must be severely punished for their crimes. An animal deserves the protection of the state. Are they not as important as a person? Are people somehow more valuable? No, we're not. The law must be stricter against animal abusers. Please take action to increase the penalties for animal abusers. You will be helping get criminals off the streets...perhaps before they take violent action against people as well!


Post Public Comments
Public Comments (829)
Jun 5th, 2017
T H. from Quakertown, PA signed.
May 16th, 2017
Linda M. from Ocala, FL writes:
It is a sick person who would hurt a dog, cat etc etc. It is a sick world who allows it. They have no way of protecting themselves, it is only a psychotic coward who could get joy out of their tremendous suffering. It is evil.
Mar 15th, 2017
Holly H. from Port Neches, TX writes:
There is ABSOLUTELY NO EXCUSE to hurt animals
Mar 12th, 2017
Alyssa G. from Staten Island, NY writes:
There is no excuse when it comes to mistreating animals. I have two dogs of my own and I honestly believe they have more heart and more personality than most humans will ever have in their lifetime. It is not just dogs but it is all animals. Humans feel entitled to do whatever they want to animals because they cannot speak for themselves which makes humans the bad guy. How powerful are u really if u are taking advantage of these poor innocent creatures. I know there will always be bad in the world but that is why I am signing this petition to show that we can fight against bad in the world instead of taking a back seat to it.
Mar 12th, 2017
Sandra T. from Cartersville, GA writes:
STOP NOW !!! Sign and pass it on.
Mar 12th, 2017
Sandra T. from Cartersville, GA writes:
It must stop now. It is WRONG!!!!
Feb 28th, 2017
Carol Ann P. from Paoli, PA signed.
Feb 13th, 2017
marylen k. from shelby twp., MI writes:
please UPDATE old worn out animal laws !! we need stiffer penalty's for these animal abusers and animal killers. something has to be done to ensure animal safety !! a lot of european countries have animal police to deal with perpetrators ....please consider animal police for the USA !!!! thank you m.kincer
Feb 1st, 2017
Meghan S. from Madison, WI writes:
Help stop animal torture.
Jan 26th, 2017
linda m. from Chicora, PA signed.