Stop adding BAH into child support for our Military Members
Messages Sent So Far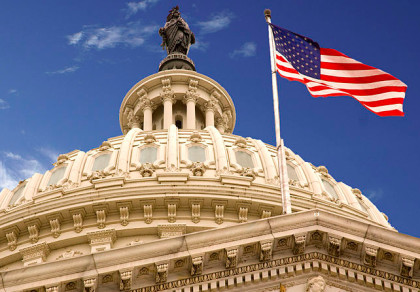 Military base pay should be the only entitlement that Judges should be
allowed to consider for Child Support payments. Base Pay is the ONLY
entitlement that will remain idle and will not shift nor change due to a permanent Change of Station. BAH and BAS are non-taxable entitlements, that are utilized to offset the cost of living for the state in which the paying service membe currently resides and varies according to the service members current duty assignment. By State
Law awarding Judges the jurisdiction to utilize BAH and BAS into child
support calculations, the courts are placing a tremendous amount of financial hardship, poor credit situations nd higher divorce rates on remarried families.
For example, living in an area that has a higher cost of living requires
a large amount of BAH to offset housing costs for that state in which the paying service member is currently residing in. Thus resulting in a higher amounts of child support due
to the courts and less amounts of monies available to reside in a residence that would accomodate a current family ad well as find a home sufficient to accomodating the visiting children per the custody agreement between each parent. Which is ultimately unfair to the service member paying child support. If a Service member pays child support for three
children in the amount of $1,900.00 and BAH and BAS are included in the figure due to the courts adding in non-taxable
entitlements (ie. base pay equals $3,600 and BAH and BAS combined equals $2,700 a month totaling $6,100 gross income. In an area where an average home rents for $2,400 monthly, roughly leaving an end state income of $1,400 after taxes are deducted.) That amount cancels out the funds that the service member was
allotted to support their current families, forcing them to pay "out of pocket" from
their BASE PAY for rent, utilities, car notes, insurance, gas and child
care., leaving the Service member with little to nothing for saving and
daily usage. Please review the by-laws governing these authorization's and
help our Military Service members that fight for our Nation. Thank you
Post Public Comments
Public Comments (939)
Apr 20th, 2017
Rumiko S. from Chula Vista, CA writes:
I support this petition. Taking care of my kids is a priority but by adding in BAH it does put a burden on taking care of my kids and living comfortable or even getting ahead. Especially when you have to fight just to see your children and then when they come to you their clothes are too small, shoes don't fit, and just not in good condition. So all this child support that you pay out is not even being used to take care of the child. It's almost always the fathers who have to pay for the separation or divorce. You lose out on time because your serving your country and that's held against you also. The system is not fair for the fathers. Again I completely support this petition.
Apr 20th, 2017
Carmen Sofia S. from San Diego, CA writes:
Apr 14th, 2017
Christopher W. from Hampton, VA writes:
I absolutely agree that BAH and BAS should not be considered when determining child support. I am required to maintain a home with bedrooms for my children when they visit. If 25% of my local BAH is taken away how am I expected to provide a home for my children when they are in my custody? This must be fixed!
Apr 8th, 2017
Someone from Miami, FL writes:
I'm all for this petition. It is not right to include the locality bah.
Apr 6th, 2017
Teylor K. from Goldsboro, NC signed.
Apr 4th, 2017
Someone from Hinesville, GA writes:
How do you sign the petition?
Apr 4th, 2017
Someone from Bossier City, LA writes:
I agree! BAH should not be used when calculating child support, nor any other services! It is NOT income! If a military member lives on base, their ENTIRE BAH is taken for housing... They don't see a penny of it! So why would that be used to calculate child support? Come on courts, get your act together and stop taking money from military members when they are already underpaid!
Apr 3rd, 2017
Someone from Killeen, TX writes:
This is totally unfair and unjust.
Apr 2nd, 2017
Kayla F. from Jber, AK writes:
It is absolutely ridiculous what dads have to go through just to see their children. It is not there fault where the military moves them. Making them pay more, for money they don't see is a disgrace.
Apr 2nd, 2017
Someone from Knoxville, TN writes:
I PCS'd from a low-rate BAH location to a higher rate (Washington, DC) for 3 years. At the end of 3 years, I PCS'd again back to a lower-rate location. Local Magistrate ruled my PCS from Washington was a "voluntary reduction in income" and ordered that my new income be counted as if I were still at my old duty location, meaning I am paying child support based on a BAH rate I no longer receive! Over $16,000 year, or $150 extra per month that I do not make nor have. Fathers are screwed royally when it comes to kids and being in the military.