Stop adding BAH into child support for our Military Members
Messages Sent So Far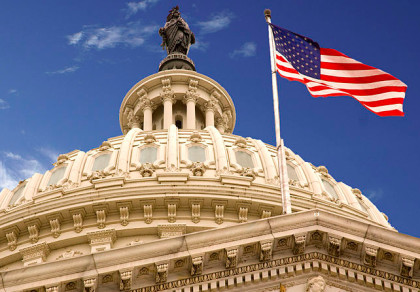 Military base pay should be the only entitlement that Judges should be<br />
allowed to consider for Child Support payments. Base Pay is the ONLY<br />
entitlement that will remain idle and will not shift nor change due to a permanent Change of Station. BAH and BAS are non-taxable entitlements, that are utilized to offset the cost of living for the state in which the paying service membe currently resides and varies according to the service members current duty assignment. By State<br />
Law awarding Judges the jurisdiction to utilize BAH and BAS into child<br />
support calculations, the courts are placing a tremendous amount of financial hardship, poor credit situations nd higher divorce rates on remarried families.<br />
For example, living in an area that has a higher cost of living requires<br />
a large amount of BAH to offset housing costs for that state in which the paying service member is currently residing in. Thus resulting in a higher amounts of child support due<br />
to the courts and less amounts of monies available to reside in a residence that would accomodate a current family ad well as find a home sufficient to accomodating the visiting children per the custody agreement between each parent. Which is ultimately unfair to the service member paying child support. If a Service member pays child support for three<br />
children in the amount of $1,900.00 and BAH and BAS are included in the figure due to the courts adding in non-taxable<br />
entitlements (ie. base pay equals $3,600 and BAH and BAS combined equals $2,700 a month totaling $6,100 gross income. In an area where an average home rents for $2,400 monthly, roughly leaving an end state income of $1,400 after taxes are deducted.) That amount cancels out the funds that the service member was<br />
allotted to support their current families, forcing them to pay "out of pocket" from<br />
their BASE PAY for rent, utilities, car notes, insurance, gas and child<br />
care., leaving the Service member with little to nothing for saving and<br />
daily usage. Please review the by-laws governing these authorization's and<br />
help our Military Service members that fight for our Nation. Thank you
Post Public Comments
Public Comments (958)
Oct 18th, 2017
Dustin A. from Elsie, MI signed.
Oct 4th, 2017
Someone from Holloman Air Force Base, NM signed.
Oct 2nd, 2017
Someone from Brant, MI writes:
I am going through this right now as well. this needs to be included in the SCRA that courts may only use the base pay for child support calculation. I am going to have to pay $956 a month for one child which is almost as much as my ex makes (1300 as she claims). This is ridiculous.
Oct 1st, 2017
Someone from Savannah, GA writes:
I'm going through the same thing. Everyone is so quick to say " We love our service men and women". They are lying! They are programmed to say this. If they only knew what we go through and all that is trying to be taken from us. I also want them to know if they are including our BAH an BAS they have to take in consideration that some of us are married to GS employees so every time we PCS they leave jobs and have to wait for the government to rehire them again. Its hard on military spouses to find jobs!!!!!
Sep 8th, 2017
Someone from El Dorado, KS writes:
As a disabled purple heart veteran I completely support this. I am having to go back to school through Voc-Rehab to learn a new skill and while in school I get BAH as part of my benefit. I now have to give more to my ex that puts me right back into financial trouble like after not being able to got to work.
Sep 2nd, 2017
Joseph w. from Phenix City, AL writes:
I TOTALLY AGREE...I support this! I'm one that is paying support and have my BAH and BAS taken from me so a can relate
Aug 29th, 2017
Someone from Havelock, NC signed.
Aug 22nd, 2017
Someone from Southfield, MI writes:
Where do I sign?? I've been saying this for years. I'm not against making the necessary payments but I feel like there's no need to put one household into financial hardship, just to make sure another one is comfortable. Why can't both parties be comfortable? It's bad enough I can't see my kids when I want to, do I need to be punished financially too??
Aug 14th, 2017
Tallis J. from Watertown, NY signed.
Aug 4th, 2017
MARK S. from Tulsa, OK writes:
I COMPLETELY SUPPORT THIS PETITION. IVE BEEN STRUGGLING FOR THE LONGEST TO KEEP MYELF AFLOAT BECAUSE SO MUCH MORE MONEY WAS TAKEN FOR CHILD SUPPORT BECAUSE OF MY BAH AND BAS. NOW I BARELY HAVE TIME TO SEE MY KIDS BECAUSE I CAN ONLY MANAGE TO SAVE ENOUGH MONEY FOR A FEW FLIGHTS TO SEE THEM THROUGHOUT THE YEAR. ALSO, IT IS TOO DIFFICULT TO KEEP A DECENT PLACE TO STAY WITH YOUR CHILDREN WHEN THE MONEY PROVIDED FOR HOUSING IS TAKEN IN CHILD SUPPORT PAYMENTS.