Speed Up USCIS Texas Service Center Employment-Based AOS Case Processing
Messages Sent So Far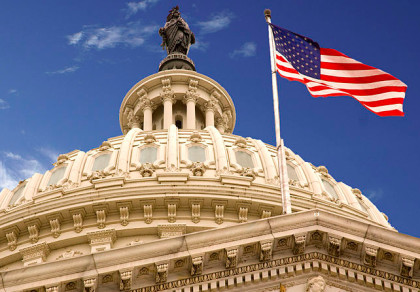 It has come to my attention that the I-485 case load becomes unbalanced between Texas Service Center (?TSC?) and Nebraska Service Center (?NSC?). The case processing time [1] for employment-based adjustment applications (I-485), as published on USCIS website, is August 4, 2013 for TSC, whereas the timeline for NSC meets the national goal of ?4 months.? To my knowledge, many cases filed at NSC are approved within two to three months from filing to approval, but it?s hardly the case for people whose cases are under review by TSC. Noting that last month?s published processing timeframe for TSC is July 28, 2013, the processing speed is getting slower at TSC, and the problem is expected to persist.<br />
<br />
The slowness of processing at TSC has caused significant inconvenience for beneficiaries in the employment-based categories, whose adjustment of status applications are delayed by months just because their addresses are within the jurisdiction of TSC.<br />
<br />
What?s worse, this unbalanced work load has more serious impacts for applicants under Employment-based Third Preference (EB-3) category. Under the Immigration and Naturalization Act, an adjustment of status application may only be approved when a visa number is immediately available. The Visa Office of Department of State controls the number use by registering the visa demand from USCIS and US consulate posts oversea, and publishing a visa bulletin every month. The Employment-based Third Preference category, as indicated in the last Visa Bulletin [2] published by the Visa Office, may suffer a sudden cut-off date retrogress any time soon due to the largely unpredictable demand surge in the EB-3 category.<br />
<br />
With NSC processing time systematically shorter than TSC, applicants with NSC takes significant advantage over those with TSC, because NSC could consume the visa numbers earlier even they filed their applications at the same time. When the visa numbers become unavailable, the applicants would need to wait until the beginning of the next fiscal year to have their cases approved. It?s also against the ?first come, first serve? principle that the congress had intended, because USCIS?s two service centers are not processing the cases in the order that was received.<br />
<br />
I would like you to directly address this issue with USCIS Texas Service Center, and have the work load prioritized over EB-3 AOS applicants due to the reasons explained above. I am not asking for preferential treatment, but fairness and balanced processing between the two service centers, based on the order they are received.<br />
<br />
[1] https://egov.uscis.gov/cris/processTimesDisplayInit.do<br />
[2] http://travel.state.gov/content/visas/english/law-and-policy/bulletin/2014/visa-bulletin-for-march-2014.html
Post Public Comments
Public Comments (2,471)
Sep 7th, 2017
Someone from Ellicott City, MD writes:
Sped up application processing times for current priority date applicants.
Aug 27th, 2017
Someone from Winnetka, CA signed.
May 8th, 2017
Someone from Houston, TX writes:
I have submitted my I-485 in June 2016, it is taking so long time where as my I-130 form approved in September 2016. I took an appointment in local USCIS office, they said that your application is in VISA processing division. It's taking really long time compare to other office or average time.
Mar 31st, 2017
Someone from New York, NY signed.
Mar 16th, 2017
Someone from New York, NY writes:
I'm writing to every body who's case is at the Long Island USCIS office. I myself went their too for an infopass to check on my case that is also pending for about 2.5 years. The guard was very nosy. I had my wallet 3x6 inches and it had a couple of coins in it, he made an entire seen by shaking my wallet pretending he doesn't know whats making that sound. But I'm not here to talk about a crappy old white dude even though our tax dollars pay for his pay check. I'm here to tell you where your money goes that you payed to get your case started in order for you to get your papers and why your waiting like someone mentioned in the thread "prisinors". First of all this is true inside information. I'm not making this up. If I could get this on tape I would. First of all these people are not working. They just sit their talk to each other and show each other pictures of their families and what they did over the weekend. This is what happened to me when I went for my infopass. You sit their waiting and they have no shame, white people again, they just look you in the eye and they continue with their conversation. Now if this is happening with the receptionist, what do you think is taking place in the back with the people who actually have to work on your file? Let me tell you. First of all they only take care of one or two cases a day and that depends on if the person wants to do work. Some internet shop, when the time comes to take lunch they go to lunch enjoy themselves and then return to party again. Sometimes the person comes into work to get their clock started and leave for the rest of the day to do their personal business. This is what we pay for. For white people to have fun and make big money. This is probably why this place is located so far back in the woods, so that we colored people don't go to bother them. If you think i'm wrong go look for your self. The only colored person their is one security guard that is being bossed around by the white crappy dude shaking my wallet. Also written in somebodies thread was that they went to a congress man 3 times and didn't get a response from this USCIS office. The reason for this is that these people don't care they will lie until they are black and blue in the face. And you know that white people can turn color, red to green to yellow. I'm not insulting any body but nobody can hide the truth. If this country and these people really think that God blessed this country they better think really hard because what ever he gives you he can easily take it away. The same way you eat people's money and make them suffer by letting them wait so long for a damn peace of paper. One day your going to have to answer to that and i hope they come up with a really good lie. But remember you cannot hide the truth.
Mar 11th, 2017
Someone from Richmond Hill, NY writes:
My daughters case is also at the USCIS office located in long Island. At the moment she has been waiting on her papers for 3 years now. We went for infopass to request information on her case and the lady just tells you what you want to hear to get you on your way. I will tell you that even she had a shocked reaction on her face when she heard about how long we are waiting for an interview. she had to swallow really hard which was then followed with I see here that she can be scheduled any time for an interview. You will hear from us within 2 to 3 months. We have been backlogged but she has to be given a interview before her finger prints are expired those are the rules. The 2 months already passed, a matter a fact its been 6 months now and no word. I went to my congressman's office to inquire what the long wait was on my daughters case. I filled out the paper and she told us that they had direct contact with the office and that we would know within 7 days what the hold up was. Even they cant get an answer. I filled that paper 3 times already and still no answer. Do these people know how this is effecting our lives?? Every vacation we cant travel with one member of our family because she is still waiting on her papers. I have been a citizen for 5 years now and I am paying my taxes on time. My daughter who is still waiting on her papers is paying her taxes on time. Why cant we get an answer from these people who's pay checks are made up from our sweat and tears??? This isn't about a small little vacation its about the hearth ache you feel every single time you look at her and your helpless to help. She enrolled in school and they called her undocumented even when she has her working papers which is only valid for one year and you have to keep going through that process of renewing it. She almost lost her job for that reason as well because it takes 3 months to get a new one. What i'm writing isn't even scratching the surface of what we are going through. Why are you punishing us???? If you know that your backlogged then send it someplace that can handle the work load. Pleaseeeeeee tranfer my daughters case to a filed office that can handle the work load. Its Has been toooooo long. way to long!!!!!!!!!!!!! This is more then ridiculous is a damn shame for America!!!!!!!!!!!!!!!! Other countries within a year you get whatever you need to survive. They don't keep you as prisoners!!!!!!!!!!!!
Feb 28th, 2017
Someone from San Gabriel, CA writes:
It has been more than two years that my application I-485 was submitted to the Texas service center. I understand TX center has a lot of work but they need resources to process applications faster. I'm about to loose my job and without this document I will not be able to work and support my family.
Feb 13th, 2017
Hui J. from Houston, TX signed.
Feb 12th, 2017
Someone from Flushing, NY writes:
Still counting and no response 2 years and 5 months now. My file is still sitting at Long Island field office catching dust. Total of 23 years and 5 month to wait on Green card. Now I understand why many people I know just come and get an education and just leave the U.S. to make a better live someplace else other then the U.S. I might just go that same route. Its NOT WORTH IT.
Feb 10th, 2017
Anonymous A. from Chicago, IL writes:
Not only the I-485 but other cases are pending well beyond the stipulated normal processing time. No explanation is provided whatsoever for the delay but just that it needs further review? And seriously, the cases gets processed in the order it was received??!! Opening of service request is a joke. With the amount that we get charged for processing fee, this is a ridiculous service.