Say No To Tan Tax
Messages Sent So Far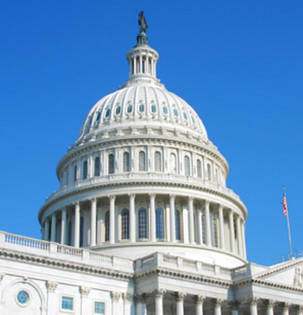 Because ?The Tan Tax? proposal in the U.S. Senate health care bill is based on total misinformation. Smart Tan released this information: Regardless of your stance on health care reform, a tax on indoor tanning services will hurt more people than it helps, unfairly targets women and women-owned businesses, was proposed with no due-diligence whatsoever and makes no sense at all in this bill.

Specifically:

This tax unfairly targets lower- and middle-class female consumers with a 10 percent tax, as compared to the ?Bo-tax? which would be a 5 percent tax on wealthy consumers.
This tax unfairly targets female business owners. An estimated 67 percent of tanning facilities are owned and operated by women.
The math does not add up ? the proposal overestimates tanning revenues by 40-50 percent. It will not raise the revenues the government says it needed.
This will cost every community in America jobs and tax revenue. In a weak economy, this large, double-digit tax will hurt thousands of small, largely female-owned businesses, forcing many to close and/or lay off employees.
Dermatology lobbyists insisted that cosmetic phototherapy procedures in their offices ? which use the same equipment as tanning businesses ? be exempted from the tax. By targeting indoor tanning salons, they are attempting to drive 1.5 million phototherapy clients back into their businesses.
This was a back-room deal. This tax was added into the bill without studying its affect at all when those who sell Botox injections, phototherapy procedures and cosmetic surgery lobbied lawmakers to remove a much-better studied 5 percent tax on cosmetic surgery procedures from the bill ? a tax that would have had less of an impact on society and would have raised more revenue to pay for this bill.


Post Public Comments
Public Comments (5,274)
Nov 12th, 2016
blip.fm/entkalkungsanla b. from Miami, FL writes:
into anything. I truly enjoy reading your blog and I look
Sep 5th, 2016
Someone from Greer, SC signed.
Jul 19th, 2016
Someone from Granbury, TX signed.
Jan 22nd, 2016
Someone from Van Buren, AR signed.
Jul 11th, 2015
Someone from Johnson City, TN signed.
Jul 1st, 2015
Someone from Evansville, IN writes:
The tan tax is ridiculous! Please do away with it!
Jun 30th, 2015
Someone from Savoy, IL signed.
Mar 5th, 2014
Someone from Latrobe, PA writes:
Maybe we can eventually put all the small business owners on the welfare line by taxing them to death
Jan 16th, 2014
Someone from Lewiston, ID signed.
Oct 1st, 2013
Someone from Ellensburg, WA writes:
I am a business owner who has clients that use tanning for a multitude of medical conditions from Psoriasis to Seasonal Depression Disorder. I also use indoor tanning for medical reasons and it has been the ONLY treatment that has been effective. For some it is vanity, for some it is necessity. Especially for those who benefit from sun exposure but live in places such as Washington State that has long, cold and dark winters. Tanning tax has not raised the revenue for Obamacare that was anticipated per quarter.