Say No To Jeff Sessions For Attorney General!
Messages Sent So Far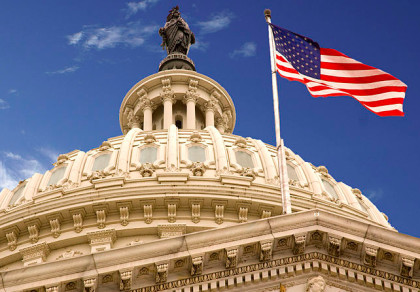 Dear Elected Officials,<br />
<br />
Its becoming clear that with Donald Trumps pick of Anti-Marijuana Alabama-Drug War Senator Jeff Sessions for Attorney General, TRUMP INTENDS TO ESCALATE THE WAR ON MARIJUANA!!!<br />
<br />
The senator has explained that his career mission is to create "hostility" to marijuana and marijuana users. Senator Jeff Sessions is one of a handful of senators who states reefer madness myths as facts, asserting that marijuana is addictive, leads to violent crime, and is worse than alcohol. This kind of illiterate thinking has no place in modern America with all the scare tactics and dis-proven claims.<br />
<br />
Jeff Sessions must NOT be made Attorney General otherwise marijuana laws will be repealed and all the hard fought progression made in the legality of recreational and ESPECIALLY the important medical marijuana uses will almost certainly be reversed, making marijuana illegal for any use, that would be a crime against humanity!<br />
<br />
Therefor, I'm a signing this PETITION TO LET DONALD TRUMP & ALL OF OUR ELECTED OFFICIALS KNOW THAT WE DON'T WANT JEFF SESSIONS TO BE ATTORNEY GENERAL!
Post Public Comments
Public Comments (125)
Mar 16th, 2017
Steve C. from Essie, KY writes:
I am epileptic without cannabis I couldn't live a normal life with cannabis I am seizure free...
Mar 10th, 2017
Nick C. from Palm Coast, FL writes:
You do not deserve to hold office as you don't care about the american people just you pocket book. At this point I am not even going to argue what is right and what is wrong. I know your wrong what this country needs. Not more prisons or through people in jail for MMJ so you and you buddies can make money and tell me I am wrong. My philosophy teacher in college told me to remember 10 things and one thing was ?Don?t try to reason with unreasonable people!? and that?s what you are UNREASONABLE!!!!!!!!
Feb 28th, 2017
Someone from Tacoma, WA signed.
Feb 23rd, 2017
Devin W. from Jacksonville, FL signed.
Feb 22nd, 2017
mary h. from Oneonta, NY signed.
Feb 8th, 2017
Amy D. from Orlando, FL signed.
Feb 8th, 2017
Brian G. from San Diego, CA signed.
Feb 8th, 2017
Someone from Englewood, CO writes:
We need no more racism in our government positive people respectful to all human beings
Feb 8th, 2017
Camryn L. from Brush Prairie, WA writes:
We do not need a misogynistic, homophobic, racist, rich white male PIG deciding ANYTHING. How dare you stop Elizabeth Warren for speaking the TRUTH about Sessions, he is evil incarnate, a KKK supporter, a bigot and a white supremacist. He does not belong in our Democratic government.
Feb 7th, 2017
Someone from Alturas, CA signed.