Save the American Community Survey - ACS
Messages Sent So Far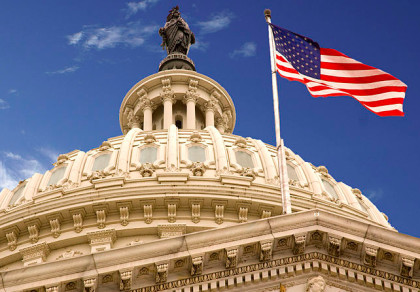 On May 9th, the House voted to no longer fund the American Community Survey. The results of this survey are used to make informed decisions about policies that impact the future of the United States.<br />
<br />
Rep. Norman Dicks (Washington), Member of the Appropriations Committee, commented that the ACS was first administered in 2005 under President Bush and includes questions that were part of the long form Census and have been asked since the time of Thomas Jefferson. Information from this study are used to establish policies about how to distribute over $800 million in federal funds, including Medicaid benefits.<br />
<br />
Please vote to continue funding for the ACS so the goverment has the information it needs to make informed policy decisions about how to allocate monies and help America grow.
Post Public Comments
Public Comments (1,832)
Mar 16th, 2015
Someone from Washington, DC writes:
As an economist, I use the ACS to inform my everyday decisions!!
Apr 27th, 2014
Someone from Jamaica Plain, MA signed.
May 15th, 2013
Someone from Collingswood, NJ signed.
Mar 8th, 2013
Someone from Denton, TX writes:
I use the ACS data each week as do students in my graduate class. I've recently received and am completing the ACS as a participant. This information is critical to public policy makers at all levels of government!
Dec 4th, 2012
Someone from Walnut Creek, CA signed.
Oct 25th, 2012
Someone from Belmont, CA signed.
Oct 6th, 2012
Someone from Richmond, VA signed.
Sep 18th, 2012
Someone from Portland, OR signed.
Sep 17th, 2012
Someone from Los Angeles, CA writes:
I work at a private sector small business that regularly makes use of the ACS in support of our expert opinons. It is a vital research tool.
Aug 31st, 2012
Someone from Oakland, CA signed.