Satellite Camp at FMC Lexington
Messages Sent So Far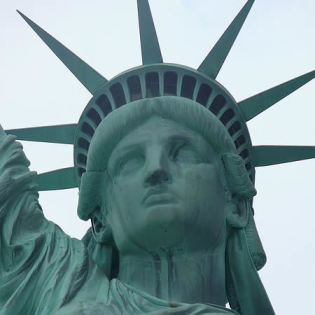 I am writing today about the conditions at the women's satellite camp at FMC Lexington. The temperatures in Lexington, KY are in the 90's already and the inside temperature inside this facility is becoming hazardous to the women who are housed there. They measured the temperature on the 3rd floor yesterday and it was 130 degrees. This is unacceptable. This facility has no airconditioning and they have locked the ice machines so they can only have 1 cup of ice a day. This facility is equipped to hold less than 200 women and as of today it's population is 332. So 332 women have to stand in a line to receive 1 cup of ice per day. Women are passing out from the heat. This violates their basic human rights and has to be addressed. Other issues in this facility include selling expired items through commissary and getting outdated, green meat that they actually serve to the inmates. After a little reserach, I have found that many prisons do not have air conditioning. Lawmakers will not back down on thier 'tough on crime" mentality therefore increasing the overcrowding. Why has no one suggested sending some of these non violent criminals home, place them on house arrest and put them to work. The family then pays for them and this would save the BOP millions. If lawmakers cannot come up with a prison reform that actually works, then they are responsible for seeing that basic human rights are not violated. These are people who made mistakes and regardless of thier crime they deserve to live in an environment that does not put them in danger. They deserve to live in conditions where thier health is not compromised. Something has to be done about the living conditions in this facility before it is too late. This is the first time I have had an dealings with the federal prison system and I can assure you that if and when you have a family member who has to live under these conditions, it will change the way you view the prison system.
Post Public Comments
Public Comments (258)
Aug 24th, 2017
Jennifer N. from Evansville, IN writes:
After hearing about the conditions of this faculty in this thread, I would like to know who oversees this satellite camp. I realize that it is subcontracted and not ran by the Federal government alone. Who is responsible to correct these conditions? Many women are being affected daily in a very unhealthy building. If someone will direct me to the correct agency that will honestly investigate and correct the major problems, I will stand up to help these women( and workers) along with anyone willing to stand beside me. It is a shame that this hasn't been checked into already! It makes me lose more faith for the Justice System. I am digusted. Thanks.
Jun 30th, 2017
Someone from Cantonment, FL signed.
May 11th, 2017
DEBRA L. from Staten Island, NY writes:
my son just called me about a problem with asbestos in Lexington Fed Prison need to talk to someone about this problem if anyone out there that knows a little more plz reply to my A very worried mom
May 1st, 2017
Someone from Liverpool, NY signed.
Apr 30th, 2017
Someone from Lenexa, KS signed.
Mar 25th, 2017
Someone from Rogers City, MI writes:
Atwood (FMC Lexington Satellite camp for women) should be shut down. The building needs condemned, falling down walls, broken windows. windows that don't open or don't close, lead pipes. leaking sewer pipes that actually drip on a person, asbestos are among the many things that need repaired-replaced in this old building. I lived on the 2nd floor for 10 months. The average indoor temperature last summer was at least 100 + and above on the 3rd floor. The guards are very rude and verbally abusive to the women. The steam heat didn't work half the time this last winter. During this last winter, the indoor temperature was 3 degrees to warm to qualify for emergency heat to be turned on. Alot of times there was no hot water or even water at all. There isn't much for programming (classes) or recreation to keep these women busy to help pass their time.
Mar 17th, 2017
Alexis B. from Evansville, IN writes:
I think all camps should be shut down y keep wasting tax dollars on housing them when they can go home and work to pay the government instead let them all out on home confinment no need to treat these people as animals and do them wrong their crime was petty enough to go there in the first place no need to hold them in there
Mar 17th, 2017
Justin from Evansville, IN writes:
I have to agree with everybody on this petition it's a waste of our tax dollars if there is non-violent people would locked up that oh fines or restitution sitting in the game wasting our tax dollars I believe they should be out working paying the restitution
Mar 16th, 2017
Tabbetha G. from Chandler, IN writes:
Camp is a waste of money . if there that low send people home on detention. That them be with their family's. Especially it there none violence. Its a waste of money
Mar 16th, 2017
Tabbetha G. from Chandler, IN writes:
Camp is a waste of money . if there that low send people home on detention. That them be with their family's. Especially it there none violence. Its a waste of money