Right to Privacy and Mugshots
Messages Sent So Far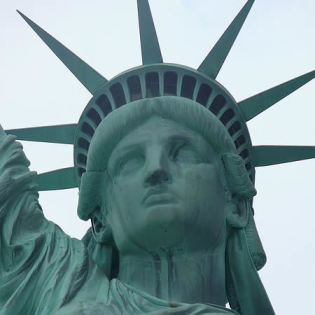 Right to Privacy laws protect its citizens from the exploitation of their images, however because mugshots are public domain, these images are being used in social media, by both individuals and law enforcement. Comments are left on these sites that are degrading to the individuals. Possible employers who do searches are finding records that have been expunged. Lives are being interrupted and haunted by the past. Legitimate companies are charging hundreds to thousands of dollars to remove, or hide, these images on the internet, thereby commercializing these photos, without the consent of the individual in the photo. Not only is this unethical, but should be illegal according to the Right to Privacy laws. Since social media is relatively new, and because mug shots are public domain, this law needs to be enumerated specifically to prevent this from happening.
Post Public Comments
Public Comments (120)
May 1st, 2017
Someone from Hixson, TN signed.
Feb 6th, 2017
Someone from Fort Lauderdale, FL signed.
Jan 18th, 2017
Someone from Olathe, KS writes:
To ruin the life of an 18 year old, booked for an unpaid ticket, and now has her screenshot online for the rest of her life.. are you serious? This is barbaric, it needs to be illegal.
Jan 9th, 2017
Someone from Roanoke, TX signed.
Jan 1st, 2017
Zachary M. from Aurora, CO signed.
Jan 1st, 2017
Someone from Aurora, CO signed.
Dec 3rd, 2016
Someone from Grand Rapids, MI writes:
This should be completely illegal in the digital age. absolutely wrong.
Nov 23rd, 2016
Someone from Charleston, SC writes:
Average citizens are caught between embarrassment online or succumbing to legal loophole extortion, and it could all be stopped.
Nov 8th, 2016
Someone from Granbury, TX writes:
I convicted via probation adjudication. This means that though I was proven guilty of a crime, the actual reason for my incarceration was through a much shortened process that is more about proving your innocence than proving that you are guilty. I have led a stable and clean life since then as I have seen the error of my ways. I am a college educated veteran who cannot find work for anything more than minimum wage due to my felony will continue to punish me for the rest of my life. Websites such as the kind that profit off of shaming and reminding the public of the deeds we have committed in the past damages our chance at becoming successful husbands, fathers and members of society. I have paid my debt to my victim (they supported my release), I have paid all fines (over $200k in restitution) and served over 5 years in the Texas corrections system. As we have so much stacked against us in this digital age in which no one will ever see what we have done to correct our mistakes, having this act as another brick (one thatt costs $600-1200 per website to remove) is unjust.
Oct 11th, 2016
Someone from East Peoria, IL writes:
Served your time many years ago? These mugshot websites are a life sentence and should be illegal.