Revive Kevin's Law
Messages Sent So Far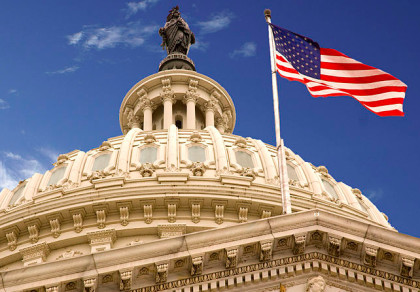 In a time where Americans are getting sick or dying from contaminated foods why does Congress fail to protect it's citizens? We at Humanities Preparatory Academy from New York City demand that Kevin's Law be revived and passed.<br />
<br />
Here is an excerpt from Rep. Anna Eshoo's speech to Congress:<br />
"Kevin's Law is named in memory of 2 1/2 -year-old Kevin Kowalcyk, who died so tragically in 2001 after eating a hamburger contaminated with E. coli O157:H7. Kevin's untimely death was agonizing and brutal. No child, no person should experience the pain that Kevin did, and no family should have to bear witness to a loved one suffering in the way that Kevin did. <br />
<br />
"Sadly, Americans are far too vulnerable to fatal foodborne illnesses, especially children and the elderly. The Centers for Disease Control and Prevention estimate that foodborne diseases cause roughly 76 million illnesses, 325,000 hospitalizations, and 5,000 deaths each year. The tragedy is that many of these illnesses can be prevented with better science standards and enforcement. Congress must do much more to ensure the safety of our nation's food supply. <br />
<br />
"In 2003, the National Academy of Sciences report Scientific Criteria to Ensure Safe Food recommended that Congress give regulatory agencies 'the clear authority to establish and enforce compliance with science-based food safety criteria, including performance standards.' This legislation is just what the doctor ordered. Kevin's Law addresses these recommendations and will help ensure that the government has the authority it needs to prevent contaminated meat and poultry from entering our food supply by: <br />
<br />
"Requiring the USDA to identify the pathogens that threaten human health (e.g. Salmonella, E. coli 0157:H7, Listeria monocytogenes). <br />
<br />
"Requiring the USDA to establish performance standards to reduce the presence of these pathogens in meat and poultry. <br />
<br />
"Confirming that the USDA has the authority to enforce its own standards by shutting down plants that continually breach basic health standards--authority that some processors have repeatedly challenged in court. <br />
<br />
"Passage of Kevin's Law would put into place major recommendations of the National Academy of Sciences and the National Advisory Committee for Microbiological Criteria for Foods, both of which have consistently supported greater federal enforcement of food safety standards.<br />
<br />

Post Public Comments
Public Comments (4,789)
Oct 17th, 2017
Someone from West Hartford, CT signed.
Oct 13th, 2017
Grecia P. from Dallas, TX writes:
Pass Kevin's Law now! We need to hold companies accountable for the death of this innocent child and prevent other senseless deaths like that of Kevin!
Oct 8th, 2017
Someone from Poplar Bluff, MO signed.
Oct 8th, 2017
Helen H. from Walton, KY writes:
Unbelievable ppl vs $ and they pick $. So the end of humankind is on it's way.Food poison! Wow.
Sep 22nd, 2017
Julia G. from Fitchburg, MA writes:
I want to feed real food to myself and my family.
Sep 20th, 2017
Keichsla Maree M. from Palmyra, PA writes:
I have heard about this law before, and I cannot believe it still has not been passed!!! Unbelievable and sad. This was a serious incident of a child's death and a mother who just wanted the company to say "We won't let it happen again." She couldn't even get that. This is an issue that needs to be recognized and a law that needs to be passed. SIGN THE PETITION!!
Sep 20th, 2017
Jason S. from Lebanon, PA signed.
Sep 16th, 2017
Tara C. from La Fayette, GA signed.
Sep 12th, 2017
Christine M. from Norwalk, CA signed.
Aug 31st, 2017
Laura G. from Bowling Green, KY signed.