Revive Kevin's Law
Messages Sent So Far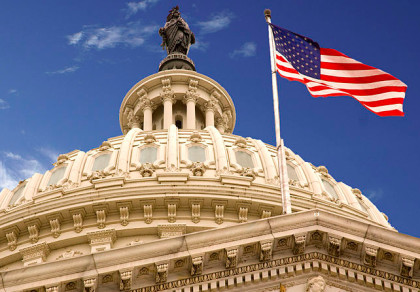 In a time where Americans are getting sick or dying from contaminated foods why does Congress fail to protect it's citizens? We at Humanities Preparatory Academy from New York City demand that Kevin's Law be revived and passed.

Here is an excerpt from Rep. Anna Eshoo's speech to Congress:
"Kevin's Law is named in memory of 2 1/2 -year-old Kevin Kowalcyk, who died so tragically in 2001 after eating a hamburger contaminated with E. coli O157:H7. Kevin's untimely death was agonizing and brutal. No child, no person should experience the pain that Kevin did, and no family should have to bear witness to a loved one suffering in the way that Kevin did.

"Sadly, Americans are far too vulnerable to fatal foodborne illnesses, especially children and the elderly. The Centers for Disease Control and Prevention estimate that foodborne diseases cause roughly 76 million illnesses, 325,000 hospitalizations, and 5,000 deaths each year. The tragedy is that many of these illnesses can be prevented with better science standards and enforcement. Congress must do much more to ensure the safety of our nation's food supply.

"In 2003, the National Academy of Sciences report Scientific Criteria to Ensure Safe Food recommended that Congress give regulatory agencies 'the clear authority to establish and enforce compliance with science-based food safety criteria, including performance standards.' This legislation is just what the doctor ordered. Kevin's Law addresses these recommendations and will help ensure that the government has the authority it needs to prevent contaminated meat and poultry from entering our food supply by:

"Requiring the USDA to identify the pathogens that threaten human health (e.g. Salmonella, E. coli 0157:H7, Listeria monocytogenes).

"Requiring the USDA to establish performance standards to reduce the presence of these pathogens in meat and poultry.

"Confirming that the USDA has the authority to enforce its own standards by shutting down plants that continually breach basic health standards--authority that some processors have repeatedly challenged in court.

"Passage of Kevin's Law would put into place major recommendations of the National Academy of Sciences and the National Advisory Committee for Microbiological Criteria for Foods, both of which have consistently supported greater federal enforcement of food safety standards.


Post Public Comments
Public Comments (4,763)
Apr 27th, 2017
Naviah S. from Memphis, TN writes:
We just watched Food Inc in our Nutrition Science Class and I am concerned about the food being offered to my family. Please reintroduce Kevin's Law to Congress. Our lives depend on it.
Apr 27th, 2017
Someone from Memphis, TN writes:
How come they killing us with all these chemicals in the our food. We need more healthy food not just The United States but the whole world.
Apr 22nd, 2017
Someone from Bay City, MI signed.
Mar 29th, 2017
Melissa M. from Cibolo, TX writes:
We should not worry about our children's safety with food. God Bless this mother and sweet angel.
Mar 23rd, 2017
Bernadette C. from Tucson, AZ writes:
We want to know what is in our food, how it is grown and how it is processed. We have the right to clean and heathly food! We want more inspectors checking for bacteria that kill! Protecting the young from bacteria and death from our food sources is very important and should be to everyone! Gov't should revisit this law and stop supporting the big companies that are doing wrong for $$$$$$$$$$$$$$$!!!!!!!
Mar 21st, 2017
Someone from Bismarck, ND signed.
Mar 17th, 2017
Michael M. from Wilmington, NC writes:
People with conflicting interest should NOT be allowed to sit in these political offices.
Mar 15th, 2017
Someone from Dundee, IL signed.
Mar 9th, 2017
Jessica F. from Stanhope, NJ writes:
Food nourishes our bodies and minds! It's a sanctity that every American deserves wholesome nutrition that does not abuse the animal's wellbeing nor the human consuming it. Take measures to regulate agriculture! It's ruining our health and our environment!
Mar 4th, 2017
Someone from Clint, TX writes:
It's ridiculous that our own government don't have the power to stop the Food industry which is the responsible of the salmonella, E Coli, and other outbreak of contaminated food. I don't want to continue seeing children's and individuals losing there lives from eating harmful food.