REQUESTING LEGISLATION BE PASSED IN THE U.S.A. TO BAN HORSE RACING
Messages Sent So Far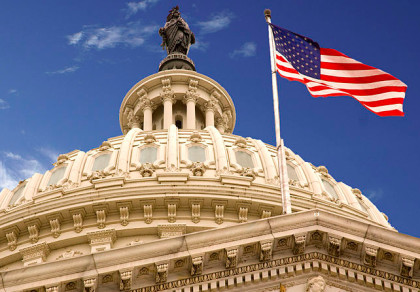 Dear Congress,

The horse racing industry is producing more horses than people can take care of, and that?s providing an opening for the horse slaughter and export industry. Thousands of thoroughbreds and quarter horses no longer performing adequately and are no longer profitable on the track are sold off to killer buyers and shipped in cattle trucks to Canada and Mexico. They are then slaughtered, and their meat is exported to Europe and Asia for human consumption.

The industry is worse than ever for horses, with 24 horses dying on the track every week. Jockeys are also being injured and killed at unacceptably high rates. There is immense suffering involved in this so called sport that is veiled by its glamorous façade. Sport for who we ask? Definitely not the horses

The HSUS has repeatedly documented inhumane transport and slaughter of horses that were perfectly healthy before the slaughter industry turned them into meat. 80% of horses sent to slaughter are between the ages of 2-5, due to the race horse industry. Their racing of 2-year-olds before their bodies are mature enough to withstand the pounding from competitive racing, unforgiving track surfaces, breeding practices that value speed over physical soundness, and all-too-frequent breakdowns.

Controlling Equine Breeders in the USA is essential. Overbreeding is obvious. Since horseracing lacks a national governing body and each state currently has their own varied laws affecting horseracing, federal legislation is the only way to successfully address this issue.

My request from you is to bring into legislation closing down every horse race track or force the racing industry honors the responsibility they have to look after every animal for its entire life, not just while they're profiting off its talents, and that with these request not being met that they have their racing license permanently revoked.

Thank you for your time and attention,
Post Public Comments
Public Comments (1,382)
Jul 19th, 2017
April M. from Manhattan Beach, CA signed.
Jul 19th, 2017
Cindy T. from Corona Del Mar, CA signed.
Jul 18th, 2017
Chloe F. from Oceanside, CA signed.
Jul 15th, 2017
Denise F. from Rancho Palos Verdes, CA writes:
Please accept the responsibility to end the criminal cruel animal abuse that pervades the horse racing industry once and for all
Jul 8th, 2017
Deborah S. from Jasper, GA writes:
Please he!p stop horse racing and slaughter of these beautiful creatures.
Jul 8th, 2017
Dee A. from North Wilkesboro, NC signed.
Jul 8th, 2017
Debra C. from Bluefield, WV signed.
Jul 8th, 2017
Kerrie B. from Santa Fe, NM writes:
Stop torturing animals for our amusement and comfort. Have a little respect for them for a change.
Jul 8th, 2017
Theresa O. from Butte, MT signed.
Jul 8th, 2017
Theresa O. from Butte, MT signed.