REQUESTING LEGISLATION BE PASSED IN THE U.S.A. TO BAN HORSE RACING
Messages Sent So Far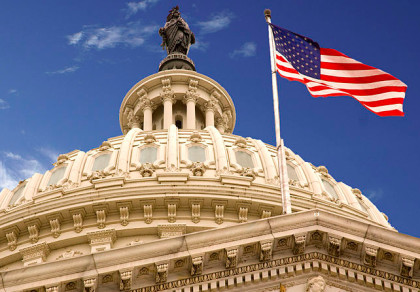 Dear Congress,

The horse racing industry is producing more horses than people can take care of, and that?s providing an opening for the horse slaughter and export industry. Thousands of thoroughbreds and quarter horses no longer performing adequately and are no longer profitable on the track are sold off to killer buyers and shipped in cattle trucks to Canada and Mexico. They are then slaughtered, and their meat is exported to Europe and Asia for human consumption.

The industry is worse than ever for horses, with 24 horses dying on the track every week. Jockeys are also being injured and killed at unacceptably high rates. There is immense suffering involved in this so called sport that is veiled by its glamorous façade. Sport for who we ask? Definitely not the horses

The HSUS has repeatedly documented inhumane transport and slaughter of horses that were perfectly healthy before the slaughter industry turned them into meat. 80% of horses sent to slaughter are between the ages of 2-5, due to the race horse industry. Their racing of 2-year-olds before their bodies are mature enough to withstand the pounding from competitive racing, unforgiving track surfaces, breeding practices that value speed over physical soundness, and all-too-frequent breakdowns.

Controlling Equine Breeders in the USA is essential. Overbreeding is obvious. Since horseracing lacks a national governing body and each state currently has their own varied laws affecting horseracing, federal legislation is the only way to successfully address this issue.

My request from you is to bring into legislation closing down every horse race track or force the racing industry honors the responsibility they have to look after every animal for its entire life, not just while they're profiting off its talents, and that with these request not being met that they have their racing license permanently revoked.

Thank you for your time and attention,
Post Public Comments
Public Comments (1,153)
Apr 7th, 2017
Someone from Alexandria, VA writes:
I worked on a horse farm and I have seen the mistreatment of race horses. I, like many people, used to bet on the races a good bit, however, after seeing some horrific accidents and injuries to the animals, the excitement I used to get from watching them has worn off and it has been replaced with anxiety and praying I never witness anything so horrific and upsetting again. I was at the Preakness when the gate malfunctioned and Barbaro took off too early, was subsequently shoved right back into the gate, no time to cool out, when the gate opened again and he tripped over himself and injured his legs. I was also at the track when Eight Belles went down at the KY Derby. Terrible day. I couldn't stop crying. Horses are living, breathing beings who honestly have all of the same emotions we do. I know this because I have cared for race horses. They don't want to be forced into racing for someone else's profit. As much as I LOVE to see these majestic animals in action, my heart tells me that it's just not right. If you love and value your horse, you will not risk injury simply because you want to make a profit. I never could figure that out. Today's horses are not strong, sturdy animals like they were 100 years ago. The breed has evolved and not for the better. I love horses but I would much prefer to see them being cared for and allowed to live freely and in peace.
Mar 22nd, 2017
Donna B. from Chicago, IL writes:
No race is worth their lives or the injuries.
Mar 5th, 2017
Scott H. from Monrovia, CA writes:
A cruel and inhumane sport.
Feb 26th, 2017
Someone from Indian wells, CA writes:
Please help to end horse racing.
Feb 14th, 2017
Danyale P. from Anchorage, AK signed.
Jan 28th, 2017
Mary R. from Takoma Park, MD writes:
No animal is here to suffer for our entertainment.
Dec 4th, 2016
Ojay L. from Miami, FL writes:
Horse racing is just cruelty. It need to stop not only in the U.S. but all around the world. i watched the video that was released by PETA and it was just devastating. The trainers are just cruel and all they care about is money for those of you have never watch it the link is below. Please let us all help stop this cruel act. Link: http://www.theatlantic.com/entertainment/archive/2014/03/the-ugly-truth-about-horse-racing/284594/
Dec 2nd, 2016
Amanda K. from Roseville, CA writes:
Please STOP this abuse; the animal has no voice, take mine, please.
Nov 21st, 2016
Miranda R. from Denver, CO signed.
Nov 17th, 2016
comm c. from War, WV signed.