Requesting Cosponsors To Discharge Student Debt through Bankruptcy: H.R.449 - 114th Congress (2015-2016)
Messages Sent So Far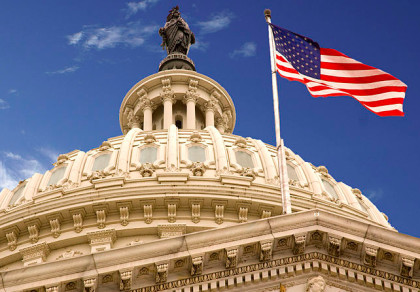 Dear Members of Congress,

Bankruptcy protections should never have been removed from any student loans in this nation. In general, we believe it is very clear at this point that removing bankruptcy protections from both private and federal student loans has led to predatory lending behavior, has enabled unchecked inflation in the cost of college, has led to intolerably poor oversight in the case of federal loans, and caused a plethora of other negative consequences that have far outweighed any short term financial benefits to the lending side of the system. The harm this has done to the citizenry has been incalculable. Therefore, we believe that bankruptcy protections must be returned to all student loans as quickly as possible. The current legislation is an important start, however, and so we look forward to its quick passage.

Please cosponser H.R. 449 to help generations of Americans struggling with the financial burden of student loan debt.

Signed,
Post Public Comments
Public Comments (3,676)
Jan 30th, 2017
Someone from San Diego, CA signed.
Jan 30th, 2017
Someone from Miami, FL signed.
Dec 20th, 2016
Someone from Houston, TX signed.
Nov 1st, 2016
Jeniece G. from Houston, TX signed.
Oct 4th, 2016
edward w. from Vancleave, MS signed.
Sep 28th, 2016
Someone from Pittsfield, NH writes:
Our government is so quick to spent it's money on whatever they see fit. We as taxpayers always pick up the tab. WHY is this fair? How about cutting us the people so slack. Help us with our debt, we the people always pay your debts. Students debt is hurting we the people.
Sep 26th, 2016
Someone from Macon, GA signed.
Sep 22nd, 2016
Someone from Demotte, IN signed.
Sep 19th, 2016
Someone from O Fallon, IL writes:
Sallie Mae to Navient. Help.
Sep 19th, 2016
Someone from Saint Bonifacius, MN signed.