Request Congress to Extend OSHA Protections to School Bus Operations and School Buses.
Messages Sent So Far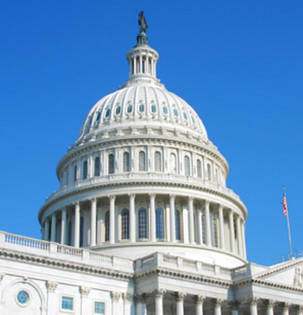 There is a loop hole in federal regulations that does not protect school buses and school bus drivers from OSHA type violations. This is clearly contrary to congressional intent. The purpose that Congress expressed in the Occupational Safety and Health Act of 1970 (Public Law 91-956) is ?to assure so far as possible every working man and woman in the Nation safe and healthful working conditions and to preserve our human resources? to ?assure ? that no worker will suffer diminished health, functional capacity, or life expectancy as a result of his work experience.?

This also exposes over 23 million schoolchildren to the same occupational environment as school bus drivers. This lack of protection is clearly unreasonable, arbitrary and capricious. All workers need the same protections. A school bus is a job site and is the working environment for a school bus driver. Now is the time to start protecting your school bus driver and your children.

Occupational illnesses, injuries, and reduced productivity are caused by the working environment on a school bus. Heat stress, fumes from exhaust or diesel fuel, fuel and grease tracked onto the buses by mechanics, sick students coughing and sneezing in a closed bus, body fluids such as vomit and urine, are a few examples of the possible problems on a school bus. Bus companies need to be required to clean these contaminants out of their school buses daily.

The environmental factors of heat stress are air temperature and movement, water vapor pressure (humidity) and radiant heat. Workers at greater risk of heat stress include those who are older, are overweight, have heart disease or high blood pressure, or take medications that may be affected by extreme heat.

School Bus Drivers are generally older and are not well-suited for heat stress environments. Most school buses do not have air conditioning; do not have adequate air movement and bus companies fail to provide drinking water on the bus; or an opportunity for the driver (or passengers/schoolchildren) to cool down. A full size bus has at least 32 windows that promote a greenhouse effect and the buses themselves are large metal boxes that get very hot and radiate heat back into the bus (like an oven). The following symptoms have occurred from heat stress on a school bus: excessive sweating and dehydration; dizziness; lightheadedness; fatigue; weakness; irritability; and being sick and vomiting.

OSHA does not have specific regulations to deal with heat-induced occupational illnesses, injuries, and reduced productivity. These need to be added beyond the OSHA ?general duty clause?. See also, Criteria for a Recommended Standard: Occupational Exposure to Hot Environments, http://www.cdc.gov/niosh/86-113.html

For the reasons herein, we urge the President and Congress to extend OSHA protections to school buses and school bus drivers; to add specific OSHA regulations for heat-induced occupational illnesses, injuries, and reduced productivity for all workers; to require bus companies to clean all contaminants from their school buses daily; and that air conditioning should be required on all school buses.


Post Public Comments
Public Comments (1,078)
1 day ago
Someone from Buford, GA signed.
Jul 21st, 2017
Laura B. from Levittown, NY writes:
I am 60 years old and I am driving for a summer camp. No AC in any of the busses. Children are overheated and I can barley take it
Jul 16th, 2017
Someone from Livingston, LA writes:
I am a bus driver in for Livingston Parish School Board and I can tell you that I have had to buy waters for all my kids on the bus due to the high temps and if you live in Louisiana you know during the school years we don't get a winter. We need newer buses and air for the drivers and kids. When temps get up 102 and maybe more it's time.
Jul 13th, 2017
Someone from Norfolk, VA signed.
Jul 9th, 2017
Someone from Austin, TX writes:
It is hard to believe that school buses in places like Texas operate without A/C during the summer, when outside temperature routinely exceeds 100 degrees and in the bus is even higher. It is a matter of time until a kid gets sick or even worse a driver gets sick while driving and loses control of the bus. Please take care of this now.
Jun 22nd, 2017
Someone from Tinley Park, IL writes:
I am a paraeducator in a Summer School program for Special Needs students. I ride the bus with 6 students some of which are harnessed for safety reasons and one is in a wheelchair, non-verbal and has many health implications. It is unimaginable that the importance of air conditioning on these buses is not an absolute priority. Some students I have worked with in the past have even had seizures that were brought on my excessive heat. I understand there are budgets and such to consider but the safety and health of children should be on the top of the list! This is not ok. Parents please speak up. This is an important issue that I have seen ignored for too long.
Jun 12th, 2017
Veatriz Q. from Fort Lee, NJ signed.
Jun 9th, 2017
Someone from Chicago, IL signed.
Jun 9th, 2017
Carlitta T. from Chicago, IL signed.
Jun 3rd, 2017
Marsha B. from Sanderson, FL writes:
Please provide air conditioned buses for our children. My grandson suffers from allergies and chronic asthma. He's gotten off the bus, vomiting because he's so hot, he can't breathe and coughs until he vomits. Perhaps if you tried breathing through a straw, you would understand what it feels like to not be able to breathe. Compound that suffocating feeling with humid heat!