Request Congress to Extend OSHA Protections to School Bus Operations and School Buses.
Messages Sent So Far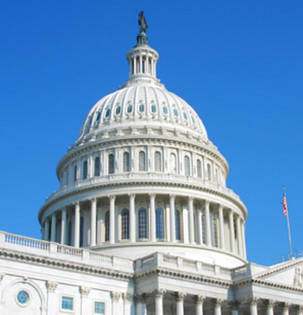 There is a loop hole in federal regulations that does not protect school buses and school bus drivers from OSHA type violations. This is clearly contrary to congressional intent. The purpose that Congress expressed in the Occupational Safety and Health Act of 1970 (Public Law 91-956) is ?to assure so far as possible every working man and woman in the Nation safe and healthful working conditions and to preserve our human resources? to ?assure ? that no worker will suffer diminished health, functional capacity, or life expectancy as a result of his work experience.?<br />
<br />
This also exposes over 23 million schoolchildren to the same occupational environment as school bus drivers. This lack of protection is clearly unreasonable, arbitrary and capricious. All workers need the same protections. A school bus is a job site and is the working environment for a school bus driver. Now is the time to start protecting your school bus driver and your children.<br />
<br />
Occupational illnesses, injuries, and reduced productivity are caused by the working environment on a school bus. Heat stress, fumes from exhaust or diesel fuel, fuel and grease tracked onto the buses by mechanics, sick students coughing and sneezing in a closed bus, body fluids such as vomit and urine, are a few examples of the possible problems on a school bus. Bus companies need to be required to clean these contaminants out of their school buses daily. <br />
<br />
The environmental factors of heat stress are air temperature and movement, water vapor pressure (humidity) and radiant heat. Workers at greater risk of heat stress include those who are older, are overweight, have heart disease or high blood pressure, or take medications that may be affected by extreme heat.<br />
<br />
School Bus Drivers are generally older and are not well-suited for heat stress environments. Most school buses do not have air conditioning; do not have adequate air movement and bus companies fail to provide drinking water on the bus; or an opportunity for the driver (or passengers/schoolchildren) to cool down. A full size bus has at least 32 windows that promote a greenhouse effect and the buses themselves are large metal boxes that get very hot and radiate heat back into the bus (like an oven). The following symptoms have occurred from heat stress on a school bus: excessive sweating and dehydration; dizziness; lightheadedness; fatigue; weakness; irritability; and being sick and vomiting.<br />
<br />
OSHA does not have specific regulations to deal with heat-induced occupational illnesses, injuries, and reduced productivity. These need to be added beyond the OSHA ?general duty clause?. See also, Criteria for a Recommended Standard: Occupational Exposure to Hot Environments, http://www.cdc.gov/niosh/86-113.html<br />
<br />
For the reasons herein, we urge the President and Congress to extend OSHA protections to school buses and school bus drivers; to add specific OSHA regulations for heat-induced occupational illnesses, injuries, and reduced productivity for all workers; to require bus companies to clean all contaminants from their school buses daily; and that air conditioning should be required on all school buses.<br />
<br />

Post Public Comments
Public Comments (1,100)
Oct 23rd, 2017
Sophano V. from Long Beach, CA signed.
Sep 28th, 2017
Someone from Land O Lakes, FL writes:
I am a school bus driver and being on that bus for 3 hours at a time without AC is torture. Yes, I chose this career, but I did because it is a rewarding job and I love it! I was a driver in Illinois 15 years ago, and the little bit of heat wasn't bad. But down here in Florida is terrible! I have one kindergartener that is on the bus for 40 minutes in the morning and in the afternoon. The rest of the kids are on the bus anywhere from 15 minutes to 25 minutes. The kindergartener falls asleep on the way home almost every day. He is exhausted and so am I. My daughter is a bus rider, but thankfully she is only on the bus for about 5 to 10 minutes. She is, however, very hot in that little time.
Sep 26th, 2017
Dr. Kristin B. from Lehigh Acres, FL writes:
Will it take another case of heat stroke or death for the Florida Department of Education to make the 2012 REQUIRED air conditioning changes on all school buses? A parent can be judged negligent and jailed for leaving a child in a hot car. But our children are being left on buses during thunder and lightning storms, according to dismissal procedures, without the benefit of open windows or proper air conditioning. The first week of school 2017, Lee County dismissal was halted for over two hours. The temperatures soared inside the buses. My daughter came home beet faced with hair and clothing soaked. This is not only not okay, it's illegal!
Sep 26th, 2017
debra b. from Celina, OH writes:
My three-year-old has heat stroke from being on a bus with the bus driver and aid and told that she was not allowed to roll down the windows because the kids might throw something out the windows or put their hands out the windows mind you my three-year-old and all the rest of the 3 yr olds are fastened into seat belts. It was 90 degrees with a feel of 102. Im extremely upset right now and im pushing this all the was up.
Sep 23rd, 2017
Someone from Essex, MD writes:
When is something going to be done about this horrible situation on public school buses. All of the children are at risk not only from the heat but also the fact that the driver is forced to be on that horrifically hot bus and could pass out or have a stroke at any given moment. What is wrong that those in charge are not making sure these students are protected from this danger. And even more what is wrong with the parents. Why aren't you rallying and picketing and complaining? These children NEED YOU to make this happen.
Sep 20th, 2017
Someone from Laredo, TX writes:
I live in east tx, both my daughters ride the bus home. Here the temperatures rise too and the fact that its hot and humid with no air running makes it worse for our children to ride the bus home. Ive watched both my daughters get off the bus sweating and my oldest had to be rushed to the hospital afterwards due to a heat stroke!!! My children dont have to be going thru any if this nor should any child!!! I spoke to the superintendent and obviously didnt give a crap since shes not his child!!! I am beyond furious at this point!!! Something needs to be done!!! I pay my taxes on time and my children have every right to ride a school bus equipped with a/c!!! What are you waiting for to act!?! For a child to die of a heat stroke!!!??? Why dont you ride the bus in these weathers and then come back to us with a better response as to why school busses dont have air!!! Ridiculous!!!
Sep 20th, 2017
Parrish S. from Baton Rouge, LA writes:
My sons ride a public school bus in the East Baton Rouge Public School System the heat index is well above 100 in September. Ona bus the temperatures are higher than the 90+ that it is outside. My children are drenched in sweat when they exit the bus and they are so thirsty and sometimes say their head hurts. I am appalled at the care our children receive on a bus, as well as the bus driver. This is unacceptable! I should not have to drive carpool when I pay taxes for my children to ride a bus.
Sep 14th, 2017
Donna L. from Virginia Beach, VA writes:
I drive a school bus. During the warmer months it is regularly over 100 degrees on my bus. It's bad for the kids, who are on the bus for about 30 minutes, but I am on the bus for two and a half hours. I personally have suffered from heat related illness as a result of the heat on my bus. I need to be mentally sharp to keep everybody safe, it is hard to do be mentally sharp with heat exhaustion. It isn't just a comfort issue, it is a safety issue!
Sep 1st, 2017
Sharon J. from Los Angeles, CA writes:
School buses should be required to have AC!!!! This is just horrific. Children and the bus drivers are suffering!!!!
Aug 30th, 2017
Mary M. from Loma Linda, CA writes:
I watched my child unboard from a bis with no AC yesterday in 111 degree weather in So. California. I was so upset to see my child covered in sweat. Her hair was wet and so was her shirt. This is unacceptable!!! I'm furious. This must change!! Immediately >:(