Repeal The Burns Amendment, Restore The Wild Free-Roaming Horses & Burros Act
Messages Sent So Far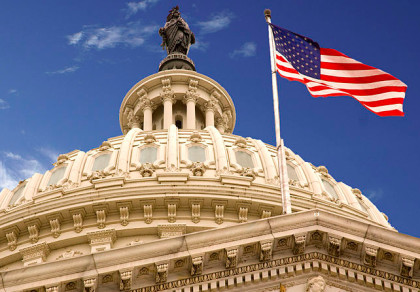 From 1971 until 2004, wild horses and burros were protected from slaughter. In 2004, they lost that protection and we want their protection restored.

On December 15, 1971, Congress enacted 16 USC Ch. 30, popularly known as the "Wild Free-Roaming Horses and Burros Act" (WHBA) and declared "that wild free-roaming horses and burros shall be protected from capture, branding, harassment, or death; and to accomplish this they are to be considered in the area where presently found, as an integral part of the natural system of the public lands.

On November 12, 1996, the WHBA was amended and Section 9 was added, wherein "the Secretary may...use motor vehicles, fixed-wing aircraft, or helicopters, or to contract for such use...".

On December 8, 2004, Sec. 142 of H.R. 4818, added by Senator Conrad Burns, R-MT, amended ?Federal law to: (1) eliminate the prohibition on the sale or transfer of wild free-roaming horses or burros (or their remains) under the protection and management of the Secretary or the Secretary of Agriculture for consideration for processing into commercial products; and (2) set forth requirements for the sale of such excess horses and burros and their remains." Subsequently Section 3 of the WHBA was amended by the addition of: "e) Sale of Excess Animals. (1) In general. Any excess animal or the remains of an excess animal shall be sold if (A) the excess animal is more than 10 years of age; or (B) the excess animal has been offered unsuccessfully for adoption at least 3 times. (2) Method of sale. An excess animal that meets either of the criteria in paragraph (1) shall be made available for sale without limitation, including through auction to the highest bidder, at local sale yards or other convenient livestock selling facilities...(4) Effect of sale. Any excess animal sold under this provision shall no longer be considered to be a wild free-roaming horse or burro for purposes of this Act.'' This amendment became known as ?The Burns Amendment?.

Thousands of our wild horses have been sold and slaughtered as a result of this amendment. Any wild horse or burro more than 10 years old OR not adopted after being offered three (3) times can be sold without limitation, INCLUDING weanlings, pregnant mares and elderly band stallions that have lived their entire life on the the range. THIS IS WRONG!!

I, the undersigned American citizen, DEMAND that Congress REPEAL §803(a) of Public Law 104?333, as well as §142(a)(1) and §142(a)(2) of Public Law 108?447.
Post Public Comments
Public Comments (8,344)
Apr 5th, 2017
Someone from Longboat Key, FL writes:
the law is right, now enforce the law!
Mar 12th, 2017
Donna B. from Minneapolis, MN writes:
Repeal The Burns Amendment, Restore The Wild Free-Roaming Horses & Burros Act!!
Feb 19th, 2017
Someone from Cotati, CA signed.
Feb 12th, 2017
Barbara D. from Abington, MA writes:
Stop the transport over borders to bring horses & burros to slaughter. Repeal the Burns amendment!
Feb 3rd, 2017
Kathy Jo W. from Grants Pass, OR writes:
NO more slaughtering and butchering horses for human consumsion. Horses should ONLY be used as pets and as transportation and work animals, not for food.
Jan 30th, 2017
Toni S. from Shelby, MI signed.
Nov 26th, 2016
Christina G. from Astoria, NY writes:
Animals have a right to be treated humanely and with compassion. They are not lifeless objects.
Nov 22nd, 2016
Lea T. from Atlanta, IN writes:
THERE IS NO QUESTION HERE!!! THEY SHOULD NEVER HAVE BEEN REMOVED, EVER!!! AND WE THE PEOPLE OUTNUMBER THE CATTLEMEN GREATLY, SO I WOULD THINK OUR VOICES SHOULD BE HEARD, AS WE ARE THE PEOPLE!!!
Nov 21st, 2016
Kristin H. from Spooner, WI signed.
Nov 20th, 2016
Someone from Cotuit, MA signed.