Remove The Electoral College Voting!
Messages Sent So Far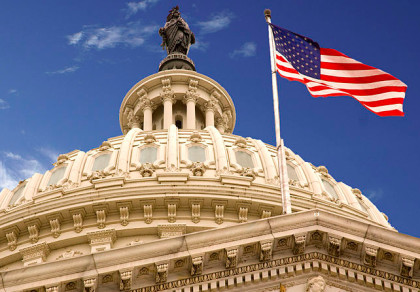 Hi,

I wanted to start a petition to remove the Electoral college vote and make it more freely to vote for president. Like the people of the United States should. The electoral college vote does not give people freedom to vote for President.It should be the majority of the votes that go to the winner. Please please let me start a petition soon.
I have many friends who would help me write a petition that is easy to understand and for the people. Thanks!

-Danik Sirotinsky


Post Public Comments
Public Comments (1,544)
Mar 5th, 2017
Someone from Oviedo, FL signed.
Feb 7th, 2017
tonya s. from Kansas City, MO writes:
Read your history on how this electoral vote process came into play. Once you do that, you should not have any issue with signing this petition.
Feb 6th, 2017
Someone from Louisville, KY signed.
Jan 25th, 2017
Emmit H. from Castro Valley, CA writes:
Yes please remove the electoral college because it is outdated and unfair! Was the electoral college initiated to help the slave states back in the time of slavery? I am infuriated knowing my vote in California carries far less weight than a vote in Wyoming...totally unfair. The president should be elected with the most votes from every American citizen whose individual vote should carry equal weight. We outlawed slavery more than 150 years ago as we should have the electoral college and every US citizen should have an equal vote in every state, rural and urban.
Jan 25th, 2017
Someone from Palmdale, CA writes:
Jan 25th, 2017
Phyllis F. from Fishers, IN writes:
Please let me know when there is a petition. I will gladly sign.
Jan 23rd, 2017
Someone from Woodstock, MD writes:
much needed ASAP as it wil certainly be an uphill battle
Jan 23rd, 2017
Judith L. from Cape Coral, FL writes:
We are not a democracy until the majority vote rules.
Jan 22nd, 2017
Someone from Pottstown, PA writes:
Please let me know when that petition is ready i know a lot of people who will get out there and get millions of signatures and i have family in a lot of states that i can get involved
Jan 22nd, 2017
Someone from Bakersfield, CA writes:
The electoral college has failed to represent the people. They have voted against the population majority vote. It's time to make the people's voice stronger than the electoral college.