Remove Attorney General Loretta Lynch from office!
Messages Sent So Far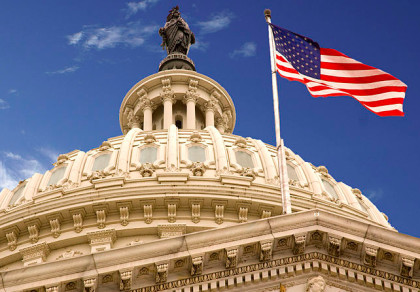 We the People would like Attorney General Loretta Lynch removed from office She has shown a total disregard for the constitution. A total lack of acknowledgment of what the American people want. She is using her office to spit the American people rather than unify them. Racial and sexual tensions are at a all time high. Her department is the cause of much of it. It is almost like it by design that the American people are being pushed into more and more violence.
Post Public Comments
Public Comments (640)
Mar 30th, 2017
Enrique C. from Mesa, AZ writes:
It's well past its time here, we are at our nation's end, shouldn't the ''lawless'' be tried for their crimes against every citizen, human being in America? Trillions stolen, and we have to pay it back? Where are all of the signatures for this, that's part of why we're sinking, and this woman just laughs, filthy rich and above the law. God forgive us, and heal our land......
Mar 22nd, 2017
adam c. from amity, AR signed.
Mar 9th, 2017
Cindy K. from Maumee, OH writes:
Her blatant disregard for the laws and the Constitution of the United States of America are valid proof that she should be removed from this office. When she met with Bill Clinton on the tarmac, that was the end of her career. Abuse of power!
Mar 6th, 2017
Andrew W. from Huntersville, NC writes:
http://yournewswire.com/loretta-lynch-blood-death-trump/ Former Attorney General Loretta Lynch has called for civil war in the United States, demanding ?marching?, ?blood? and ?death? in the streets until President Trump is dragged from office, in a chilling video posted to her Facebook page. ARREST THIS OBAMA Cock BLOWING CHIMP-EARED B!TCH NOW for Terrorist Threats against President Trump and continued Sedition against The United States
Feb 24th, 2017
Shaunda J. from Virginia Beach, VA signed.
Feb 19th, 2017
Fran D. from Cotati, CA signed.
Feb 10th, 2017
Someone from Richmond, VA writes:
Get her*****outts here!!!
Feb 2nd, 2017
Andrew W. from Huntersville, NC writes:
The Treasonous Negress has already fled to her "Hidey Hole", along with that "Fast and Furious" Obama Cohort, Eric Holder, who IS responsible for Multiple Deaths through that Illegal Operation
Jan 30th, 2017
Amy H. from Oxnard, CA writes:
Repeal and Replace her PLEASE!
Jan 28th, 2017
Someone from Brooklyn, NY writes:
Loretta Lynch could have been a positive role models to all African American and all woman, but instead she blew it with the tarmac scandal and other issues.