Reforming Marijuana Laws in the State of Indiana
Messages Sent So Far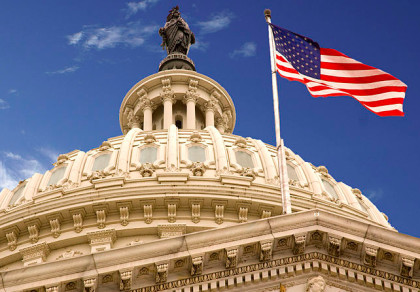 I consent to vote to reformation of marijuana laws and to reform Indiana State laws by signing this petition.<br />
<br />

Post Public Comments
Public Comments (724)
2 days ago
Someone from Crawfordsville, IN signed.
Sep 26th, 2017
Someone from Anderson, IN writes:
My dad has epilepsy and I also know others who suffer with pain who can barely walk and lots of loved ones with cancer who need relief please help these people so heartbreaking seeing so many suffer and veterans with postdramatic stress disorder so many people need relief it is just sad
Sep 26th, 2017
Someone from Hillsboro, IN signed.
Sep 21st, 2017
Someone from Westfield, IN writes:
Cannabis needs to be legalized in Indiana. It's safer than prescribed medications. You can't overdose on marijuana you can't die from marijuana. You can however die from overdosing on prescription medication. This state sucks because all the police care about is making money for the state on all the marijuana busts.
Sep 8th, 2017
Someone from Indianapolis, IN writes:
Hi I am a Opiate attic, and even though I've been off opiates going to the streets to get , I still take the Rx Suboxone and still a slave to opiate . I've been on suboxone for 5 years now and have been on Ritalin for 2 years. I'm not Just a attic , I'm also Autistic, and have Arthritis 3 places in my lower back. If I had the option to Receive cannabis I would immediately start lowering my suboxone doses then Eventually get off the opiates for good. As for the Ritalin I could stop taking Immediately. I've been a drug attic since 17 and 35 years old now. Cannabis is something that would help with all of my conditions. I simply can't leave my life here in Indiana. So I say yes to Indiana cannabis. Thank you :-)
Sep 7th, 2017
Mark B. from Evansville, IN writes:
In my teens I suffered from depression. I had been prescribed antidepressant medication which worked for a little while to dispel the depression then the medications abruptly served to exacerbate my depression causing me to develop suicidal thoughts and tendancies, heightened anxiety and chronic bouts of insomnia. I was prescribed another medication to aid in managing my depression that caused me to black out and awaken in strange places with no recollection of how I had arrived there without the slightest of notions as to what I was doing. The last time I took the prescribed medications resulted in another black out but this time when I came to my senses (for lack of better terminology) I was out of breath and wielding an axe. I deduced from my surroundings that I had been attempting to chop down a very large tree adjacent to me. I was mortified that I could undertake such violent and rigorous activity as an unknown side effect of taking these medications with absolutely no knowledge of the present, logic, reasoning or recollection. I turned to recreationally smoking marijuana as an alternative to pharmaceutical medications to treat my depression as well as the subsequent anxiety and insomnia that I experienced while severely depressed. I discovered that I was able to quell the overwhelming feelings of doom and hopelessness as a result. My anxiety level lessened greatly, as I was not experiencing the depression as I had been previously and that I was able to maintain a normal sleep schedule and have have a renewed sense of self, a newfound energy that my depression would not allow for me to sustain and a strong hope for the future which I hadn't experienced in years as a result of being depressed. I self-medicated using Marijuana for roughly a calendar year. After that year I made the choice to stop my recreational use of pot and have not suffered any depression, suicidal thoughts or tendancies since I made that life changing decision to stop taking my medications that were allegedly supposed to help me cope, manage my depression and anxiety and allow me to move past it but subsequently made me experience the lowest period in my life. I was 16 when I experienced my severe depression. My life hadn't even began yet and I truly believed that it was pointless and needed to end. Now I am a hard working, tax paying 33 year old adult male with a family that would not have been possible without substituting marijuana for pharmaceuticals. I am living proof of the medicinal properties of cannabis when used to treat mental illnesses and medical conditions.
Aug 16th, 2017
Someone from Lewis, IN writes:
It's 4:03 am and I'm awake because I've had two seizures already this morning. All if which could've been prevented if Indiana would just legalize medical marijuana. It's proven many, many times over and over again. So, please put yourself in my shoes and then tell me how you feel. Do to my epileptic seizures I can no longer drive, ride my motorcycle, or even take a bath. Just look at it from my pov.
Jul 7th, 2017
Someone from South Bend, IN writes:
I would like to treat my anxiety and depression with medical marijuana. I still feel depressed while on antidepressants.
Jun 5th, 2017
Jd B. from Crawfordsville, IN writes:
Wake up this plant is beneficial medically and for life health and prosperity. Save a life. Legalize marijuana now
May 31st, 2017
Someone from Terre Haute, IN signed.