Reduce the 85% prison mandate terms for first time violent offenders.
Messages Sent So Far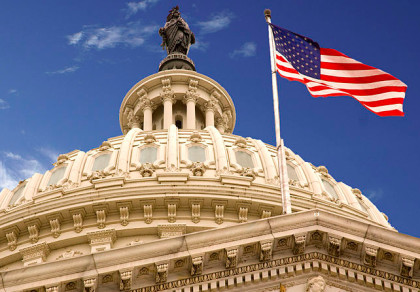 Missouri is an 85% mandate state on prison terms. Our prisons are supposed to be rehabilitation facilities. They are meant to rehabilitate the inmates to make them readjust them selves to society to be a better person. First time violent offenders should be given a second chance, when they show that they have completed the necessary programs to sustain a healthy and productive life on the outside. There are inmates that have been locked up since young adulthood. Parole boards hands are tied and they are not allowed to distinguish and give the ones credit for the good work that they do. Give credit where credit is due. Allow inmates to receive early release, and credit for their lifestyle changes while being incarcerated. After serving these long extreme sentences they become institutionalized and makes it hard for them to function in everyday life. Give them the opportunity to be a father, mother, son, daughter, husband, or wife again. Let prisons be rehabilitation centers and reduce the 85% mandate law. Give parole boards back the right to make decisions. After all they are the ones that sit down and talk to the inmates and know their situations. This will also reduce the costs tremendously being spent yearly to house these individuals. This will allow money to be spent for more important issues that we face today.
Post Public Comments
Public Comments (4,655)
May 29th at 1:10 am
Leo T. from Woodbridge, VA signed.
1 day ago
Denise C. from Windsor, MO writes:
When will this bull crap of a law change????
1 day ago
Kontia B. from Saint Louis, MO signed.
May 19th, 2017
Crystal T. from Cape Girardeau, MO signed.
May 3rd, 2017
Joycelyn H. from Duncanville, TX signed.
May 2nd, 2017
Tina P. from Carthage, MO writes:
My son is a first time violent offender and he's not even violent. He got 13yrs. He's never been to prison. This is first time. He's been in Missouri prison since 2013. So he's still got a lot more time to go. He's got young kids that will be grown and out of school by the time he gets out. Please he deserves a second chance.
Apr 28th, 2017
Terri M. from Bowling Green, KY writes:
I guess this is only for this state My son is in ky he felt he had to take a plea he was guilty of some ,but not all offenses
Apr 25th, 2017
Tania S. from Rochester, NY signed.
Apr 21st, 2017
Nicole R. from New York, NY signed.
Apr 17th, 2017
Marilyn Y. from Festus, MO signed.