STOP HR 475 - Protect Veterans Post 9/11 GI Bill Benefits
Messages Sent So Far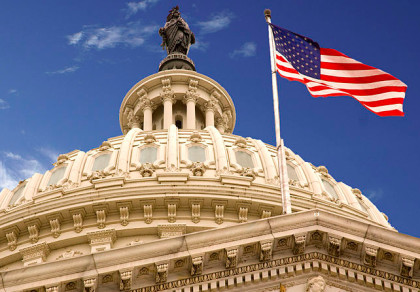 This Bill discriminates against Veterans wishing to use their benefits to become professional pilots.

Don't be fooled by its name, House Bill HR 475 titled: "GI Bill Processing Improvement Act of 2015" will eliminate the opportunity for Veterans to become professional pilots after serving their Country and earning their Post 9/11 GI Bill Benefits.

If passed, HR 475 "Prohibits VA from including flight training fees in the in-state tuition and fees at public institutions of higher education (IHEs) that are covered by post-9/11 veterans' educational assistance."

See https://www.congress.gov/bill/114th-congress/house-bill/475

This bill places an immediate CAP of $20,000 on the ANNUAL, TOTAL tuition & fees covered by the Post 9/11 GI Bill by including PUBLIC as well as private colleges in the annual CAP!

These effects are immediate and will apply to ALL current and FUTURE Veterans who wish to use their earned benefits to become professional pilots. Moreover, Veterans currently enrolled in Flight Training will lose their funding.

PLEASE HELP - TELL YOUR FRIENDS. SIGN THE PETITION!
CALL YOUR REPRESENTATIVE - TELL THEM TO STOP HR 475.

Please comment (respectfully) on - Bill Sponsor - Congressman Wenstrup's Blog
http://wenstrup.house.gov/news/documentsingle.aspx?DocumentID=398694

Visit and "Like" the Facebook page:
https://www.facebook.com/pages/Stop-HR-476-Protect-Veterans-Post-911-Benefits/1552287895036776
Post Public Comments
Public Comments (7,802)
2 days ago
Sandra F. from Piscataway, NJ writes:
NO! Isn't that the incentive for having these men and women write this nation a blank check of their lives to do with as see fit? This must never happen. LEAVE THEIR GI BILL ALONE.
Apr 15th, 2017
alisa v. from Oxnard, CA signed.
Apr 12th, 2017
Stephen T. from Ventura, CA writes:
Leave the veteran's benefits alone. If someone wants to become a pilot, so be it. They are attempting to become viable tax paying citizens.
Apr 2nd, 2017
Barnypok D. from New Tazewell, TN writes:
RypcuM http://www.LnAJ7K8QSpkiStk3sLL0hQP6MO2wQ8gO.com
Mar 21st, 2017
Barbara P. from Fort Myers, FL signed.
Mar 10th, 2017
Someone from Oxnard, CA writes:
Why is this even an issue. Leave our Vets and their benefits alone!!
Jan 22nd, 2017
Danielle k. from Gladstone, OR writes:
Wow I can't believe that America is coming to this you wanted to take away land that you already gave the Indians to do that stupid Pipeline and now you want to take away the resources selection to just went and save your f***********pursue their future when they get out of the military that's so fuc king wrong
Jan 20th, 2017
Lynette S. from Ventura, CA signed.
Jan 20th, 2017
Douglas E. from Ventura, CA writes:
Please help stop HR475 veterans should be allowed to become professional pilots.
Jan 6th, 2017
Someone from Blanchard, OK signed.