Proclamation to Establish August as Gastroparesis Awareness Month
Messages Sent So Far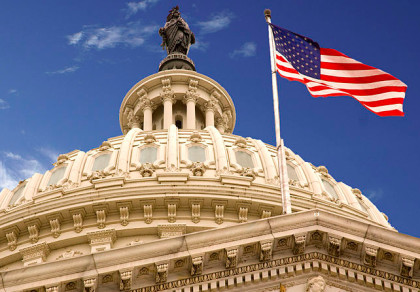 Whereas, gastroparesis is a chronic illness which, according to the National Institutes of Health (NIH), affects more than 5 million Americans; and <br />
<br />
Whereas, gastroparesis, or "paralysis of the stomach," is a digestive/motility disorder which causes those afflicted to experience debilitating pain, nausea, vomiting, early satiety, and can lead to serious complications such as malnourishment, dehydration, extreme weight loss or gain, and overwhelming fatigue; and<br />
<br />
Whereas, most of those diagnosed with gastroparesis are labeled idiopathic, and despite extensive testing, cannot be certain of the cause of this disorder, and therefore face treatments which address only the symptoms and not the cause of their disease; and<br />
<br />
Whereas, despite the significant impact on the lives of those living with gastroparesis, there is little public awareness, no known cure, and few effective treatment options or medications; and<br />
<br />
Whereas, we seek more research, additional treatment options and effective medications, better support, normalcy in our daily lives, and hope for our future; and <br />
<br />
Whereas, we seek to educate the medical community and the general public regarding the devastating effects of this disorder and promote awareness of our condition for the good of the public health;<br />
<br />
Now, therefore, we, the people directly affected by this disease and those who support us, ask that you officially proclaim August as Gastroparesis Awareness Month in the United States.
Post Public Comments
Public Comments (2,056)
Aug 10th, 2017
kelly n. from Thomasville, NC signed.
Aug 10th, 2017
kelly n. from Thomasville, NC signed.
Aug 9th, 2017
Alice B. from Hobbs, NM signed.
Nov 9th, 2016
comm c. from Oaks, PA signed.
Sep 23rd, 2016
Someone from Owensboro, KY signed.
Aug 31st, 2016
Someone from Belen, NM signed.
Aug 13th, 2016
Someone from Winona, MN writes:
My 36year old daughter is surfing with GP and to watch all that she has to go through is unbearable sometimes,the pain she has to deal with on a daily basis is unreal, I don't understand why doctors are so uncaring and that she's doing this stuff to her self or that she's faking it,No one would every wish this on anyone.It is real and doctor's and other people need to believe it,there is so much more to her story but like you all don't really care anyways,cuz its not you or one of your loved ones!!!!!!!
Aug 11th, 2016
Someone from Belvedere Tiburon, CA writes:
My 34 yr old daughter is struggling w/this & POTS - depressing for her & her mom who feel so helpless to help! Even Mayo hasn't been able to do much but diagnose it. Hope help comes soon.
Aug 11th, 2016
Someone from Minneapolis, MN writes:
This disease/disorder is a very serious illness. It is like have a stomach virus everyday forever. Some will not survive. There is very little knowledge or consistant protocol for treatment and no research for a cure. Doctors just do not know what to do. Some just do not want to treat a patient with this disease. Unless we get some research which leads to effective treatment or even a cure, there will more people loosing their lifes, or suffering the rest of their life. For me, I am in my 60's and will probably not be here when there is an effective treatment or cure. Make this proclamation to bring more awareness and possibly more research.
Aug 7th, 2016
Someone from Millis, MA signed.