Pressure Egypt to Protect the Copts and Prosecute Perpetrators of Violence
Messages Sent So Far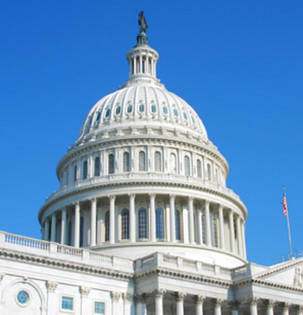 As your constituent, I write to you regarding a matter that has not only affected my family and me, but also millions of people around the world during this holiday season.

As you may have heard, on January 1, 2011, Coptic Orthodox Christian worshipers in Egypt were leaving a New Year?s Day mass just twenty minutes after midnight, when powerful explosives were detonated directly in front of the Two Saints Parish (Al-Qidiseen) in Alexandria, Egypt. The blast targeted Egyptian Christians, slaughtering over twenty-three people and injuring at least one hundred others, as reported by all major news agencies. Among the several videos taken of the attack is one from inside of the church taken by its CCTV cameras, showing the whole building quake. Fr. Maqar, the priest of the church, explained that the blast scattered blood reaching up to the third floor.

Unfortunately, this week's bombing was not the only attack Egyptian Christians have faced within the last year. On January 7, 2010, a drive-by shooting in Egyptian province Naga Hammadi killed six Copts after a Christmas Day mass. Since September 2010, every Friday for four months, thousands of protesters filled the streets of Alexandria with insults and accusations against the Coptic Church and its leader, Pope Shenouda III. There was no state security reaction to these protests, but on November 24, 2010, state security stormed Coptic Christians as they held vigil in a church in Giza, Cairo, firing tear gas, rubber bullets, and live ammunition, killing two Copts, injuring dozens of others and arresting 156 of them because of a building permit issue. It is a bitter fact that these are merely examples of the systemic discrimination and persecution non-Muslims face in Egypt today. You can read more about such violations of human rights from the International Religious Freedom Reports of 2009 and 2010, as published by the U.S. Department of State?s Bureau of Democracy, Human Rights, and Labor.

It is clear that Egypt is becoming an increasingly hostile environment for non-Muslims, especially Coptic Christians. If the Egyptian government is truly serious about protecting the Copts in Egypt and promoting national unity, it must immediately

? Implement and tighten safely measures around all churches in Egypt to hinder any future attack.
? Bring to justice the perpetrators and planners of the bombing in Al-Qidiseen Coptic Orthodox Church in Alexandria.
? Stop attacking and detaining Egyptian protesters who are expressing their anger and grief over the bombing in Alexandria.
? Release any protesters currently being detained.
? Sentence ALL the perpetrators of the Nag Hammadi killings.
? Prosecute Mohammed Selim el ?Awa, Dr. Mohamad Emera, Dr. Zaghlol El Nagar and all other ?intellectuals? and imams that have incited violence against the Copts on television, the radio, and during Friday prayers at mosques over the past four months.

As you may have also heard from the media, Coptic churches all over the world, including the United States, are on high alert due to online threats against them by Al Qaeda related groups. Therefore, it is of utmost urgency that you to put continuous pressure on the Egyptian government about the above points. As an American who enjoys freedom of speech and religion, I believe these freedoms are the rights of all human beings.

I thank you deeply for your attention to this matter.


Post Public Comments
Public Comments (1,849)
Sep 22nd, 2015
Someone from Washington, DC writes:
STOP THE ISLAMIC TERRORISM AGAINST COPTS IN EGYPT NOW
Sep 22nd, 2015
Someone from Washington, DC writes:
STOP THE ISLAMIC TERRORISM AGAINST COPTS IN EGYPT NOW
Jun 24th, 2013
Someone from Graham, TX writes:
To the 7 Churches of REVELATION I write my testimony. My name is Melissa Neff and I am sorry that I am late to give it to You THIS LETTERS SHAME ON ME!!! I Pray that God will for give me I am now 25 and I died at 15. So I should have written to you all 10 years ago, but I HAD FOLLEN ASLEEP !!! I died as a freshmen in high school at Graham, Tx from trying to fit in at school. My friend Casey talked me in to doing a pill-popping competition that she 'won'; & by lunch she started to seizure & to die. News of her DYING made it 'round the school, when I heard what had happened to her I began to cry & repent cause I knew what I had done & didn't want to die. I repented for God knows how long & tried repeatedly to throw up, but in my shame it would not come up!!! I didn't tell any one not even my family after school was over cause of my shame of what I had done & the vice principle told my mom that they thought that I had taken them TOO, like Casey, but I lied to them all in my shame!!! My mom & sister believed my lie TOO so they went to the store & I told them I was sleepy so I didn't go with them to the store!!! I laid down on my sisters bed by my self crying & repenting to God in hope he would save me from what I had done to my self!!! I fell a sleep & I died right there in my sister's bed!!! I woke up in a circle field of wheat!!! Casey was already there before I got there!!! and around the wheat were big dark trees!!! out of the trees came the reaper!!! he grabbed Casey before she could even scream!!! right there in front of me!!! Then he came at me!!! I cried,?JESUS!? for fear of what I had done and I felt a hand grab me on my left shoulder and pulled me up before the reaper got me!!! ?& then I found my self on a mountain!!! I looked to my left to see who had saved me!!! and I saw JESUS!!! He was pointing, I looked down & there were people who talked English!!!just like u & me!!! and the people were on a beach and they were screaming at the top of there lungs!!!WE DON'T NEED YOU!!! You haven't been here all this Fing time!!! AND they where shooting rockets at the sky!!!I looked up to see what they were talking to and it was GOD His face was in the clouds!!! from there I was taken to see God Kingdom that was put on Earth AND four angles at each corner of God Kingdom. Then I woke back up-alive and amazed at what Jesus showed me!!! Then when I woke up, I told my mom every thing that had happened & what Jesus showed me!!! she opened up the Bible to God Words (in red) IN REVELATION!!! I OPENED THE BIBLE to Revelation!!! which I had never read before In my life REVELATION!!!!!!!!!!! Revelation chapter 1:7 Behold, He comes with the clouds, and every eye will see Him, and the ones who pierced Him, and all tribes of the earth will wail on account of Him. Yes, Amen. Revelat
Sep 27th, 2012
Someone from Hagerstown, MD writes: