Please Vote 'Yes' on HR3012
Messages Sent So Far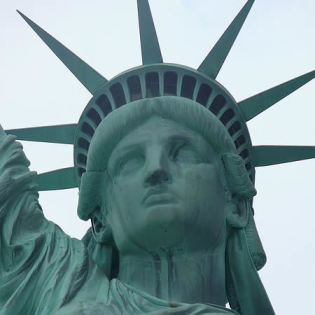 Dear Senator,

I am writing to you to request you for your support for H.R. 3012 - Fairness for High-Skilled Immigrants Act.

This bill passed the US House of Representatives on Nov 29th with 96% support (Final vote tally was 389-15) and is now pending action in the Senate. The vote was a bi-partisan expression of support for an issue that is long overdue and needs congressional action immediately.

The bill does not increase the number of immigrants in the United States. It only creates a technical fix by making the system first-come first-serve. Currently, the system allocates green cards each year by limiting green card numbers on a per-country basis. This causes individuals from two different countries to wait at different times even when they have same type of job and same qualifications. Employment based immigration was designed and created in order to facilitate employers who want to be competitive in a global economy and recruit foreign workers when no US citizens are willing, qualified or available to fill certain positions. The goals of employment based immigration are purely economical. On the other hand, the per-country quota aims to establish and preserve diversity. And therefore the per-country quota makes sense for family based immigration. However, for employment based immigration, the system must work in a first-come first-serve basis.

I would like to bring the following facts to your attention regarding H.R 3012:

1. This bill does NOT increase the number of immigrants allowed in the United States. Employment-based immigration will continue to have the same annual numerical ceiling.

2. This bill eliminates an archaic provision of the current employment-based immigration law that discriminates the amount of time an employment based green card applicant needs to wait based on his/her country of birth.

3. This bill will have no impact on the diversity of the immigrant pool (much less the diversity of the population of United States) because it only impacts a small percentage of the total immigrant pool entering United States.

4. This bill is a product of patriotic minds on both sides of the aisle working together to produce small, beneficial results for the US economy. It has passed the House of Representatives with a 96% approval - a rare feat in today's times.

I request you to support H.R. 3012 with your honorable colleagues from both sides of the aisle. I am conscious of how deeply contentious any immigration policy decision can be for elected officials. Years of partisanship and division over the issue have proven how difficult it is to resolve these issues. However, what you have in front of you is a bill that puts aside all contentious aspects of immigration, and focuses purely on the singular aspect that every United States citizen agrees with - Attract the best and brightest in the world to its shores, just as it always has, irrespective of their country of birth.

Thank You.

Member Immigrationvoice
http://www.immigrationvoice.org
Post Public Comments
Public Comments (17,723)
May 26th, 2017
Someone from New York, NY writes:
"Solution lies in the problem itself". Issue is caused by abuse of the visa system. System abuse should be audited and abusers should be barred from the queue. Best and brightest and deserving people should be given preference. System is badly abused by IT. Deserving doctors and top school graduates from US and other countries (after certain # of years) should be given the first priority, within the country cap limit. System should not support mass immigration from any country or region. This causes issues in the society. Americans are suffering from nepotism, favoritism, EEO abuse in the Information Technology stream. Group of people from one country or region don't assimilate, in the office meetings they talk in their own local languages and give preference to people from their hometowns. This is bringing corruption to this country. To avoid this mass immigration, there should be cap at the first step in the PR process. How this system is abused.... for full overview go through these research details....this is not personal view or wishful thinking....... details are published based on data research...... http://heather.cs.ucdavis.edu/h1b.html#overview......... https://qz.com/977850/hyderabad-a-city-that-sends-the-most-software-engineers-to-the-us-has-the-worst-engineers-in-india/
May 2nd, 2017
UCR from Dubuque, IA writes:
Please support this bill - this bill ensures value based immigration to the US rather than bringing in people at random. This is what the president promised during the elections.
Aug 29th, 2016
Someone from Plano, TX signed.
Aug 29th, 2016
Someone from Plano, TX signed.
Jul 13th, 2016
Someone from Mountain View, CA signed.
Nov 13th, 2015
Someone from West Jordan, UT signed.
Sep 29th, 2015
Someone from Corpus Christi, TX signed.
Sep 21st, 2015
Someone from Henrico, VA signed.
Aug 15th, 2015
Someone from Quincy, MA signed.
Aug 15th, 2015
Someone from Arlington, MA signed.