Please Vote 'Yes' on HR3012
Messages Sent So Far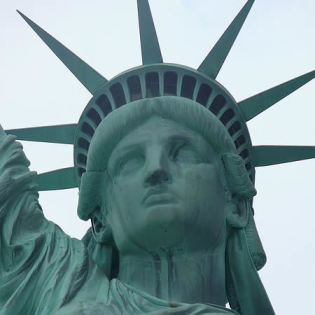 Dear Senator,<br />
<br />
I am writing to you to request you for your support for H.R. 3012 - Fairness for High-Skilled Immigrants Act. <br />
<br />
This bill passed the US House of Representatives on Nov 29th with 96% support (Final vote tally was 389-15) and is now pending action in the Senate. The vote was a bi-partisan expression of support for an issue that is long overdue and needs congressional action immediately.<br />
<br />
The bill does not increase the number of immigrants in the United States. It only creates a technical fix by making the system first-come first-serve. Currently, the system allocates green cards each year by limiting green card numbers on a per-country basis. This causes individuals from two different countries to wait at different times even when they have same type of job and same qualifications. Employment based immigration was designed and created in order to facilitate employers who want to be competitive in a global economy and recruit foreign workers when no US citizens are willing, qualified or available to fill certain positions. The goals of employment based immigration are purely economical. On the other hand, the per-country quota aims to establish and preserve diversity. And therefore the per-country quota makes sense for family based immigration. However, for employment based immigration, the system must work in a first-come first-serve basis.<br />
<br />
I would like to bring the following facts to your attention regarding H.R 3012:<br />
<br />
1. This bill does NOT increase the number of immigrants allowed in the United States. Employment-based immigration will continue to have the same annual numerical ceiling.<br />
<br />
2. This bill eliminates an archaic provision of the current employment-based immigration law that discriminates the amount of time an employment based green card applicant needs to wait based on his/her country of birth.<br />
<br />
3. This bill will have no impact on the diversity of the immigrant pool (much less the diversity of the population of United States) because it only impacts a small percentage of the total immigrant pool entering United States.<br />
<br />
4. This bill is a product of patriotic minds on both sides of the aisle working together to produce small, beneficial results for the US economy. It has passed the House of Representatives with a 96% approval - a rare feat in today's times.<br />
<br />
I request you to support H.R. 3012 with your honorable colleagues from both sides of the aisle. I am conscious of how deeply contentious any immigration policy decision can be for elected officials. Years of partisanship and division over the issue have proven how difficult it is to resolve these issues. However, what you have in front of you is a bill that puts aside all contentious aspects of immigration, and focuses purely on the singular aspect that every United States citizen agrees with - Attract the best and brightest in the world to its shores, just as it always has, irrespective of their country of birth.<br />
<br />
Thank You.<br />
<br />
Member Immigrationvoice<br />
http://www.immigrationvoice.org
Post Public Comments
Public Comments (17,726)
Sep 30th, 2017
DIA R. from Minneapolis, MN signed.
Aug 31st, 2017
Someone from New York, NY writes:
Don't blame our country for laws and rights. We follow all the laws and have all the rights. We have no issues with our laws. If you are genuine, there is no nepotism, favoritism or corruption in this country.................................................. Get this straight in your heads. Now lets see who is not following the laws. Here are list of few fraud cases can't list all, as this is endless list. When we created these rules, we didn't consider how people will use the loopholes and take advantage of our system. America is a LAND of LAWS.................................................... http://www.mercurynews.com/2017/07/20/san-jose-businesswoman-pleads-guilty-to-h1-b-visa-fraud/.... http://indianexpress.com/article/india/indian-origin-woman-pleads-guilty-in-h1b-visa-fraud-scheme/.... https://www.americanbazaaronline.com/2017/08/10/indian-american-entrepreneur-rohit-saksena-sentenced-h-1b-visa-fraud/.... https://www.numbersusa.com/news/two-h-1b-fraud-cases-prosecuted.............................................. Now lets talk about why American's are losing their jobs and rights of immigrants............................... 1. Indian managers are inefficient, they don't know how to negotiate, have no management skills, have no knowledge of processes or project management, don't know how to deliver the projects within the budget (i.e. 35-40 work hour week). The only way they can manage the projects is ask the people to work till midnight, work over the weekends, ask them to work like slaves. American's knows "they have only one life", they know what they want in life, they refuse to work on these terms, so they are let go, as these Indian managers know there is pool of cheap indentured H1B immigrants available in the market. So they replace Americans with these cleap indentured workers. SLAVERY OF INDIANS BY INDIANS. Get the correct knowledge and courage to keep your rights before complaining about Americans. ............................................................... Now the question is......... Why do you accept slavery. Why don't you refuse to work more than 40 hours, this is labor law. Follow the laws, there are no issues. Are you afraid to loose your jobs, American's are losing their jobs too, but they don't accept slavery. Why don't you create a petition to all the H1B immigrants to send a letter to your employer No working more than 40 hours. Ask for overtime pay. Ask for salary you deserve. Laws and rights are there you have to know how to respect yourself. If you don't respect yourself, why anyone else will respect you. Employers are taking care of their benefits you take care of your rights. Don't be beggars, if you think you have the skills be the leaders. Only one life, living a life of respect is much better than living a life of uncertainty and slavery .................... ............................................................ 2. Another issue with working cheap and as slaves. Companies budget their spending on money, not on number of headcounts. If they can afford 4-5 Americans on $1M budget. They can afford 15-20 H1bs on same budget. They are ready to work overtime and over the weekends. So company gets more work hours within the same budget. This is causing 4-5 times more number of visas. Which is your problem. Take care of your problems, all the laws and rules are there. This is not an immigrant visa, this is work visa. Even if you get immigration, your work problems will still remain with you. American's don't hire based on skin color, but you do. You surround yourself with people from your country, hometowns or who speak your language. There are no problems in our System, the problem is within you, probably the way you are raised. No one is taking advantage of you, you are asking employers to take advantage of you. Respect yourself, only then others will respect you.
Aug 14th, 2017
Abraham A. from El Paso, TX signed.
May 26th, 2017
Someone from New York, NY writes:
"Solution lies in the problem itself". Issue is caused by abuse of the visa system. System abuse should be audited and abusers should be barred from the queue. Best and brightest and deserving people should be given preference. System is badly abused by IT. Deserving doctors and top school graduates from US and other countries (after certain # of years) should be given the first priority, within the country cap limit. System should not support mass immigration from any country or region. This causes issues in the society. Americans are suffering from nepotism, favoritism, EEO abuse in the Information Technology stream. Group of people from one country or region don't assimilate, in the office meetings they talk in their own local languages and give preference to people from their hometowns. This is bringing corruption to this country. To avoid this mass immigration, there should be cap at the first step in the PR process. How this system is abused.... for full overview go through these research details....this is not personal view or wishful thinking....... details are published based on data research...... http://heather.cs.ucdavis.edu/h1b.html#overview......... https://qz.com/977850/hyderabad-a-city-that-sends-the-most-software-engineers-to-the-us-has-the-worst-engineers-in-india/
May 2nd, 2017
UCR from Dubuque, IA writes:
Please support this bill - this bill ensures value based immigration to the US rather than bringing in people at random. This is what the president promised during the elections.
Aug 29th, 2016
Someone from Plano, TX signed.
Aug 29th, 2016
Someone from Plano, TX signed.
Jul 13th, 2016
Someone from Mountain View, CA signed.
Nov 13th, 2015
Someone from West Jordan, UT signed.
Sep 29th, 2015
Someone from Corpus Christi, TX signed.