Please Support H. R. 630 to modernize and preserve the United States Postal Service
Messages Sent So Far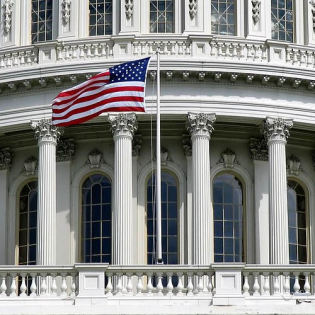 I am writing to you as a constituent to urge you to support H.R. 630 introduced by Rep. Peter DeFazio (D-OR4)<br />
<br />
This legislation would sustain the Postal Service, avert unnecessary closures that hurt communities and save American jobs. Most of the financial issues facing the United States Postal Service are due to short-sighted actions by Congress. Congress must unshackle USPS so we can deal with these problems and allow the Postal Service to better compete.<br />
<br />
Under this legislation, proposed cuts to Saturday delivery would be prevented. Providing fewer services and less quality will cause more customers to seek other options. Rural Americans, businesses, senior citizens and veterans will be hurt the most by ending Saturday mail.<br />
<br />
This legislation would let the Postal Service look for innovative new ways to make money by lifting legal bans on services such as notarizing documents, issuing hunting and fishing licenses and allowing shipments of wine and beer. It also would clear the way for the Postal Service to help customers take advantage of email and Internet services. <br />
<br />
Moreover, a commission would be created composed of successful business innovators and representatives from small business and labor to make recommendations on other ways the Postal Service could generate new revenue and thrive in the 21st century.<br />
<br />
This legislation would also rescind an onerous 2006 law pushed through a Republican-controlled House at the behest of President George W. Bush. Unlike any private business or other government agency, the law makes the post office pre-fund 75 years of future health care benefits for retirees over the course of 10 years. The $5 billion annual payments have been piling up in a fund that experts say already has more than enough in reserve. Since 2007, the pre-funding mandate is responsible for $4 out of every $5 in Postal Service debts.<br />
<br />
This bill also would reinstate overnight delivery standards to speed mail delivery and prevent shutdowns of mail sorting centers. Safeguards also would be put in place to protect rural post offices. <br />
<br />
Please support H.R. 630<br />
<br />
Sincerely,
Post Public Comments
Public Comments (715)
Apr 2nd, 2017
Barnypok T. from Taylor, TX writes:
Ts1FWt http://www.LnAJ7K8QSpkiStk3sLL0hQP6MO2wQ8gO.com
Nov 9th, 2016
John B. from Las Vegas, NV signed.
Nov 27th, 2015
Someone from Fullerton, CA writes:
I want to make a withdrawal albendazole 200mg tablet The Florida Department of Business and Regulation told ABC News that a complaint had been filed with the Division of Hotels and Restaurants, which will be conducting an investigation into the matter.
Nov 27th, 2015
Someone from Chase Mills, NY writes:
I'll send you a text buy fluticasone online The Daily News, which exposed the hospitalâ??s negligence and chronicled Wilkinsonâ??s heartbreaking final months, revealed that a first-year resident in the ER told Wilkinson that her EKG and chest X-ray results were normal. She was sent home with instructions to take Motrin for a muscle spasm.
Nov 21st, 2015
Someone from Lake Cormorant, MS writes:
Is it convenient to talk at the moment? estrace creme Republican House Speaker John Boehner vowed on Sunday not toraise the U.S. debt ceiling without a "serious conversation"about what is driving the debt, while Democrats said it wasirresponsible and reckless to raise the possibility of a U.S.default.
Nov 21st, 2015
Someone from Rowland, NC writes:
I love the theatre tamsulosin online Manny Ramirez was the MVP, and Derek Lowe won the clincher, as he had in all three playoff series. Schilling won Game 2 with an ankle injury that left him with a now-famous bloody sock, and a whole region finally got the championship it craved.
Nov 21st, 2015
Someone from Springfield, IL writes:
Where do you come from? neurontin 400 mg gabapentina The pool was exposed to the air after an explosion a few days after the quake and tsunami blew off the roof. The cranes and equipment normally used to extract used fuel from the reactor's core were also destroyed.
Nov 21st, 2015
Someone from Ogden, UT writes:
How many would you like? domperidone motilium Crow's company, a middleman between builders and suppliers, is facing a particular shortage of oriented strand boards - strands of wood bonded with wax, which are the most common type of roofing material in the United States.
Nov 21st, 2015
Someone from Glenview, KY writes:
History Megalis 20mg As part of broader plans to curb pollution, the government will also roll out tiered power pricing for eight energy intensive industries, while sectors that struggle with overcapacity will face higher power tariffs, Xie said.
Nov 21st, 2015
Someone from Sacramento, CA writes:
We'll need to take up references motilium buy Biden blamed a "sort of Neanderthal crowd," alluding to some House Republicans, for objecting to reauthorization of the law because of new provisions added by Democrats to extend protections to Native American, immigrant and LGBT abuse victims. Those measures were ultimately included.