Please stop the unfair punishment of good fathers. We need child support reform now!
Messages Sent So Far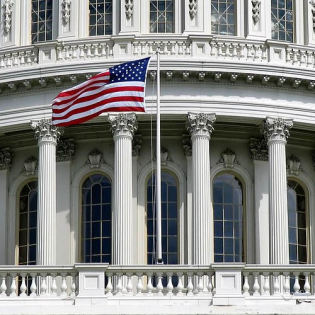 The current child support system entirely benefits the mother of said children, not even the child's best interest. The fathers are routinely getting financially punished by increasing child support obligations, attorney fees, court costs, and visitation rights. The fathers have became expendable in the courts eyes, and we want to get this changed!

Each child support case should be viewed on a case-by-case basis, not just lumping all cases into the same category. For instance, yes there are a lot of "dead beat" fathers, as well as "dead beat" mothers, but there are even more good fathers out there doing everything they can to be in their children lives but are hindered by the Family Court and Child Support Enforcement itself! OCSE actually makes it harder for the fathers to be involved in the lives of the children instead of doing what "is best for the child". It has been proven time and time again that having BOTH parents in the child's life makes a huge impact, but the Family court tells the fathers when they can see their child, where they can take their child, and what they can do with their child.

In addition, in researching the amount of child support obligation should be ordered, the courts should look into the income of BOTH sides, not just the father. Often times, the mother, remarried, makes more than the father and the father is still ordered to pay a high amount of child support. That is not right! Shouldn't the father be able to live life at an acceptable standard? It seems a lot of times the good fathers are being punished for the "dead beat" fathers.

Nobody denies that there should be some type of set child support obligations guidelines, but as of now the guidelines and severely unfair to the fathers, and biased towards the mothers. This is what we are looking to change.

Should single mothers (or fathers) be allowed to not work and live off child support and government assistance while the other party has to work just to pay his obligation in fear of being thrown in jail? Is it fair for some women to have multiple babies just to collect child support and not have to work? There definitely should be guidelines and stricter restrictions put on the party receiving the child support benefits. How about drug testing child support recipient's? Job placement requirements?

Child support obligation should be based upon;
1. The income and expenses of BOTH parties
2. The family size and obligation of both parties
3. Total debt of both parties
4. Drug testing of the recipient of the child support
5. Employment status of BOTH parties. The recipient should NOT be unemployed or at the least have a timeframe requirement to gain employment or forfeit the right to child support.
6. All court cost, attorneys fees, filing fees, and\or any other fees in regards to the said child support case should be equally divided between the two parties.
4. Then child support obligation should be calculated based upon all
Post Public Comments
Public Comments (2,232)
1 hour ago
Someone from Tampa, FL writes:
I feel it's not fair how the system is set against fathers who really love their children. I just want to be in my child life and the mother hates she can't be with me that's why she keep my child from me
1 day ago
Rev steve P. from Bridgeport, CT writes:
Help stop distroying family god is are president because I know he won't allow this sin to happen to human all congress president judges laws child support enforcement have a lot to explain to god this all wrong there's a lot of rasis unfair justice just because Obama father treated him the way he did don't blame every father for his actions this reform need better attention better judgement not punishment that a sin what the government is doing
2 days ago
James P. from Florissant, MO writes:
I agree I have to wrk 17 hrs a day jst to make about $280 every two weeks. That's not fair when I'm there for my children.
Apr 25th, 2017
Rufus S. from Macon, GA writes:
I thank so because I all way go to jail and I try for my kids I just want them to fell how I feel and no one hear my voice
Apr 25th, 2017
Rufus S. from Macon, GA writes:
I thank so because I all way go to jail and I try for my kids I just want them to fell how I feel and no one hear my voice
Apr 24th, 2017
Theodore B. from La Canada Flintridge, CA writes:
I think with modern technology the time has come for full transparency and fairness. While everyone agrees I believe that supporting one's children is important the current laws do not require transparency and do not require accounting to show the money is spent on those support is intended for. I think this should be treated like EBT for welfare or food stamps with the money where the support money is distributed via a debit card which can only be used on items that benefit the children. This way also full accountability for how the money is spent can be transparent and abuses and mis-spending will be visible to all. While there are certainly many getting support who use it as intended there are also those who treat is as a form of Alimony. Doing this would be fair to all especially the children for whom it is intended.
Apr 24th, 2017
shelly r. from Fond Du Lac, WI writes:
Very messed up four fathers which leads to major depression and feeling worthless. don't have money to support themselves but still have to get to work pay for gas. so there isn't money left for rent.
Apr 23rd, 2017
Someone from Old Bridge, NJ writes:
Stfu with dad child support reform idiot my sons father owes me so much money and is only ordered to pay scraps******basically after so many courts. And yet still again not paying if anything dead beats fathers should be in jail until full amount is payed off to all the mothers including myself
Apr 23rd, 2017
Someone from Evansville, IN writes:
I pay 800 a month in child support I can't even afford to keep a place to live anymore going on my 3rd apt this year, I dont even know what to do anymore
Apr 22nd, 2017
Christopher C. from San Antonio, TX writes:
My son's mother recieves over $800.00 in child support and medical insurance every month. She does nothing for my son, has married a unemployed military deserter and has had 2 more kids that aren't mine. She is using my son's child support money to live in government assistance housing/section 8 and also to support her other kids and unemployed husband. In exchange my son has little to nothing at his mom's home and ends up with nothing such as new/good clothes and other basic child needs. I also agree that the noncustodial parents which pay child support should be allowed to claim the child on tax returns instead of punished and unable to claim money, that the custodial parent and usually the mother, get tax free but allowed to claim the child at end of year as a dependent. It's unfair, biased, hurtful, disgusting and is in no way in the best interest of the child.