Please stop the unfair punishment of good fathers. We need child support reform now!
Messages Sent So Far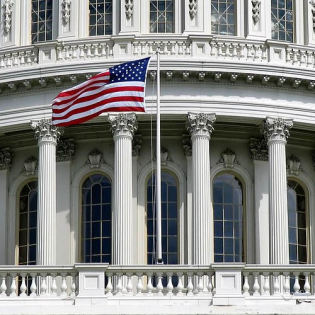 The current child support system entirely benefits the mother of said children, not even the child's best interest. The fathers are routinely getting financially punished by increasing child support obligations, attorney fees, court costs, and visitation rights. The fathers have became expendable in the courts eyes, and we want to get this changed!

Each child support case should be viewed on a case-by-case basis, not just lumping all cases into the same category. For instance, yes there are a lot of "dead beat" fathers, as well as "dead beat" mothers, but there are even more good fathers out there doing everything they can to be in their children lives but are hindered by the Family Court and Child Support Enforcement itself! OCSE actually makes it harder for the fathers to be involved in the lives of the children instead of doing what "is best for the child". It has been proven time and time again that having BOTH parents in the child's life makes a huge impact, but the Family court tells the fathers when they can see their child, where they can take their child, and what they can do with their child.

In addition, in researching the amount of child support obligation should be ordered, the courts should look into the income of BOTH sides, not just the father. Often times, the mother, remarried, makes more than the father and the father is still ordered to pay a high amount of child support. That is not right! Shouldn't the father be able to live life at an acceptable standard? It seems a lot of times the good fathers are being punished for the "dead beat" fathers.

Nobody denies that there should be some type of set child support obligations guidelines, but as of now the guidelines and severely unfair to the fathers, and biased towards the mothers. This is what we are looking to change.

Should single mothers (or fathers) be allowed to not work and live off child support and government assistance while the other party has to work just to pay his obligation in fear of being thrown in jail? Is it fair for some women to have multiple babies just to collect child support and not have to work? There definitely should be guidelines and stricter restrictions put on the party receiving the child support benefits. How about drug testing child support recipient's? Job placement requirements?

Child support obligation should be based upon;
1. The income and expenses of BOTH parties
2. The family size and obligation of both parties
3. Total debt of both parties
4. Drug testing of the recipient of the child support
5. Employment status of BOTH parties. The recipient should NOT be unemployed or at the least have a timeframe requirement to gain employment or forfeit the right to child support.
6. All court cost, attorneys fees, filing fees, and\or any other fees in regards to the said child support case should be equally divided between the two parties.
4. Then child support obligation should be calculated based upon all
Post Public Comments
Public Comments (2,281)
Jul 18th, 2017
phillip l. from Ellenboro, NC signed.
Jul 18th, 2017
phillip l. from Ellenboro, NC signed.
Jul 13th, 2017
Someone from Orange, NJ writes:
As I speak for myself I am a proud father to my child. My child mother is somehow getting away with cheating the system by living in one state and receiving money from another. How she does it I don't have a clue? But even with joint custody and 50/50 on our child living at her house, than living at my house, I'm still on child support for welfare? How is this even possible? Some father's are on child support due to jealousy of the new woman in the man's life. So many good father's live paycheck to paycheck not going out to party, but staying home to save money for their children needs. Something needs to change, good father's are not hard to see in court, you can just tell once they enter the court house.
Jul 11th, 2017
Someone from Massillon, OH writes:
I am so happy to see this im glad im not alone. My husbands ex does nothing for the kids. They are a pay check for her. He has a daughter and pays 675 dollars a month for her. (His ex has all together 5 kids but one was taken from her due to neglect) She blows it on drugs and whatever she wants. Not only is he paying her she is on government assistance as well . She refuses to work because everything is handed to her. She also has no bills because her and all of her kids live at her moms. We wanted custody of his daughter but she refuses because she says she wants the money at the end of the month. When school starts in august he not only pays her all that money in child support he also pays for all the school clothes school supplies because instead of using that money on her daughter she goes shopping, gets tatoos and buys drugs. Me and my husband both work and have a child together but its so hard to even live off what comes in because his ex gets almost all of it. Getting child support needs to stop if that parent refuses to work refuses to use the money on the kids and is never around for them. It should be 50/50. We even have his daughter all summer and every weekend. We are giving dead beat parents a reason to be dead beat parents. I get so upset about this. His daughter is now old enough to see whats going on and it hurts her. She wants to live with us but she cant because her mother uses her to get what she wants. We would go to court for custody but to broke because of child support. In our situation know one benefits from this except the lazy parent who doesn't want to be a parent and only looks at their children as dollar signs! Please fix this
Jul 10th, 2017
Howard B. from Guyton, GA writes:
We need change and we need it quickly!!
Jul 7th, 2017
Someone from Jacksonville, FL writes:
Please change child support rules it's many dead beat scheming mothers the father's are being punished unfairly
Jul 6th, 2017
Clifton G. from League City, TX writes:
I agree with this I pay way too much and my ex wife makes way more then i do and unfair to the fathers like my self that only make a 600 check and only come home with 190 after tax and support comes out i only make a max of almost 400 a month not even enough to get an apartment
Jul 4th, 2017
Someone from Minneapolis, MN writes:
This is great. I have been saying the child support need to be reformed. If there is anything I can do I would love to help change this law!! (In MN) They take over $500/mo from my boyfriend all because the mom sits her*****on welfare and does not take care of the child it's just ridiculous.
Jul 4th, 2017
Luis g. from Brownsville, TX writes:
I agreed Both Parents should pay child support equally cause Both Parents Got divorce or separated Not just one parent!!!
Jul 3rd, 2017
Luis G. from Brownsville, TX signed.