PLEASE GIVE LIFERS CONJUCAL VISITS BACK.
Messages Sent So Far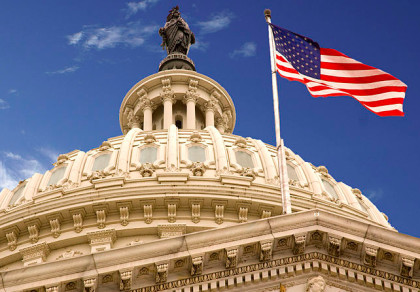 LIFERS DESERVE A LIFE INSIDE OF PRISON. EVEN THOUGH THEY HAVE MADE MISTAKES THAT WILL KEEP THEM IN PRISON FOREVER, THEY STILL DESERVE TO HAVE SOME FORM OF LIFE. EVERYONE MAKES MISTAKES AND DEPENDING ON THE CRIME AND THE PRISONER'S INSIDE BEHAVIOR, THEY SHOULD HAVE A RIGHT TO FAMILY/CONJUGAL VISIT BASED ON THEIR BEHAVIOR INSIDE THE PRISON AND AS LONG AS THEY DON'T HAVE A SEXUAL CRIME OF ANY NATURE. THE GOVERNORS OF CALIFORNIA WITH THE EXCEPTION OF JERRY BROWN HAS TAKEN AWAY THE PRIVILEGES OF LIFERS AND LEAVES THEM WITH NOTHING TO LOSE. BUT IF THEY GIVE LIFERS BACK THE OPPORTUNITIES TO EARN A FAMILY/CONJUGAL VISIT, IT WILL CUT DOWN THE INTERNAL VIOLENCE AND WILL GIVE THE LIFERS SOMETHING TO LOOK FORWARD TO AND MAKE THEM WANT TO BEHAVE. PRISON VIOLENCE HAS WENT UP BY 27% FOR INMATE ON INMATE CRIMES AND 32% FOR INMATE ON STAFF CRIMES. OUR LOVEONES HAVE BEEN PUNISHED FOR YEARS BEHIND A CRIME THAT ONE LIFER COMMITED DURING A CONJUCAL VISIT HIS ACTIONS WERE UNEXCEPTABLE. LETS NOT RUIN THOUSANDS OF INMATES CHANCES TO REHABILITATE THERE SELFS BY KEEPING FAMILY CLOSE LETS GIVE THEM SOME TYPE OF HOPE TO HOLD ON TO AND IN RETURN I AM POSITIVE THAT THE CRIME RATE WILL GO DOWN BY NUMEROUS NUMBERS. PRISONS HAVE TRYED SO MANY DIFFERENT WAYS TO TRY TO CALM THE VIOLENCE DOWN BUT NO ONE HAS EVEN TRY TO GIVE THEM THE ONE THING THAT WILL KEEP THEM OUT OF TROUBLE THE CHANCE TO SPEND TIME WITH THERE FAMILY. PLEASE CONSIDER OUR PETITION FOR THE LIFERS IN CALIFORNIA STATE PRISONS.<br />
<br />

Post Public Comments
Public Comments (10,576)
Oct 4th, 2017
Gloria S. from Beaumont, CA signed.
Aug 18th, 2017
Someone from San Miguel, CA signed.
May 8th, 2017
Someone from Torrance, CA signed.
Apr 2nd, 2017
LARRY B. from Hemet, CA writes:
I highly respect and appreciate the hard work that's being done on the hill. However, I would like to request that you give lifers back their family visits, this is a Time when we need HELP from all aspects to help guide these Fatherless/Motherless children in the right direction. Look the system is not set up to raise anyone else's child, yes we have a lot of righteous programs that are dried and yes I love being able to be there for fatherless children but I would love to more if these children have a chance to set and spend some 1 on 1 time... Believe me parents do not want their children to commit crimes no loving parent wants that.. There's many individuals in prison who need to be there, at this time their no good to anyone. However, their are many many prisoners who are trying to truly repent their transgressions and want to make a change for the better.
Mar 28th, 2017
Darlene H. from Compton, CA writes:
I believe lifers should at least be able to have congical visits
Mar 24th, 2017
Someone from Aliso Viejo, CA signed.
Mar 21st, 2017
Jennie Q. from Colton, CA writes:
I have been visiting my son for over 22 yrs. and often I feel that we would enjoy some time alone for a weekend. He is very strong in his faith in God and I have been diagnoised with lung cancer and would love to be able to pray and praise God without distractions. It is my belief that he would benefit greatly away from the constant violence within prison life.
Mar 3rd, 2017
Andrea S. from Victorville, CA writes:
I believe strongly that should give back the overnight visits to a lifer , my husband committed his crime as a juvenile, his life has made a complete turn around, an he has become a model prisoner after being incarcerated for 26years, I know that getting back family visits would be a blessing, I'm praying that the God I serve be the judge of all . I know he didn't bring him this far to let him down. Let thy will be done for all of us ????????????????
Mar 3rd, 2017
Mayra H. from Fresno, CA writes:
AS IF DEALING WITH THE FACT U WILL SPEND THE REST OF UR LIFE BEHIND BARS AWAY FROM UR LOVED ONES ISNT ENOUGH TO DEAL WITH.. THE STATE JUST HAS TO PUT THE ICING ON THE CAKE AND TAKE AWAY THE ONE THING THAT WOULD MAKE SERVING A LIFE SENTENCE BARABLE. MANY LIFERS COMMITTED THERE CRIMES AS JUVENILES AND HAVE GROWN AND CHANGED WITH THE YEARS THEREFORE I FEEL SHOULD BE GIVEN THE CHANCE JUST LIKE THE REST OF THE INMATES TO SPEND QUALITY TIME WITH THERE MOTHERS FATHERS BROTHERS SISTERS NIECES AND NEPHEWS.. MOST IMPORTANTLY IN MY EYES THERE SPOUSES THERE CHILDREN WHO IN A VERY BIG WAY NEED THAT BONDING TIME WITH THERE DAD OR MOM WHOS SERVING A LIFE SENTENCE WITH OR WITH NOT THE POSSIBILITY OF PAROLE. I HAVE FAITH ONE DAY ILL HOLD MY HUSBAND AND WATCH HIM PLAY WITH OUR GIRLS . GOD HEAR MY PRAYERS PLEASE LET 2017 BE THE YEAR!
Jan 19th, 2017
Georgina H. from Burbank, CA writes:
I REALLY DO THINK THEY SHOULD HAVE THIS BACK FOR THEM, FOR ALL LIFERS, LWOPS, CLOSE A AND CLOSE B.