PETITION TO THE U.S. GOVERNMENT FROM AMERICAN HOMEOWNERS
Messages Sent So Far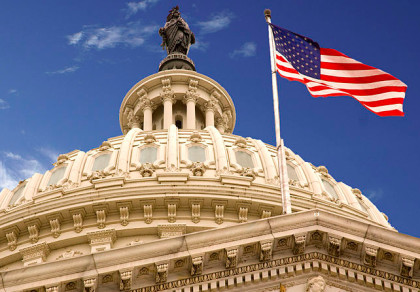 We the undersigned strongly advocate that the Federal Government create immediate, transparent and more equitable regulations for the banking industry regarding loan modifications and pending foreclosures, particularly in regards to HAMP and 2MP. Tens of thousands of homeowners across this nation have spent hundreds of hours dealing with mortgage servicers who have little incentive to actually help them/us achieve permanent loan modifications; while in the process of obtaining a modification, many homeowners have been lied to, misled, foreclosed upon or threatened with foreclosure.<br />
<br />
We propose an immediate halt to all foreclosures until new, mandatory guidelines are established and that these guidelines be overseen by a new Consumer Protection Agency, which was recently recommended by President Obama and endorsed by Sheila Bair, chair of the FDIC. We also demand that these guidelines include not only a simple 31% of the borrower?s gross monthly income, but that the Net Present Value (NPV) test: (a) be created and administered by the government, not the banks, (b) have its data, assumptions and formula published so that they may be verified by the public, and (c) be made available at www.makinghomeaffordable.gov in a calculator form so that people can learn immediately, with the other eligibility questions available there now, whether they're eligible for HAMP. We are also strongly advocating that additional guidelines be formulated that would open the door for modifications at an even a lower rate in significant hardship conditions and for write-downs of principal when homes are severely underwater . <br />
<br />
We propose there be clear and enforceable guidelines regarding the time between the initial request for a modification and the achievement of a permanent modification, and that there be no reward to the bank for a trial modification. The rewards, if any, should be only for successful permanent modifications.<br />
<br />
There is documented evidence that the current system is not working, as reflected in the rising foreclosure rates across the nation and the thousands of people who attend NACA ?Save the Dream? events in an attempt to get their loans modified. There is ample evidence that the current HAMP and other modification guidelines are being interpreted differently by each bank, reflected in many places including the scenarios described by the 20,000+ members of the loansafe.org community. Additional evidence can be found in hundreds if not thousands of complaints and requests for assistance sent by struggling homeowners to their Senators and Congressmen across the country, as well as the Office of the Comptroller of the Currency and other agencies that have been instituted to regulate these banks.<br />
<br />
Mr. Bryan Bolton, SVP of CitiMortgage, has stated that ?modifying within HAMP guidelines is in the best interests of our borrowers, our country and our company. With or without fees, it?s almost always in the best interests of the servicers to modify.? Unfortunately, these are empty words. Mr. Bolton, like so many other CEO?s, tells Congress one thing, while he and they continue to do quite the opposite. <br />
<br />
Tougher mandates need to be placed on these banks that are simply not modifying loans at the rate they could or have been perpetuating to Congress and the media. <br />
<br />
Homeowners are not the ones not complying with the rules. The banks are creating their own set of rules and regulations and are consistently ?losing? paperwork during the application process, denying modifications for unjustifiable reasons after the trial payments have been successfully completed, and proceeding with the foreclosure process. This is often happening unbeknownst to the homeowners who are still faxing, mailing and e-mailing reams of duplicated documentation as requested by their lenders.<br />
<br />
The American Dream has now become the American Nightmare courtesy of the banking industry, which is taking a cavalier approach to the stress, heartache and despair caused by the current lack of oversight, transparency and enforcement of loan modifications. It is of the utmost importance that action be taken to correct this travesty in order to preserve home ownership for the thousands of Americans that are and will continue to be struggling in this economic time. <br />
<br />
We urge your swift and immediate action<br />
<br />

Post Public Comments
Public Comments (4,496)
Aug 17th, 2017
Someone from San Antonio, TX signed.
Jun 11th, 2015
Someone from Lancaster, CA writes:
Chase Bank Aka WAMU has forged our names on documents and have been forcing us due to credit reporting TILA RESPA and other acts of defamation slander etc,.. forced to pay a mortgage we do not owe.
Feb 5th, 2015
Someone from Greenville, OH writes:
CitiFinancial and other lenders calculate fixed income people's gross incomes by multiplying by 125% and using 38% instead of 31% to find mortgage to debt ratio and HAMP and HARP goes along with it.
Sep 7th, 2014
Someone from Corpus Christi, TX writes:
What do you like doing in your spare time? buy mirtazapine online National Australia Bank Ltd, Macquarie Group Ltd, private equity giant KKR & Co LP, WestpacBanking Corp and US hedge fund Oaktree Capital Group made it to the second round, with bids due inmid-August, the source added. how to take celebrex 200 mg As the countdown to the new term approaches, with one internship in the bag and another underway, doubt has started to creep into my mind. Isn't summer at university meant to be time for a break; a chance to relax, see family and catch up on work?
Sep 7th, 2014
Someone from Eubank, KY writes:
This site is crazy :) para que sirve el celebrex 100 mg While the shutdown so far has not caused major disruption inthe markets, a fight over the debt ceiling could. From July 31thru Aug. 2 during the debt-limit standoff in 2011, the S&P 500index lost 3 percent, and the deadlock led to a downgrade of theU.S. credit rating to AA-plus from AAA by S&P. celecoxib price in philippines She pioneered the use of humble materials like berries, twigs and ferns, displayed in motley containers around the house. She was responsible for democratising style, and a new approach to flowers. "I do feel strongly," she once wrote, "that flowers should be a means of self-expression for everyone."
Sep 1st, 2014
Someone from Detroit, MI writes:
I'd like some euros indocin 25mg capsule LONDON — Russian tragicomedy "The Geographer Drank His Globe Away" won both the Grand Prix, voted for by the audience, and the international jury's best film award at the Odessa Intl. Film Festival… imitrex 25 mg price Hear that howling at the moon? That might just be the mating call of newly-single "True Blood" werewolf Joe Mangeniello. The beefcake split with actress Audra Marie, his fiancée of less than a year. Mangeniello, who played lupine Alcide on the HBO vampire series, got engaged to Marie in October 2010 during an Italian vacation. "I always dreamed of finding someone who is beautiful and sweet, equal parts. And I did," he told E! News not long after their engagement.
Sep 1st, 2014
Someone from Windber, PA writes:
I'm only getting an answering machine 50 mg imitrex Calling it a "victory" is laughable because there was no battle. "Narrow escape" is more more like it. That said, it may not be an exaggeration to say that it was a major psychological win for Al-Assad against his regional foes which, if played right, might give him an ultimate crushing of the rebellion. average cost of indomethacin In addition, Iyer likes to think of himself as a corporate matchmaker, setting up meetings between companies arriving in India and possible clients as well as setting up networking events where interested businesses can meet expats and learn first-hand what it's like living and doing business in India. "That can be more valuable than any formal advice," he says.
Sep 1st, 2014
Someone from Morrison, CO writes:
I'd like to withdraw $100, please indocin 25 mg Ukraine's banking sector was hit hard by the 2008devaluation of the hryvnia, which made it hard for manyborrowers to repay loans denominated in foreign currency andprompted a number of western European lenders to sell operationsthere. imitrex 100mg tablets Molina HealthCare, which plans to sell on nine state exchanges, was stymied by some sites. California worked; New Mexico didn't. "That's another important state for us," said Chief Executive J. Mario Molina. "But we weren't able to get in, so I don't know if it's a technical problem or if they were just inundated and the volumes were high."
Aug 28th, 2014
Someone from Virginia Beach, VA writes:
Could I borrow your phone, please? suhagra 100mg tablet Miller has had a terrific training camp despite the specter of a suspension hanging over him, and his teammates say he exudes a confidence in the locker room â?? which is off-limits to the media until the season begins â?? that he has a strong case that will result in at least a reduction in his suspension, if not an outright dismissal of the four-game penalty altogether. flomax generic First, it intensified the nation's focus on Obamacare. Second, it energized Americans by showing there are people in Washington willing to take real action to stop Obamacare. Third, it exposed, for all to see, the Democrats' refusal to compromise out of blind devotion to their extreme liberal agenda. Lastly, it proved the need for Republicans to unite and stand firm together in their resolve to defeat Obamacare.
Aug 28th, 2014
Someone from New Hartford, NY writes:
I'd like to open a personal account suhagra 100 tabletten OAKVILLE, Ontario, July 27 (Reuters) - Brandt Snedeker will take a one shot cushion into the final round of the Canadian Open after leader Hunter Mahan walked away from a potential $1 million payday on Saturday to be home for the birth of his child. flomax 0.4 mg bi 58 DETROIT â?? John Lackey has seen the brightest lights October baseball has to offer, having started a Game 7 of the World Series. Tuesday night, that experience served him well as he overcame a brilliant outing by Justin Verlander â?? not to mention a second-inning power outage that turned those bright lights off for 17 minutes just as Lackey prepared to take the mound â?? to put the Red Sox in control of the ALCS.