Petition to move Leonard Peltier to the Mayo Clinic in Minnesota
Messages Sent So Far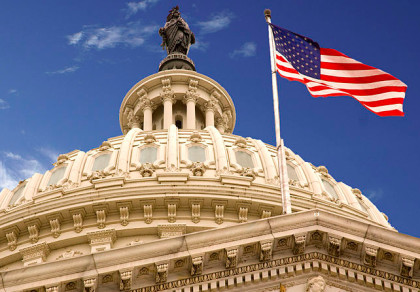 Leonard needs to receive adequate health care, which he is not receiving at this time. Leonard is a hero and martyr to people all over the world and is considered President Obama's political prisoner. I URGE YOU TO HELP THIS INNOCENT MAN.<br />
<br />

Post Public Comments
Public Comments (1,469)
Jul 5th, 2016
Someone from Port Townsend, WA signed.
Apr 15th, 2016
Someone from Marion, IN writes:
He should have never been put in prison. He should have been let go a long time ago. To deny him medical care and treatment that could save him would be cruel. What has been done to Leonard Peltier is wrong. Do what is right for once and free the man and send him to the Mayo Clinic Hospital.
Apr 19th, 2015
Someone from Laporte, CO signed.
Aug 5th, 2014
Someone from Fresno, CA writes:
please set him free correct the wrong the United States has done to him
Aug 5th, 2014
Someone from Sparta, WI writes:
Leonard Peltier has been a political prisoner for decades. He never earned or deserved this punishment or the subsequent poor treatments he has received. To deny him quality health care is an abomination! Leonard Peltiers release holds no threat to anyone or anything. He is a victim of bureaucratic injustice and political games and should be released and sent to the finest medical facility at the governments expense immediately, with apologies to him, to his family, and to the Native American communities. This alone would start to begin to repair the damage still being done in terms of race relations with the Native people of this country. At the least it would lesson many of the current tensions, felt by Mr Peltiers supporters, and possibly crack open doors that were slammed long ago to the US Government because of it's lies, deceit, theft, slaughters and interment of the Native people on their own lands, known as reservations. It's time to be a man of the true and original citizens of this country and do what is the only right thing to do.
Aug 5th, 2014
Someone from Manassas, VA writes:
Leonard Peltier has been a political prisoner for LONG ENOUGH. It's time to FREE him to live out the rest of his days with his loved ones. Do NOT allow this man to DIE IN PRISON!! It's about time those "in charge" do the Right thing and release Leonard!
Dec 7th, 2013
Someone from Boone, IA signed.
Nov 30th, 2013
Someone from Raleigh, NC writes:
This man has been in prison for over 30 years for a crime which he did not commit. At the very least, he should be transferred to the Mayo Clinic so that he may receive adequate medical care.
Nov 29th, 2013
Someone from Spokane, WA signed.
Nov 29th, 2013
Someone from Los Angeles, CA signed.